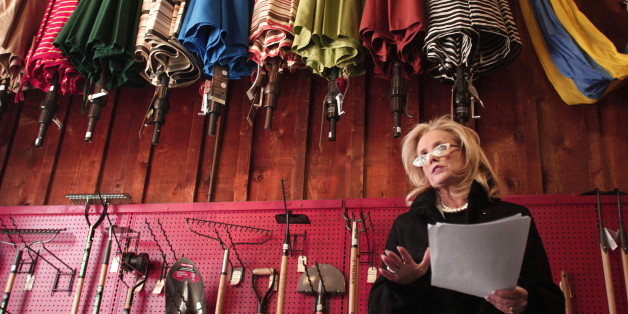 Debbie Dingell has won the Democratic primary to succeed her husband, Rep. John Dingell (D-Mich.), the Associated Press reports.
Dingell easily won Tuesday's contest against attorney Raymond Mullins in Michigan's 12th District. She will face Republican Terry Bowman in the general election.
John Dingell is the longest serving congressman in U.S. history. In February, the 88-year-old announced that he would retire from Congress after nearly 60 years on Capitol Hill, citing frustrations with how "obnoxious" Congress has become.
"I find serving in the House to be obnoxious," Dingell said. "It's become very hard because of the acrimony and bitterness, both in Congress and in the streets."
Just days after her husband's announcement, Debbie Dingell announced she would run for his seat.
"There is no one in this district — no one — who has a better sense of just how big his shoes will be to fill, because I'm the one who does the shoe shopping," she said of her decision to seek her husband's seat. "So let's be clear: I'm not running to replace John Dingell. I think he's irreplaceable. I wouldn't run if I didn't think I could do a good job for my friends and neighbors and for the men and women of labor that I've worked side-by-side to fight for the jobs and businesses of Michigan."
If elected, she will be the third consecutive Dingell to hold the congressional seat, continuing an 80-year legacy in the southeastern Michigan district. (John Dingell Sr. held the seat from 1933 to 1955.)
BEFORE YOU GO
PHOTO GALLERY
Longest Serving Senators In U.S. History