After nearly a month of fighting, Israel and Hamas agreed on Monday to an Egyptian-brokered ceasefire proposal. The 72-hour truce took effect early on Tuesday morning.
Civilians in Gaza emerged from shelters, hospitals and schools and returned to their homes and neighborhoods to examine the damage. Many stocked up on essentials as markets briefly resumed business.
The latest round of fighting between Israel and Palestinian militants has resulted in almost 1,900 deaths and at least $4-6 billion of damage in the Gaza Strip.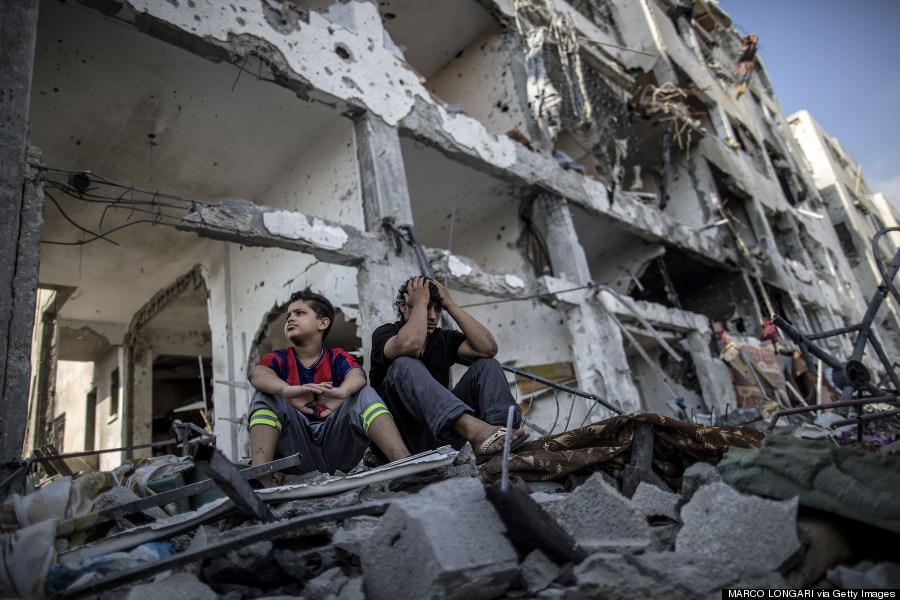 Palestinian brothers sit on the rubble of their house in front of an apartment block in part of the northern Beit Hanun district of the Gaza Strip after a 72-hour truce accepted by Israel and Hamas came into effect on August 5, 2014. (MARCO LONGARI/AFP/Getty Images)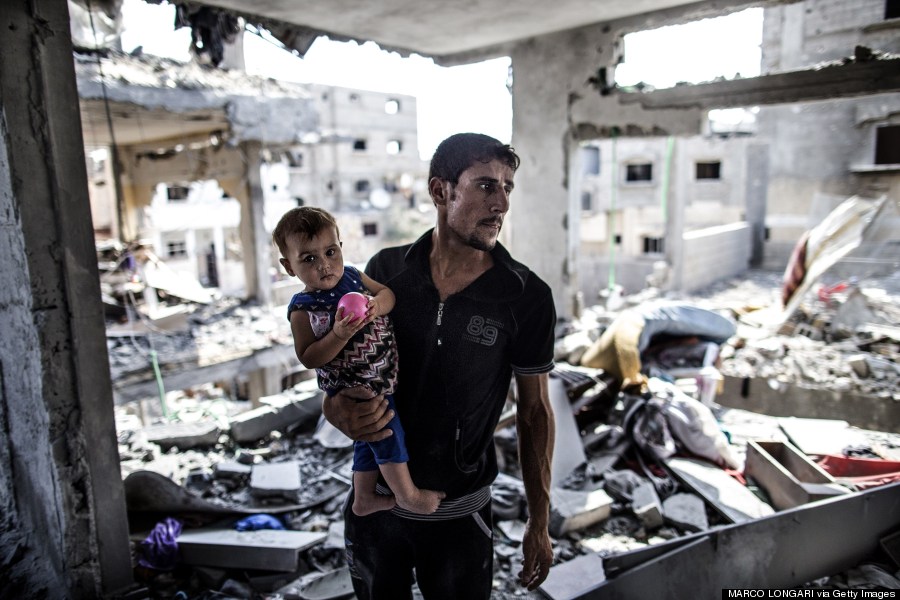 A Palestinian man looks on while standing in what remains of his house in part of the northern Beit Hanun district of the Gaza Strip. (MARCO LONGARI/AFP/Getty Images)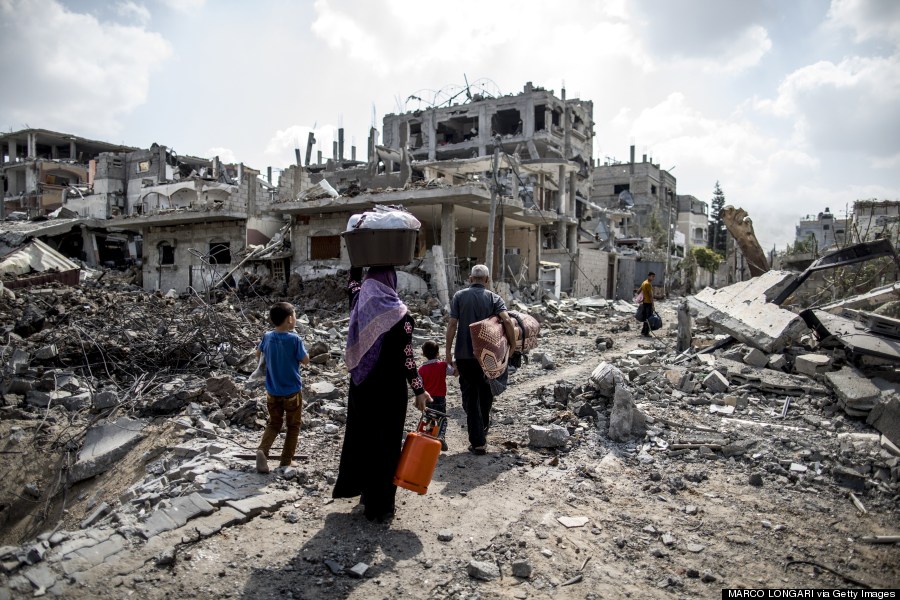 A displaced Palestinian family returns home amid the destruction in part of the northern Beit Hanun district of Gaza Strip. (MARCO LONGARI/AFP/Getty Images)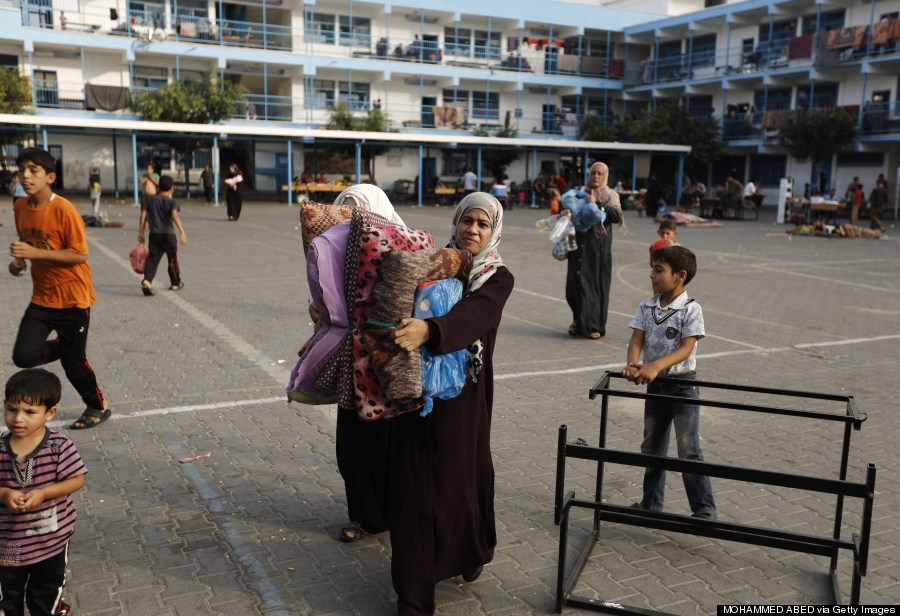 Displaced Palestinians carry their belongings as they leave a United Nations (UN) school in Beit Lahia in the northern Gaza Strip to return to their homes. (MOHAMMED ABED/AFP/Getty Images)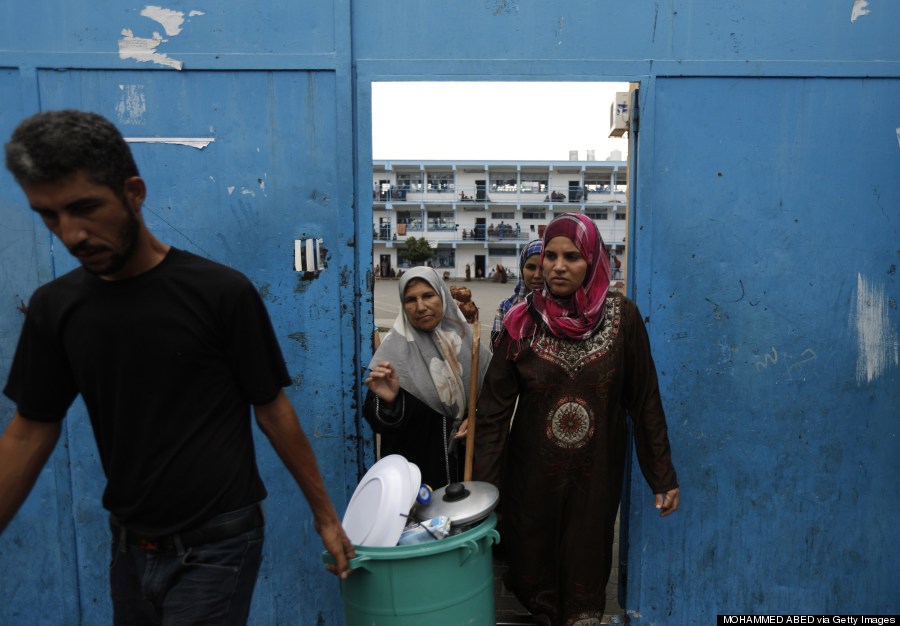 Displaced Palestinians carry their belongings as they leave a United Nations (UN) school in Beit Lahia in the northern Gaza Strip to return to their homes. (MOHAMMED ABED/AFP/Getty Images)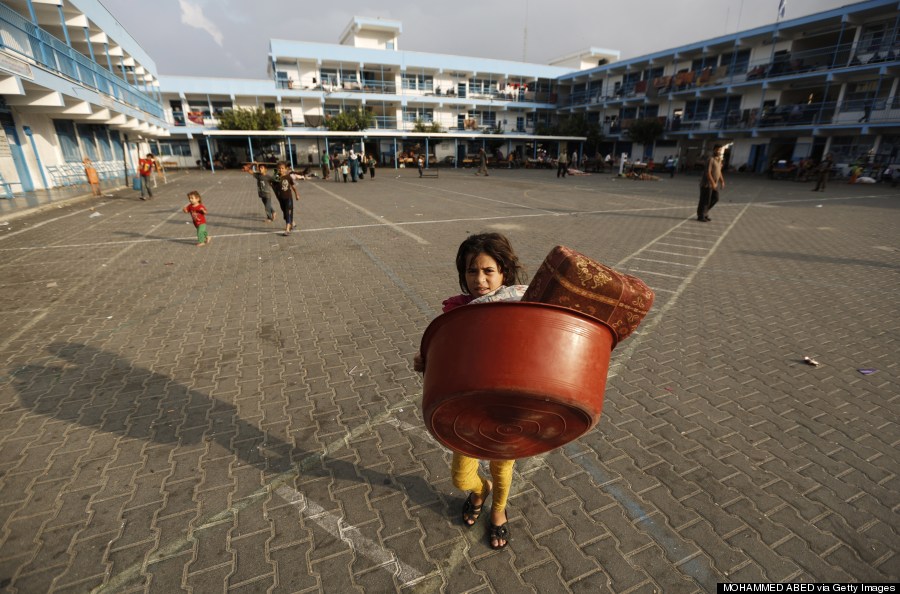 A displaced Palestinian girl carries her belonging as she leave a United Nations (UN) school in Beit Lahia in the northern Gaza Strip to return to her home. (MOHAMMED ABED/AFP/Getty Images)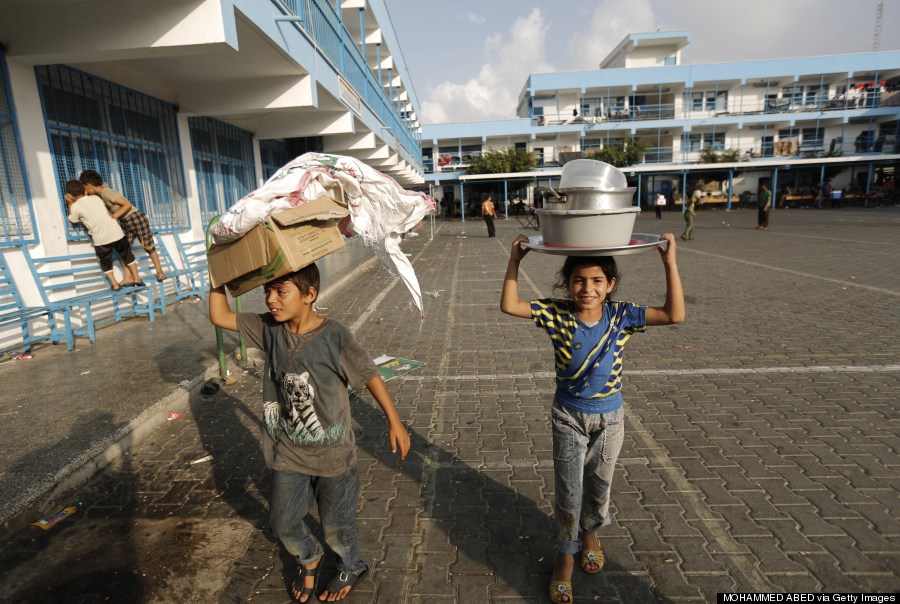 Displaced Palestinians leave a United Nations (UN) school in Beit Lahia in the northern Gaza Strip to return to their homes. (MOHAMMED ABED/AFP/Getty Images)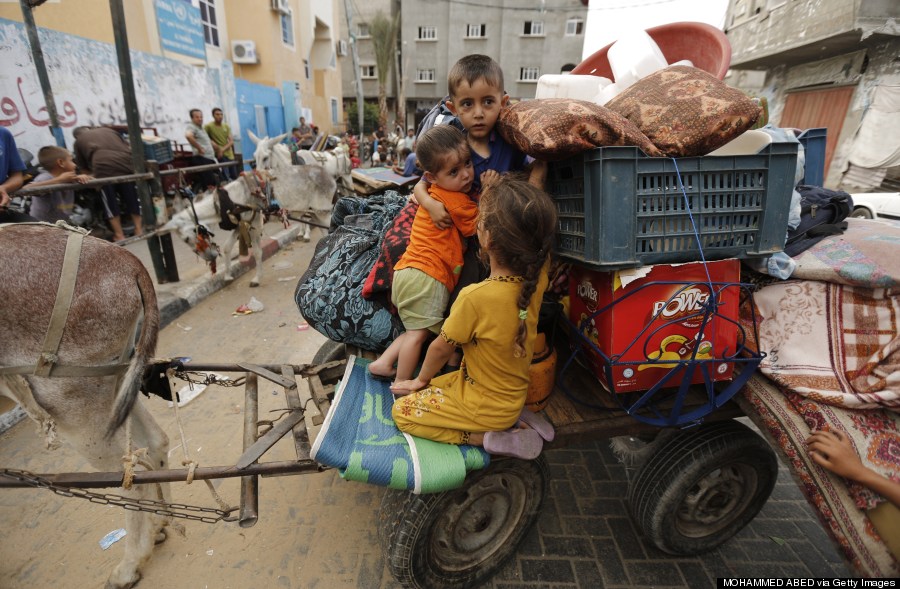 Displaced Palestinians leave a United Nations (UN) school in Beit Lahia in the northern Gaza Strip to return to their homes. (MOHAMMED ABED/AFP/Getty Images)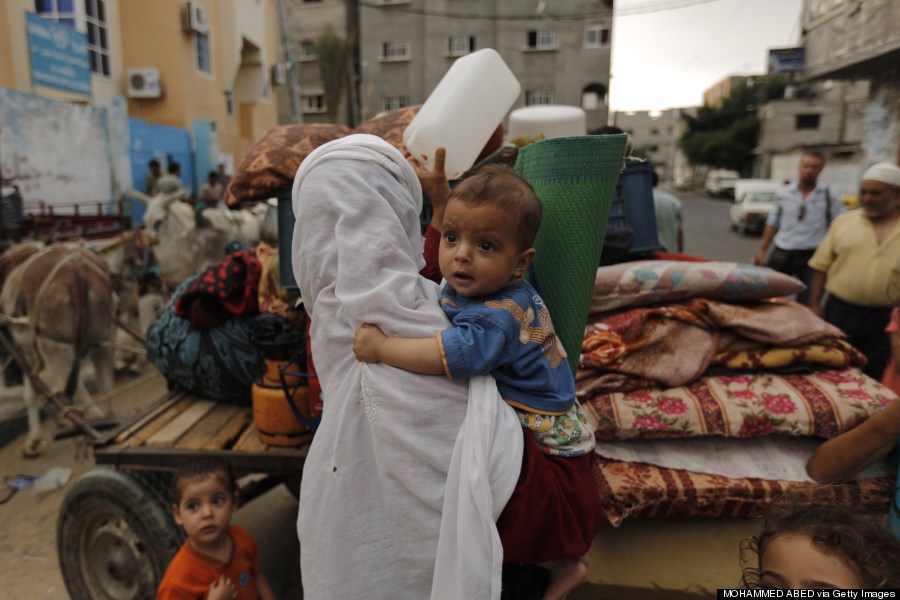 A displaced Palestinian woman piles her belongings onto the cart as she and her family leave a United Nations (UN) school in Beit Lahia in the northern Gaza Strip to return to their home. (MOHAMMED ABED/AFP/Getty Images)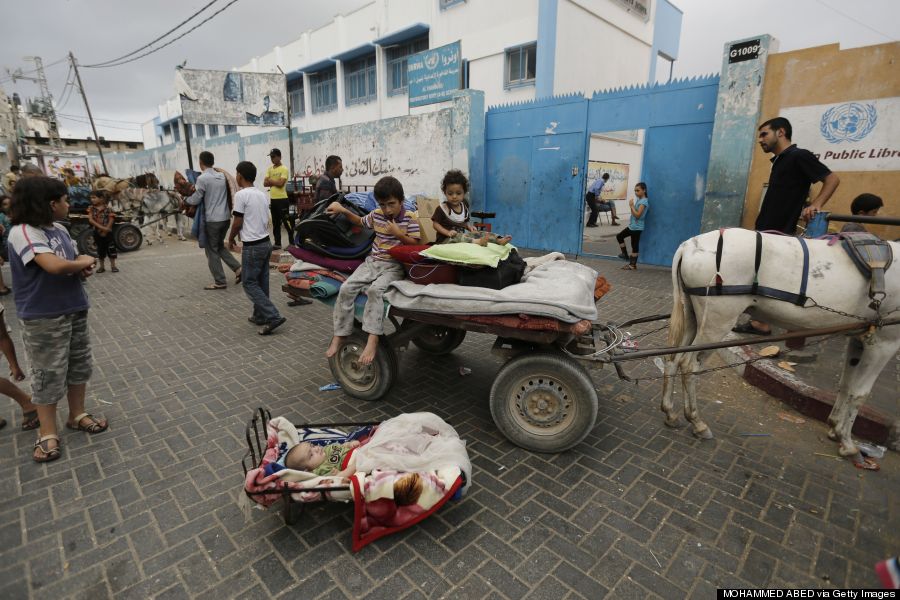 Displaced Palestinians leave a United Nations (UN) school in Beit Lahia in the northern Gaza Strip to return to their homes. (MOHAMMED ABED/AFP/Getty Images)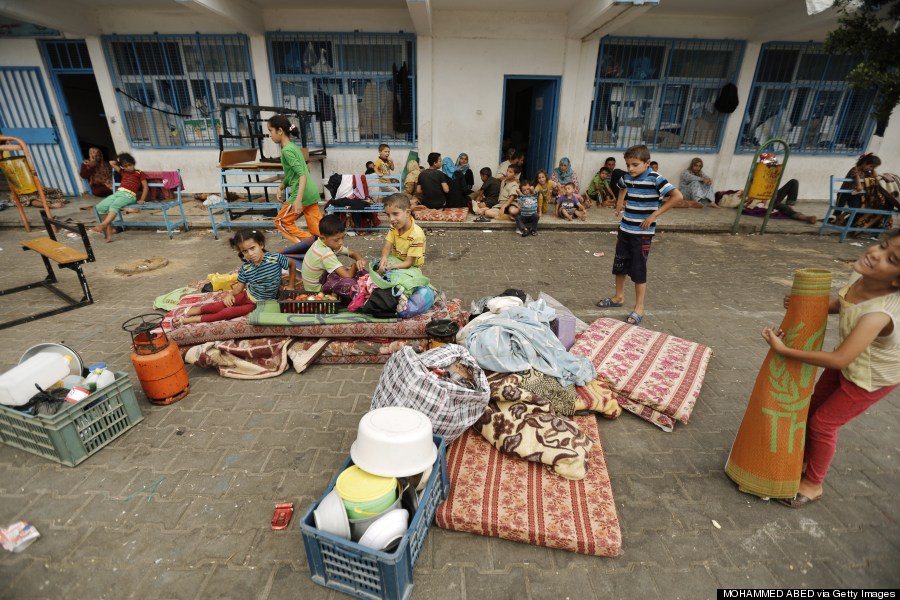 Displaced Palestinians pack up their belongings at a United Nations (UN) school in Beit Lahia in the northern Gaza Strip as they prepare to return to their homes. (MOHAMMED ABED/AFP/Getty Images)