Khloe Kardashian got super drunk at sister Kim and Kanye West's welcome party/rehearsal dinner in May.
Appearing as a guest on "Jimmy Kimmel Live" on Monday, Aug. 4, Kim spilled the details of her sister's pre-wedding antics.
"The night before at Versailles, Khloe drank a little too much," she said. "[The next day], I had to wake her up and she was laying down sleeping getting her makeup done for the wedding, and I'm just praying that she'll get up in time to walk down the aisle," she continued. "They had to do it while she was sleeping because she was so hungover."
Looking absolutely gorgeous in a low-cut bustier and teal coat, Kardashian went on to reveal to Kimmel how touched she felt to have had friends and family come together in celebration of her relationship.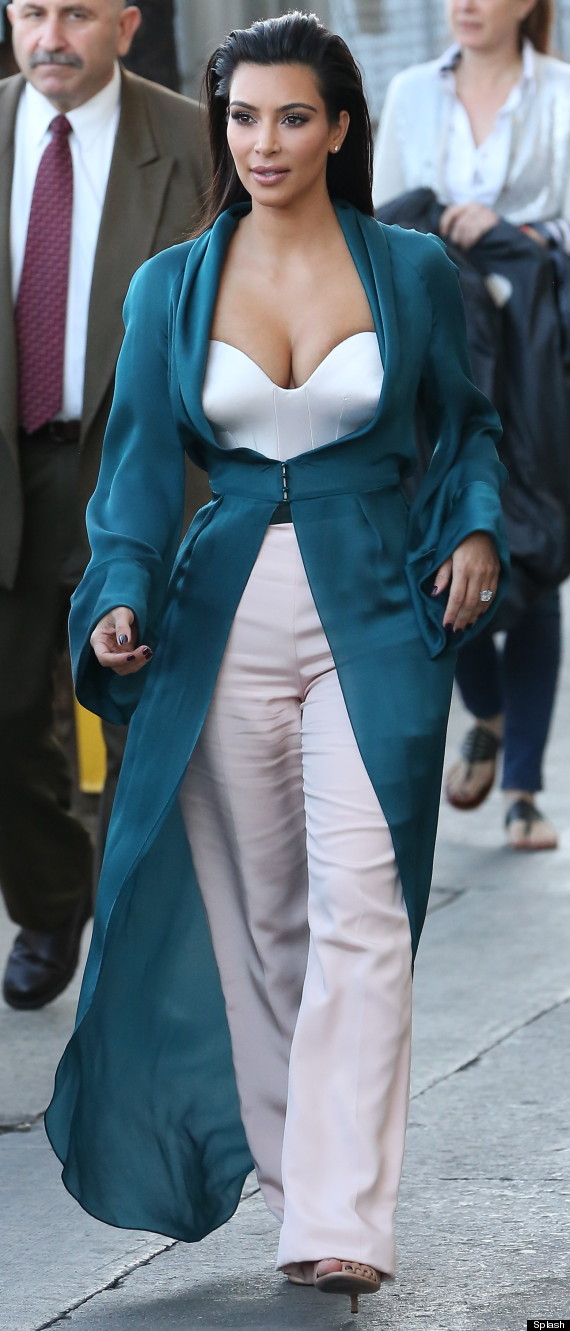 "It was the most amazing experience just to be able to share that experience with so many family members and friends that I don't think ever would have had that opportunity to come out to Paris," the star said. "We wanted everyone to come on this love journey with us because we fell in love in Paris, and then I got pregnant with our daughter in Florence, so we wanted to share our love story with all of our friends and family and I think everyone just had an amazing time."
And as for Khloe? Everything seems to have worked out just fine. Kim admitted her sister was not the only one to go a little heavy on the celebratory wine.
"Everyone had such a good time at Versailles that they just drank way too much," she said.
BEFORE YOU GO
PHOTO GALLERY
Celebrity Bikini Selfies