Delivery orders recently got a little help from outer space and now, one grocery store is taking its deliveries down to the water. On the weekends, that is.
According to a local news source, Long Lake Grocery owner, Nick Ferrugia, decided to start delivering pizza by jet ski after spotting one particularly crowded lunchtime near his local Grand Traverse County beach.
As he told Up North Live, "There were boats lining up to get on the dock to come get their pizza and other goodies. So I thought, there's got to be a better way."
Thrillist's "badass" description is more like it, as pizza delivery by jet ski looks like something out of a hilarious James Bond skit. Ferrugia had a friend make a contraption that allows him to go around 60 to 65 miles on the jet ski and deliver six pizzas at a time.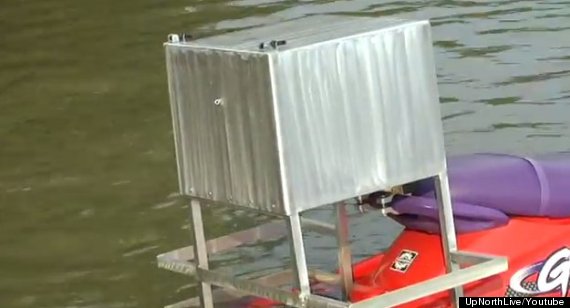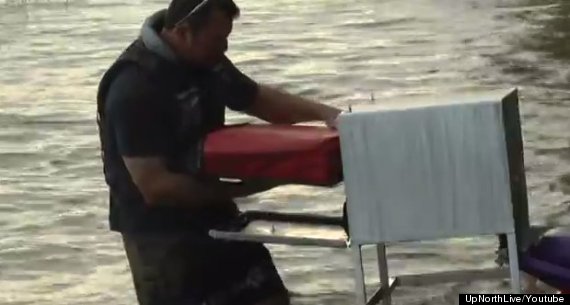 It's safe to say many have probably attempted such a feat once or twice, but Ferrugia is one of the only delivery men to make waves doing it. Check out the video above to see how.
(h/t Elite Daily and Thrillist)
Want to read more from HuffPost Taste? Follow us on Twitter, Facebook, Pinterest and Tumblr.
BEFORE YOU GO
PHOTO GALLERY
The 5 Best Booze Delivery Apps