Scrabble lovers rejoice: You now have 5,000 more words to pull out in the clutch. This is THE MORNING EMAIL for Tuesday, August 5, 2014.
TOP STORIES
72-HOUR CEASE-FIRE IN GAZA
"A cease-fire between Israel and Hamas meant to last at least three days and end nearly a month of fighting went into effect in the Gaza Strip in Tuesday morning. The truce came ahead of talks in Cairo aimed at brokering a deal that would prevent future cross-border violence." All of Israel's troops have been pulled from the Gaza Strip. And while the U.S. approved a $225 million grant to fix the Iron Dome, the White House has been frustrated as "Prime Minister Benjamin Netanyahu has largely dismissed diplomatic efforts." [AP]
LAX SECURITY HELPING EBOLA SPREAD
"Alarmed by the world's worst outbreak of Ebola, West Africa leaders have declared extraordinary measures to fight the disease, including closing schools, authorizing house-to-house searches for infected people and, at least on paper, sometimes vowing to go beyond the standard international controls for halting the virus...But that tough stance is being accompanied by loose enforcement that is deeply worrying to doctors and health care workers trying to stem the rapid spread of the virus." Two cases of Ebola have been confirmed in Nigeria, the most populous country in Africa. Meanwhile, an experimental drug appears to have helped save the two American missionaries infected with Ebola. And in New York City, health officials believe it is "unlikely" a man in quarantine there has Ebola, but are running tests to makes sure. [NYT]
RUSSIA HAS DOUBLED MILITARY ON UKRAINIAN BORDER
"Russia has roughly doubled the number of its battalions near the Ukrainian border, Western officials said Monday, and could respond to the Kiev government's gains there by launching a cross-border incursion with little or no warning. Over the past several weeks, Russia has built up 17 battalions — totaling 19,000 to 21,000 troops, according to one Western estimate — into a battle-ready force of infantry, armor, artillery and air defense within a few miles of the border. In addition, it has vastly expanded its firepower, increasing the number of advanced surface-to-air missile units to 14 from eight, and deploying more than 30 artillery batteries, according to the officials." U.S. officials believe that Putin has no official plan yet for the ongoing Ukrainian military crisis. [NYT]
STATESIDE: Redacted For Days


The White House and Senate Intelligence Committee are in disagreement over whether blacking out 15% of the CIA's long-awaited torture report is acceptable. These are the seven primary races you should be watching. Presidential vacations were a bit different back in the day. And former Press Secretary James Brady, who was shot in the head and permanently disabled in the assassination attempt on President Reagan, has died. He was 73.
In hang ten news, here's a baby seal trying to surf.
INTERNATIONAL INTRIGUE: Ferry Tragedy
Horrible conditions delayed the rescue mission for the collapsed Bangladesh ferry, and upwards of 250 passengers remiain missing. ISIS continues to push into northern Iraq. Amnesty International alleges this video proves the Nigerian military has committed a series of war crimes. And bad news on what scientists believe is behind those mysterious Siberian craters.
In particular news, this dog only takes showers.
BUY! SELL! BUY! We Still Love Burgers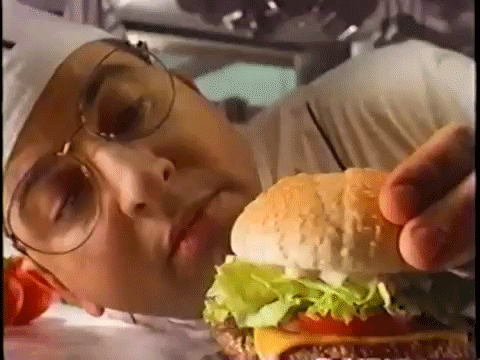 McDonalds is going to be the last major fast food restaraunt that's a burger joint. Business Insider released its list of the top MBA programs in the country. Get ready for everything looking the same: Google's coming up with a universal font. And we're daydreaming about what it'd be like to live in the most expensive homes on the market.
In loud news, here's what happens when goats miss you.
SCOUTING REPORT: Catch for the Ages
This catch by Tigers outfielder Ezequiel Carrera brings back Jim Edmonds flashbacks. This boxer fought his way past cancer to make it to a World Title bout. Here's why the haters love to hate on David Ortiz. And Dirk Nowitzki is the Stan the Man of the NBA, loyal to his team through and through.
In monkey business news, here's what happens when you have a monkey in the front seat at a drive-through.
CULTURE CATCH-UP: Forget the Laugh Track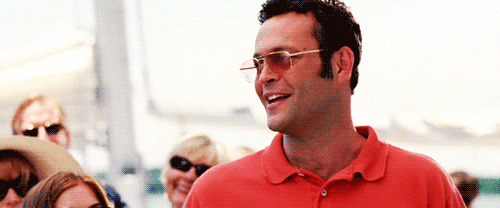 Could we be witnessing a Vaughnaissance? Vince Vaughn is allegedly in talks to take a lead role in season two of "True Detective." Further rumors that Elizabeth Moss could also be taking a lead role make us very, very happy. Looks like we're gonna have a new female superhero come 2017, but we're concerned it's going to be a redux of Halle Berry's ripped catsuit. Lollapooloza artists pick their all-time favorite songs of the summer. And here's why your favorite nerds could have gotten even more money than the $1 million-an-episode "The Big Bang Theory" leads landed.
In lookalike news, this baby is a deadringer for Jay Z.
LIVIN': Your Pillow is Disgusting
You don't want to know how long ago you should have replaced your pillow. Here's how to get those red wine stains out from your happy hour outfit. The best fashion bloggers around put together their favorite picks under for $100, and now we're in love with a sneaker. And here are a ton of avocado breakfast recipes, because we know you need more excuses to eat the fruit of the gods (yes, avocado is actually a fruit).
In epic selfie news, here's Malia Obama at Lollapalooza.
OTHER PEOPLE'S BUSINESS: North West Too Cute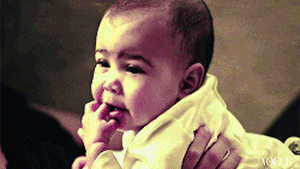 Kim Kardashian posted a "bring your daughter to work" day photo with North and Kanye. Sia married filmmaker Erik Anders. Keke Palmer landed herself a a pair of glass slippers: she'll be the first African-American actress to play Cinderella on Broadway. And Taylor Swift is getting our hopes up with cryptic posts about a possible new single.
In Booger Branch Rd news, these street names are absurd.
TWITTERATI
@JGreenDC: Let me save you a Google search: You don't have Ebola
@gordonmacmillan: Amazing pics being shared of poppies outside The Tower of London. Each representing a British soldier lost in WWI pic.twitter.com/02rYz3fTHu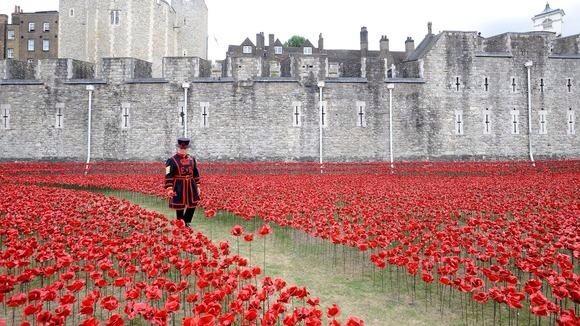 @daxshepard1: No Veep, no Cards, no Thrones, no 60 Mins, my life has completely flatlined.
@PhillyD: When people say having a dog is like having a baby I just agree with them…and secretly hope I'm there on the day they realize its not.
@markscheffler: Islamic State's new Eid video shows kids w/ toy guns, a vengeful imam & an apparent US jihadi. on.wsj.com/1o7Oxvv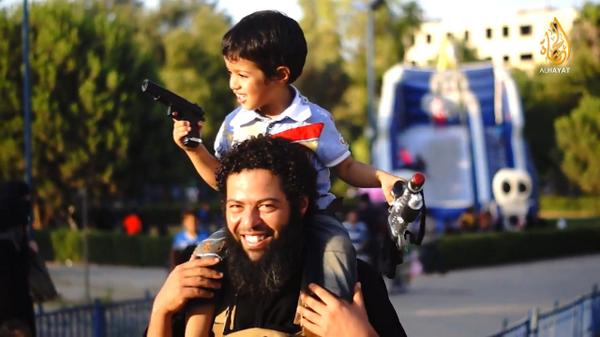 ONE MORE THING
Metal CAN go in the microwave -- some types, at least.
Got something to add? Send tips/quips/quotes/stories/photos/events/scoops to Lauren Weber (lauren.weber@huffingtonpost.com). Follow us on Twitter (@LaurenWeberHP). Does somebody keep forwarding you this newsletter? Get your own copy. It's free! Sign up here.