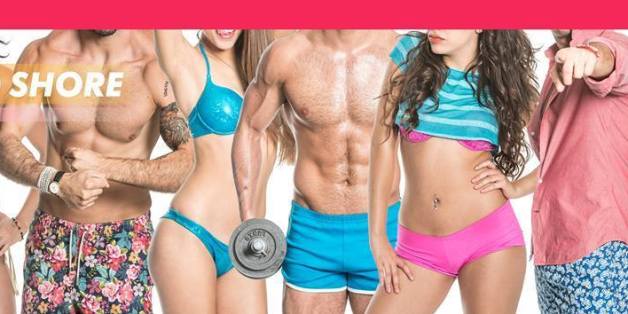 MTV is taking some YOLO spirit from "Jersey Shore" and making the most out of the series' success.
The network will soon start producing "Acapulco Shore," a Mexican version of the hit show that will debut simultaneously on MTV Latin America and their U.S. bilingual channel MTV Tr3s, Variety reports.
The new reality series will follow the lives of eight young Mexicans living close to Acapulco, one of the country's most popular tourist destinations on its Pacific coast.
"We're very proud to announce Acapulco as the center of production of the first Mexican version of the 'Shore' franchise, the energy here and its vibrant social day and nightlife are the perfect combination for the series," Vice President of Viacom International Media Networks, which owns MTV, told Mexican daily El Universal.
The location is drastically different from "Jersey Shore," which followed a group of friends living on the coast of New Jersey. The show ran from 2009 to 2012 and averaged almost 9 million viewers at the peak of its popularity, according to The Hollwood Reporter.
This won't be the first time the network ventures to replicate the success of the series, MTV already has the U.K.'s "Geordie Shore," Poland's "Warsaw Shore" and Spain's "Gandia Shore."
"We're confident that the Latin American version of the show will entertain and capture audiences the same way that its predecessors have around the world," Brand Manager of MTV Latin America Mará Iregui said in a press release, according to El Universal.
The show has already begun to tease audiences on social media accounts, with photos of beach bodies behind banners that read "The right people for the wrong show."
"Acapulco Shore" is set to premiere in September.
CORRECTION: A previous version of this article featured a Facebook post from an fan-created Acapulco Shore account. It has been replaced with one from the show's official Facebook page.
BEFORE YOU GO
PHOTO GALLERY
Jersey Shore Memories