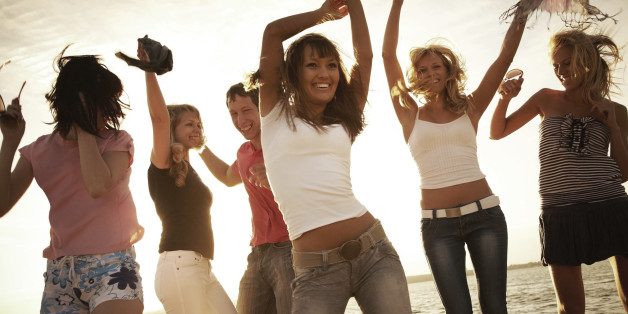 "Silent disco" may sound like an oxymoron, but it's actually the greatest idea ever.
Palm Island, a luxury private island resort in St. Vincent and the Grenadines, is making partying fun for everyone. It's an age-old resort problem: some guests want to soak up the sun and snooze by day and night, while others are down to party all vacation long.
The resort is the first in the Caribbean to host a "silent disco," a party at which guests wear wireless headphones and dance to tunes being DJ-ed on site.
These noiseless fiestas have been popping up in party cities around the world, making it possible for the revelers and relaxers to coexist in peace.
Palm Island's "silent discos" sound especially fun. Rather than winding the party down at a reasonable hour, night-owls can dance the night away without worrying about noise complaints, and party animals can enjoy the resort without ruining the peaceful vibe. The first event featured De La Soul's DJ Maseo, while future monthly "silent discos" will host a slew of local DJs to spin tunes.
"The ambience of it will be really interesting," Maseo told GQ before the first event. "It's more relaxing. It'll be cool to see people actually partying in headphones. There's no speakers and there's no club. It's outdoors, but the heat won't bother me and the wind won't bother me in terms of what I want to achieve. It'll be mellow."
For more information on Palm Island resort, head over to the Daily Mail.
BEFORE YOU GO
PHOTO GALLERY
9 Romantic Resorts Fit For Celeb Couples