The nose knows.
And in the case of Stuart Kettell, his olfactory senses sent him straight up Wales' highest peak for a pretty amazing cause.
For years, Kettell has been tackling endurance events to raise funds for Macmillan Cancer Support, a group that offers patients help with every aspect of their lives after diagnosis. But the 49-year-old quickly grew tired of taking the standard marathon route for his charity efforts.
So for his eighth unusual fundraising event, Kettell decided to climb up Mount Snowdon -- all 3,560 feet of it -- on his hands and knees while pushing a Brussels sprout with his nose, according to his campaign page.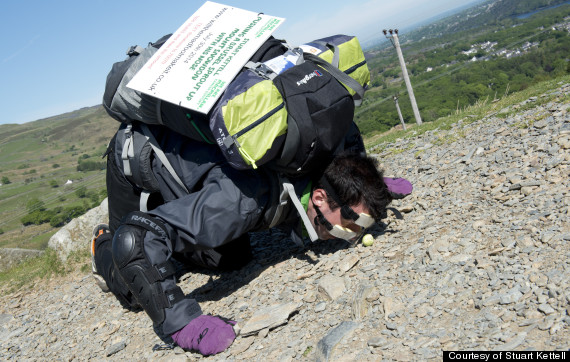 The daredevil -- who wore a special mask to protect his schnoz -- endured 40-mile-per-hour winds and some scathing injuries.
"He has no skin on his knees, his wrists are hurting and his neck is really tired. But he is still going," Richard Crump, Kettell's cameraman, told the BBC of their first day.
But 22 Brussels sprouts and four days later, Kettell completed his challenge.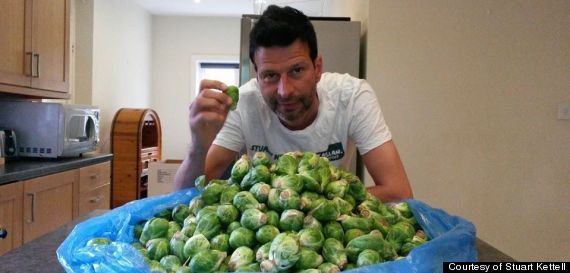 The real accomplishment for Kettell though, was surpassing his fundraising goal. He had hoped to raise 5,000 British pounds (about $8,400) and Kettell has already tipped that mark.
Prior to starting his Brussels sprouts challenge, Kettell had raised 40,000 pounds (nearly $70,000) for the charity.
It was similarly outrageous events that inspired supporters to give money to Kettell's favorite cause.
Back in 2011, he completed seven marathons in seven days in a giant hamster wheel. And in 2012, he sat suspended by helium balloons in the air for a week.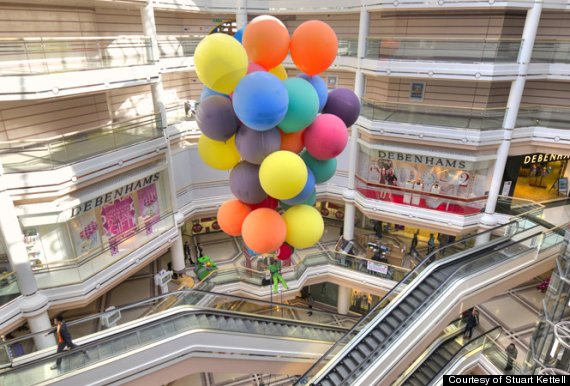 Still, Kettell says that his latest feat has by far been the "wackiest."
"This is without doubt the wackiest and most physical and mental challenge so far and has never been attempted before," he wrote on his fundraising page. "I wonder why?"
Find out how you can contribute to Stuart Kettell's mission to raise funds for Macmillan Cancer Support here.
BEFORE YOU GO
PHOTO GALLERY
10 Daring Charity Stunts