One of your buddies just asked you to be the best man in his wedding. HELL YEAH, you think.
Seconds later, you realize you have no clue what a best man actually does (besides planning the bachelor party, that is). But not to worry -- our friends at WeddingWire created a handy checklist that outlines all of the best man's responsibilities and duties so that you can be on your A-game before, during and after the wedding.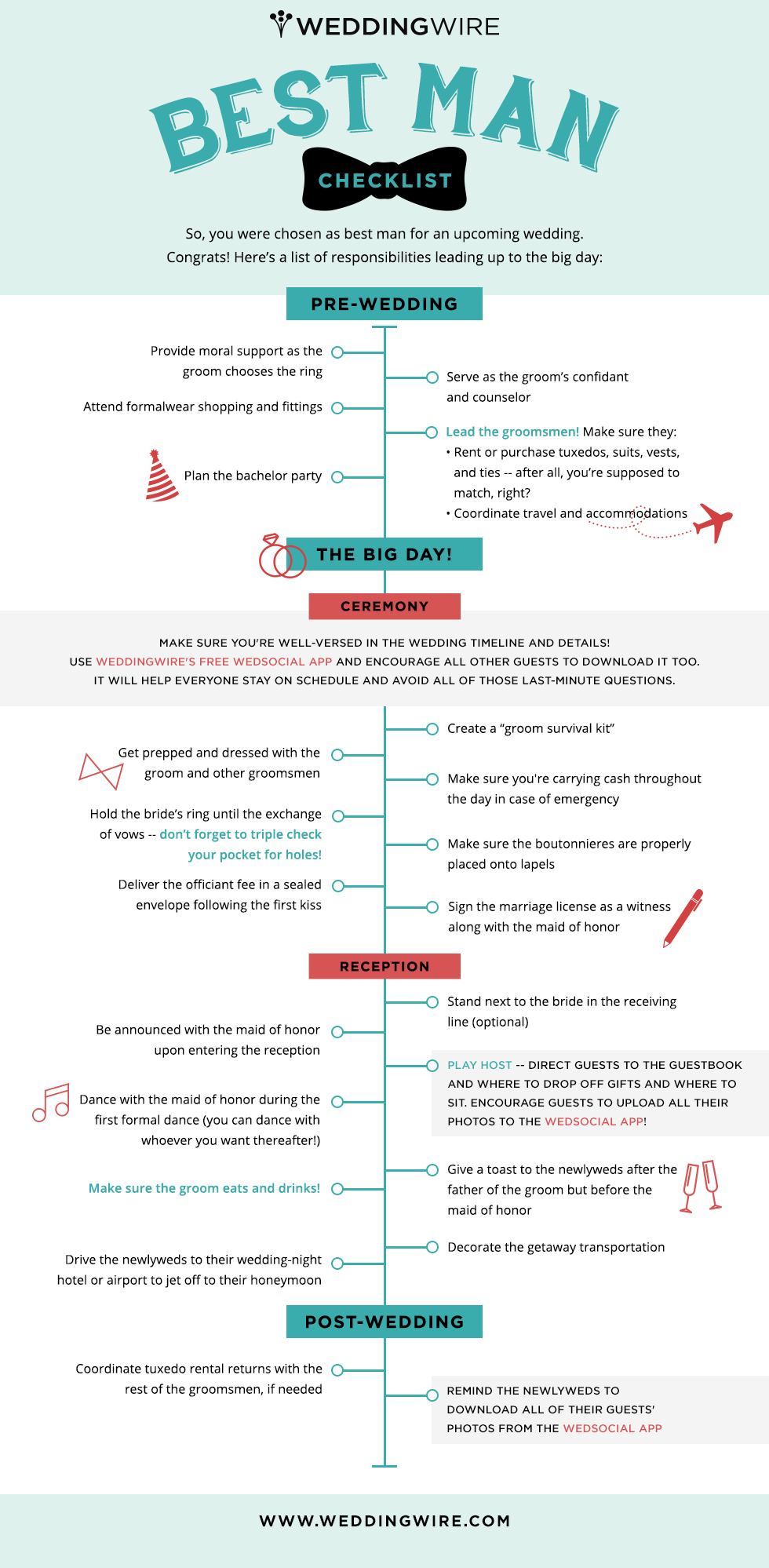 Keep in touch! Check out HuffPost Weddings on Facebook, Twitter and Pinterest. Sign up for our newsletter here.