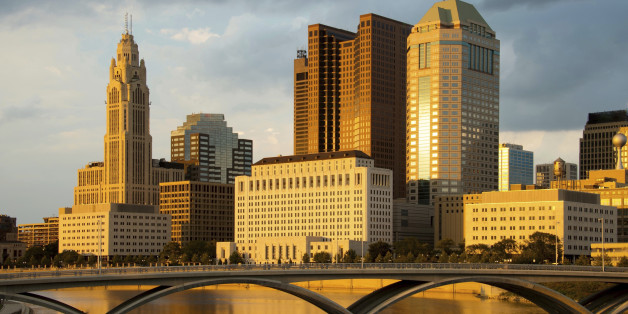 Columbus, Ohio, officials are touting the 'Shoe as their major selling point in hopes of snagging the 2016 Democratic National Convention.
Visiting delegates were greeted by a rally and a tour of Ohio Stadium on Wednesday, including other venues around the city, according to The Columbus Dispatch. The 100,000-seat venue known as the Horseshoe would offer a future Democratic presidential nominee a scenic experience similar to President Barack Obama's 2008 nomination at Mile High Stadium in Denver.
Columbus is one of five cities vying for the Democratic nomination, including Birmingham, Brooklyn, Philadelphia and Phoenix. Cleveland will host the Republican National Convention.
New York City Mayor Bill de Blasio (D) is deploying a similar strategy by attempting to draw the convention to Brooklyn by highlighting Barclays Center.
Democrats expect to announce a decision on a host city in late 2014 or early 2015.

BEFORE YOU GO
PHOTO GALLERY
U.S. State Capitol Buildings