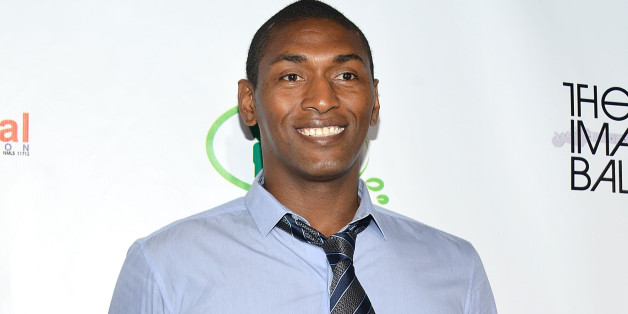 Metta World Peace no more.
The former New York Knicks player, who is currently playing for the Chinese Basketball Association, announced that he plans to change his name to better fit his home for the season. According to English-language newspaper China Daily, World Peace has settled on a name: Panda Friend.
The Sichuan Blue Whales player took to Twitter earlier in August to hint at the name change.
I'm changing my name for the China this season !!!! You guys will love it

— mettaworldpeace.com (@MettaWorldPeace) August 1, 2014
Though World Peace hasn't officially confirmed his name change, he did retweet several comments from other Twitter users that referenced "Panda Friend."
I LOVE @MettaWorldPeace!! PANDA FRIEND.

— Elizabeth (@oceana_roll) August 7, 2014
Panda Friend is the best thing that will happen to me today, @MettaWorldPeace. Probably all month.

— christine teigen (@chrissyteigen) August 7, 2014
Born Ron Artest, World Peace first changed his name in September 2011.
"At first, I wanted it to be One Love. But people were like, 'no that's kind of corny'" he told Pardon The Interruption during a 2011 interview. "We needed a cool first name. I was going to leave my name as Ron at the beginning. But I needed a cool first name so we came up with Metta."
Well, now it's Panda. We hope.
Update, Aug. 7:
UPDATE: 4:30 p.m. -- World Peace clarified on Twitter that his Chinese name is "The Pandas Friend," instead of "Panda Friend."
Guys my chinese name is not "Panda Friend" , its "The Pandas Friend".

— mettaworldpeace.com (@MettaWorldPeace) August 7, 2014