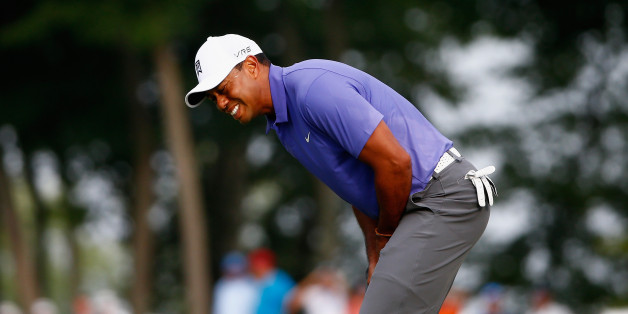 Tiger Woods couldn't hide his frustration during his rough start to the PGA Championship on Thursday.
Woods, who has had some difficulty holding in his anger lately since returning from back surgery, didn't like his tee shot at hole No. 2 at the PGA Championship. Having already recorded three bogeys, Tiger was heard yelling "for f*** sakes" as he slammed his club against the ground.
Tiger finished the hole with what was his fourth and final bogey of the first round at Valhalla Golf Club in Louisville, Ky. He ended up 3-over par heading into the second round.
WARNING: EXPLICIT LANGUAGE
[h/t The Big Lead]