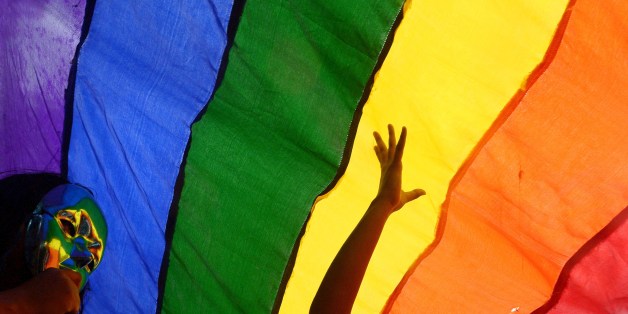 WASHINGTON -- Voters in Chattanooga, Tennessee, overwhelmingly rejected an ordinance Thursday that would have extended equal protections and benefits to lesbian, gay, bisexual and transgender city employees.
In November, the Chattanooga City Council approved a measure to provide health benefits to city employees in domestic partnerships, including same-sex couples, and to enshrine non-discrimination protections for LGBT workers. Opponents of the measure, however, gathered enough signatures to force a referendum on it in Thursday's elections.
Much to the dismay of Chattanooga's mayor and supporters of LGBT rights, voters did not accept the ordinance. The measure received 13,685 votes against and 8,184 votes in support.
"The city of Chattanooga's non-discrimination ordinance was repealed tonight, but I want every city employee to know one thing -- your work is valued and you are important to the future of our community," Mayor Andy Berke (D) said. "Regardless of the results tonight, my Administration will continue to hire and promote the best people who provide excellent service to our constituents."
Spencer White, the campaign director for the YES Chattanooga effort, added in a statement, "Fairness will prevail, and this fight continues until the voice of every Tennessean can be heard. I want to thank all the volunteers and local leaders who helped fight to defend a fair and equitable Chattanooga, as well as statewide and national organizations like the Tennessee Equality Project, the National Gay and Lesbian Task Force and the Human Rights Campaign, who played a vital role in this effort."
According to ThinkProgress, opposition to the city ordinance was led by the Chattanooga Tea Party and by Citizens for Government Accountability and Transparency.
Mark West, president of the local tea party group, said he hoped the city's leaders would honor the vote.
"What we want them to take away from this is that the people have spoken," West said.
After the city council's vote, Chattanooga became just the third city in the state to provide benefits to all of its employees.
Want more updates from Amanda? Sign up for her newsletter, Piping Hot Truth.
BEFORE YOU GO
PHOTO GALLERY
10 Incredible Improvements For LGBT People Since The First State Legalized Gay Marriage