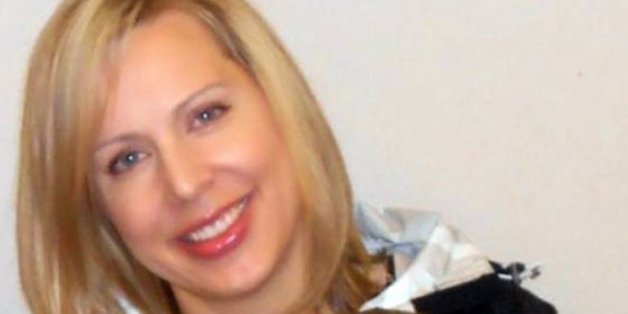 Jennifer Huston, an Oregon mother of two found dead nearly two weeks after she vanished, died of asphyxiation caused by hanging, medical officials have confirmed.
The 38-year-old woman was found Tuesday, near her SUV in rural Yamhill County. The location was approximately 25 miles southwest of Huston's home in Dundee, police said.
During a Thursday press conference, authorities said Huston left a note for her family. The contents of the note have not been revealed, but in a statement to the media, her parents said they remain puzzled by her suicide.
"We don't know what lead Jennifer to this dark place and to this end and perhaps never will understand this," the statement reads.
Huston, a married mother of two young boys, ages 2 and 6, disappeared on July 24. She was captured on surveillance video that same day buying Gatorade, trail mix and sleeping pills. Police said they found an empty bottle of sleeping pills inside her SUV, along with her purse and cellphone.
"Based on the totality of the evidence, detectives and the medical examiner have concluded that Jennifer had been deceased fairly close to the time she was reported missing," Captain Jeff Kosmicki, of the Newberg-Dundee Police Department, told reporters Thursday.
A spokesperson for the Oregon State Medical Examiner's Office said a post-mortem examination had revealed the cause of death.
No toxicology test results would be available for several weeks, authorities said.
The family said a public vigil in memory of Huston will be held Friday evening, at Hillside Church in Newberg. Information about the vigil and other upcoming memorials can be found on the "Find Jennifer Huston" Facebook page.
READ THE ENTIRE STATEMENT FROM JENNIFER HUSTON'S FAMILY:
Our hearts ache today.

We have lost our first born child. We have lost a wife and a mother.

We don't know what lead Jennifer to this dark place and to this end and perhaps never will understand this.

We are incredibly thankful to family, friends, community and media for their searching, supporting and getting the information out that lead to locating Jennifer's car and finding Jennifer.

Additionally, we are grateful for the support of those who took the time share their words of encouragement and prayers on FaceBook and helped fund the extensive search efforts.

This community really came together to support this effort as so many could relate to a mother of two small children and a husband desperately looking for his wife.

We also appreciate all the efforts of the Newberg-Dundee Police Department with support from other law enforcement agencies, on our behalf to find Jennifer.

Lastly I'd like to thank the media for the viral coverage to get the message out of our search for Jennifer. We appreciated the sensitivity to our desperate search for her.

At this time we are respectfully ask for privacy from the media for Kallen, the boys and our extended family and friends.

The family will be holding a Celebration of Life at a yet to be determined date, time and location. We will post this on the "Find Jennifer Huston" FaceBook page when arrangements have been finalized.

The City of Newberg will also post this information on their website and FaceBook page.

Bill & Deborah Turner
Like Us On Facebook |

Follow Us On Twitter |

Contact The Author
Need help? In the U.S., call 1-800-273-8255 for the National Suicide Prevention Lifeline.
BEFORE YOU GO