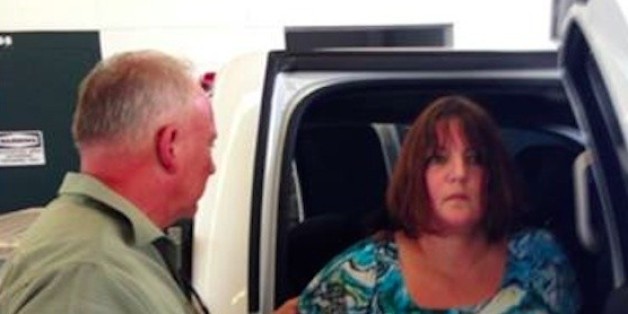 A woman who repeatedly twisted her story about her son's disappearance more than two decades ago has now been charged with murdering the boy.
Police apprehended Michelle Lodzinski, 47, on Wednesday in Port St. Lucie, Florida, for 5-year-old Timmy Wiltsey's death in New Jersey in 1991, the Middlesex County prosecutor's office announced.
She was arrested on what would have been Timmy's 29th birthday, according to the Star-Ledger.
Lodzinski, a single mom, reported that Timmy vanished while she bought a soda at a carnival on May 25, 1991. His body was found on April 23, 1992, in a remote section of an industrial park in Edison.
During the search for Timmy, prosecutors allege that his mom repeatedly altered her account of what happened to him, according to Fox News. Her first version unraveled when investigators couldn't find other festival goers who'd seen her with a child.
She later said that two men kidnapped him. Finally, she said that two men and a woman had abducted her son, though police say she refused to provide details about the alleged kidnapping.
It's unclear what led authorities to prosecute Lodzinski now.
"Following a routine, cold case review of the evidence and facts surrounding the disappearance and murder of Timothy Wiltsey, a new investigation was conducted and the matter was presented to the grand jury," Middlesex prosecutor Andrew Carey said in a statement.
A grand jury says Lodzinski "did purposely or knowingly kill Timothy Wiltsey, or did purposely or knowingly inflict serious bodily injury upon Timothy Wiltsey, resulting in his death," according to a portion of the indictment released by the DA's office.
In Michigan in 1994, Lodzinski created trouble for herself, falsely claiming that two men impersonating FBI agents abducted her at gunpoint, according to the Associated Press. She was sentenced to probation for making bogus statements and misusing the FBI's seal.
In 1997, the AP reports that she was sentenced to house arrest for stealing a computer from her employer.
Bail in Florida, where she resides, was set at $2 million.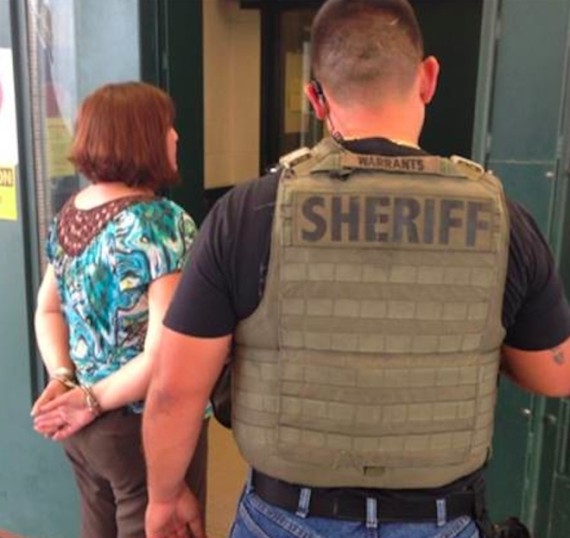 Photo Credit: Martin County Sheriff
Like Us On Facebook |

Follow Us On Twitter |

Contact The Author