Microsoft wants to relive a time when it was the hot tech company and you were early anticipating the release of its new cutting-edge operating system, Windows 95.
So badly, in fact, that Microsoft has thrown the first homepage it ever published back online. The company put it up to celebrate the 20-year anniversary of the website. Check it out in all its ancient glory: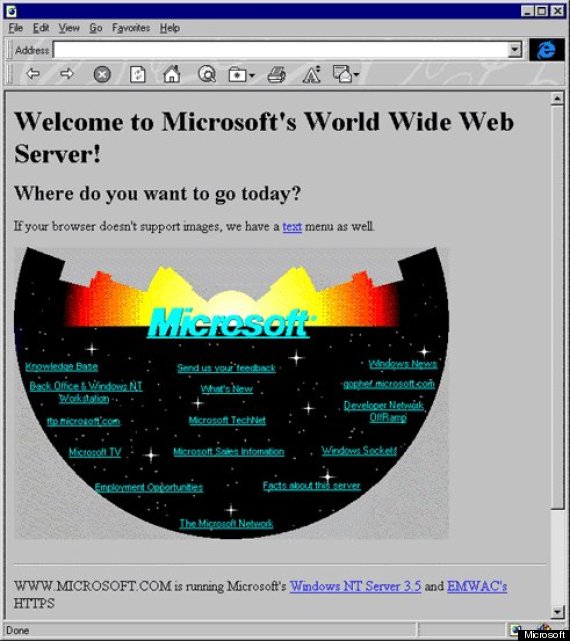 Microsoft.com was actually one of the first thousand websites to ever exist, according to a company blog post published Thursday. But there's maybe a bigger reason for the #ThrowbackThursday element here. After recently realizing that the last time it was definitively considered "cool" was probably right before Clippy premiered in 1997, Microsoft has started playing up its '90s nostalgia a bit more.
For example, remember last year's "Child of the 90s" ad for Internet Explorer? That racked up over 48 million views, so maybe it's working.