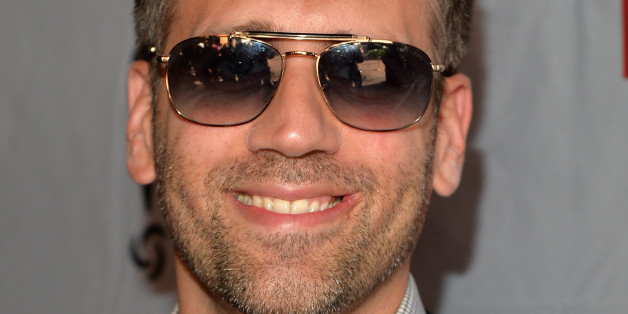 ESPN has suspended Max Kellerman, an ESPN TV and radio host, following comments he made about his experience with domestic violence during a discussion involving the suspension of Baltimore Ravens running back Ray, the New York Daily News Reports.
In a discussion around Rice's arrest for domestic violence and his subsequent suspension, Kellerman admitted to hitting his then-girlfriend 20 years ago. Speaking on the ESPN program "Mason And Ireland", Kellerman said that in college, he and his girlfriend -- who is now his wife -- had both been drunk when she slapped him and he slapped her back. Kellerman added that he despite the abuse, he has been happily married for 20 years, the Daily News reports. The conversation was reportedly posted online as an ESPN podcast, but was taken down.
ESPN has not confirmed or denied the suspension, but Deadspin reports that a spokesman said, "Max Kellerman will return to ESPNLA Radio and SportsNation on Thursday."
Sources told the Daily News that the suspension did not stem from Kellerman's domestic-violence confession, but from not adhering to ESPN guidance on discussing the Rice case. "My understanding is that it was part of a larger conversation ESPN had with all its on-air people," a radio industry source told the Daily News, adding, "Kellerman obviously didn't pay attention."
Rice was suspended by the NFL in July after his arrest for allegedly striking his then-fiancee Janay Palmer. Rice was captured on video dragging an apparently unconscious Palmer from an elevator during the incident in February. The NFL suspended Rice for a mere two games following the incident, drawing criticism for its weak response.
The Ray Rice case was recently at the center of another ESPN on-air incident. Last month, the network suspended analyst Stephen A. Smith for a week after he suggested that domestic violence victims needed to be mindful of the "elements of provocation" when dealing with abusers.