Nothing quite compares to the power of a photograph to communicate the goings on in the world. Ranging from the serious to the silly, these photos offer peeks into what happened around the globe this week.
1. A Palestinian boy writes on a shrapnel riddled blackboard at the heavily damaged Sobhi Abu Karsh school in Gaza City on August 5, 2014.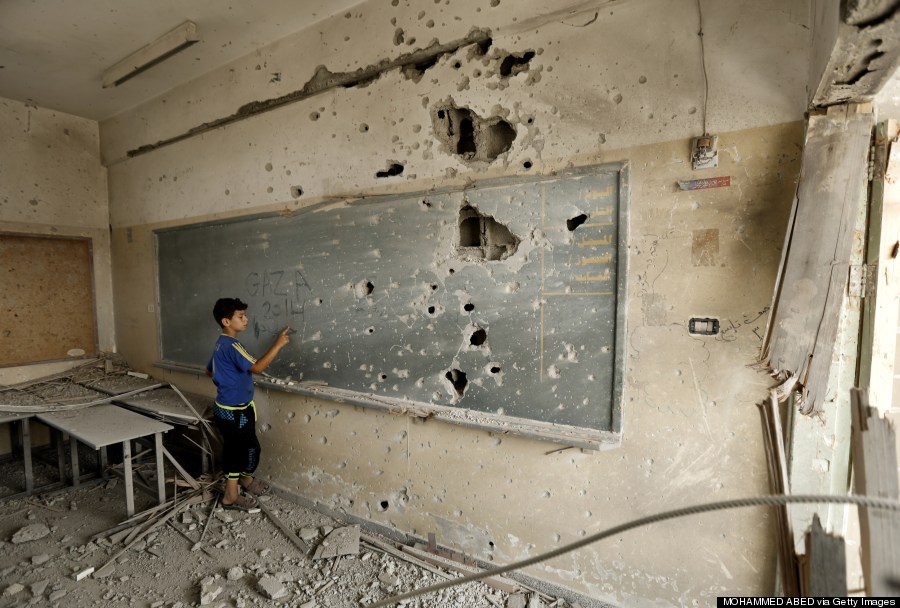 (MOHAMMED ABED/AFP/Getty Images)
2. On August 6, 2014, Ding Fei sits on the debris of his four-story hotel after a deadly earthquake hit Zhaotong, in China's Yunnan province.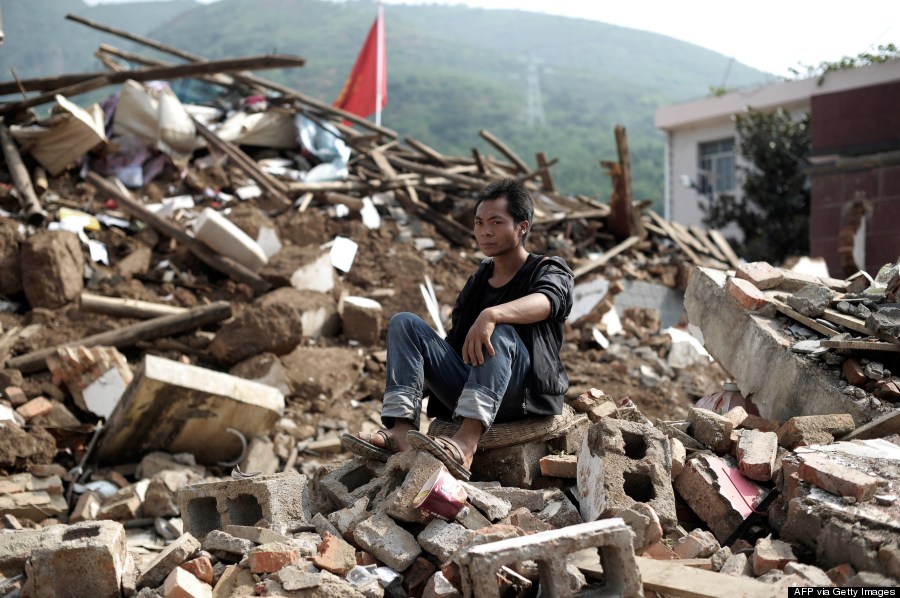 (AFP/Getty Images)
3. Indian villagers make their way through floodwaters in Kakharubasta village on August 7, 2014 as flooding in the eastern Orissa state affected thousands.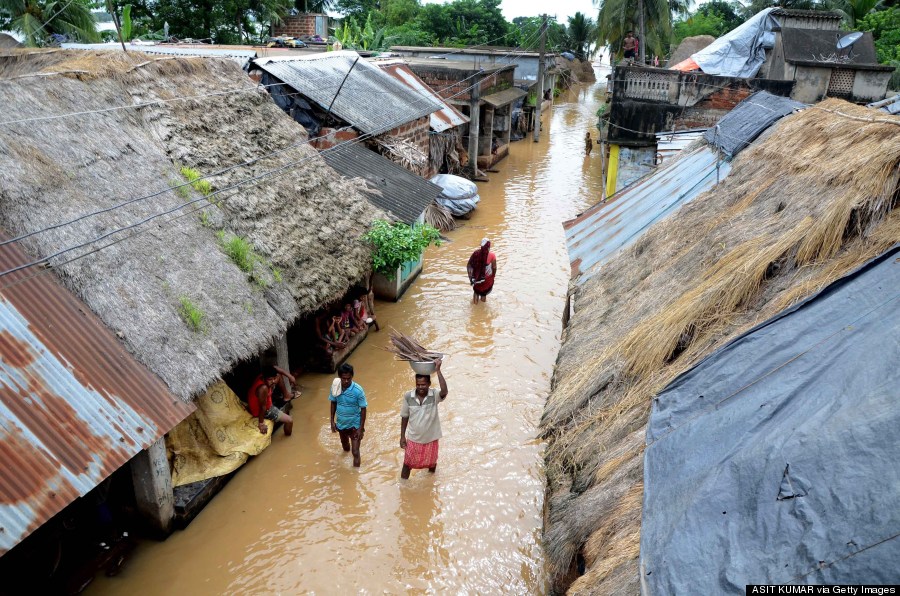 (ASIT KUMAR/AFP/Getty Images)
4. A couple attends a kissing competition during Chinese Valentine's Day on August 3, 2014 in Kunming, Yunnan province of China.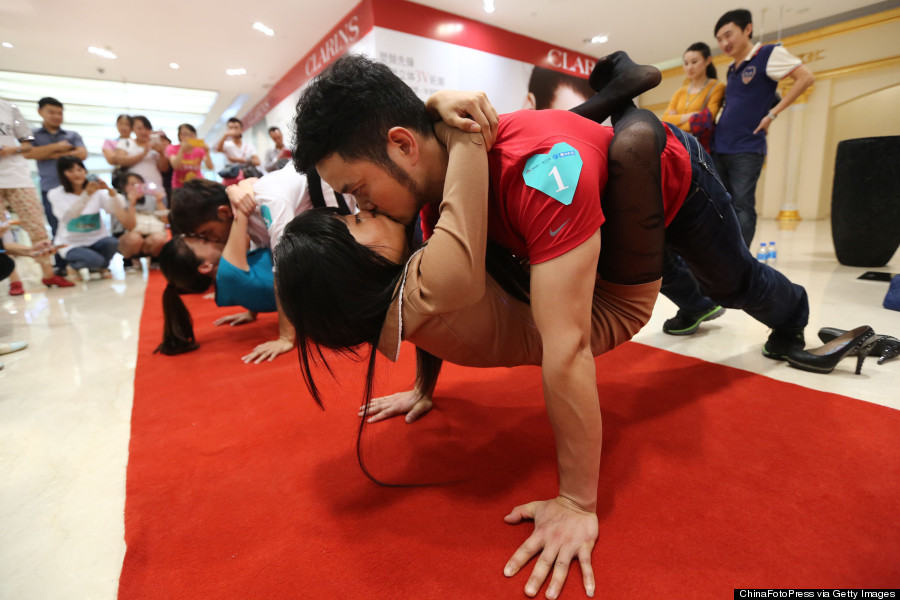 (ChinaFotoPress via Getty Images)
5. A woman crosses over a trench made from a massive gas explosion in Kaohsiung, Taiwan on August 1, 2014. (AP Photo/Wally Santana)
6. Officials inspect the driver's section of one of the two double-decker buses which collided together in Times Square, New York City on August 5, 2014.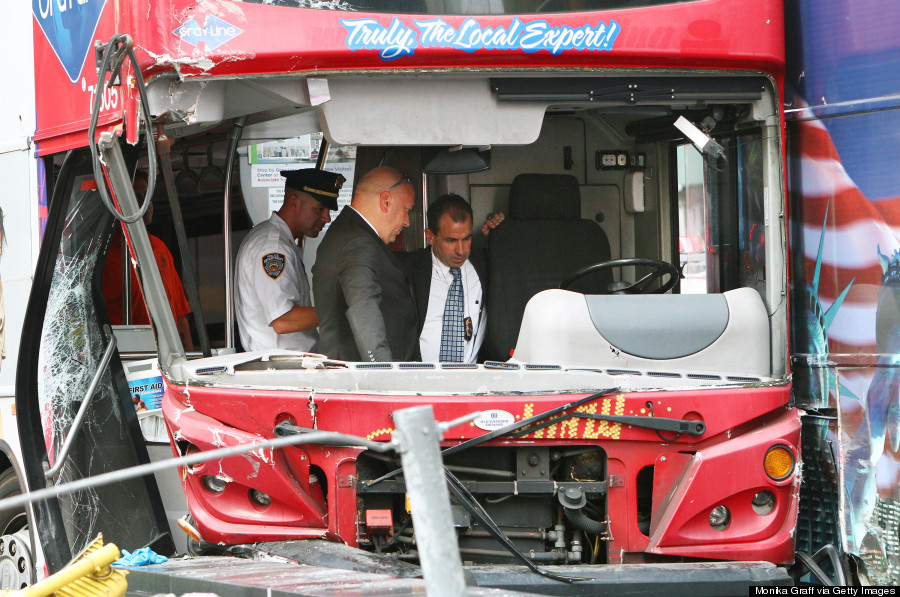 (Monika Graff/Getty Images)
7. A zoo worker looks at a newborn River Terrapin on display at Dusit Zoo in Bangkok on August 8, 2014. The River Terrapin is one of the most critically endangered turtle species.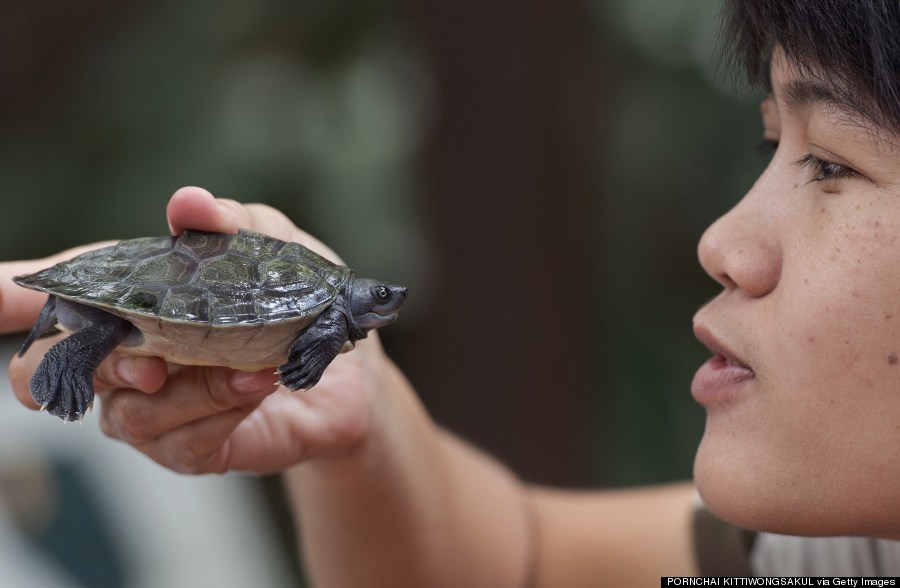 (PORNCHAI KITTIWONGSAKUL/AFP/Getty Images)
8. A nurse wears protective clothing as he demonstrates the facilities in place at the Royal Free Hospital in north London on August 6, 2014, in preparation for a patient testing positive for the Ebola virus.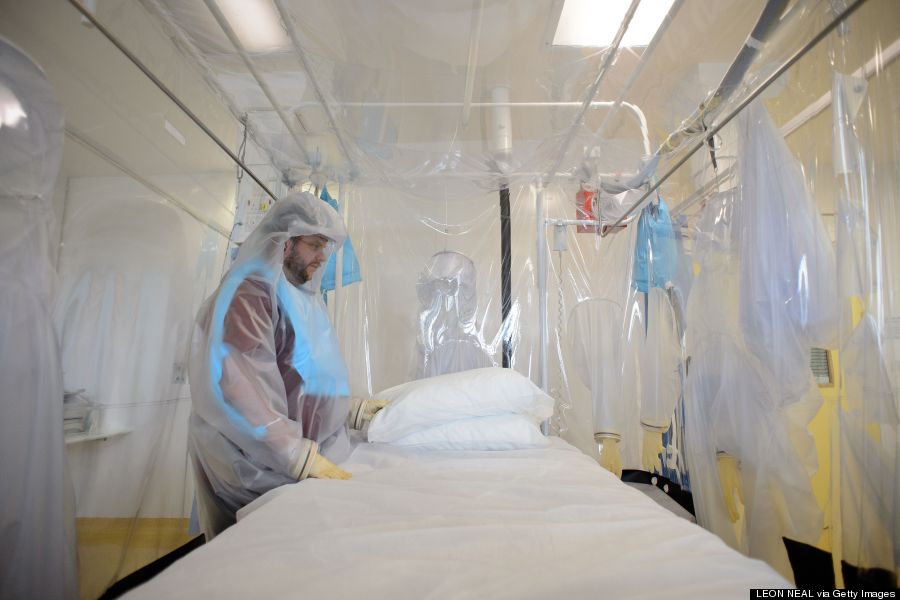 (LEON NEAL/AFP/Getty Images)
9. Iraqi Christians who fled violence in the village of Qaraqush rest upon their arrival at the Saint-Joseph church in the Kurdish city of Arbil, in Iraq's autonomous Kurdistan region, on August 7, 2014.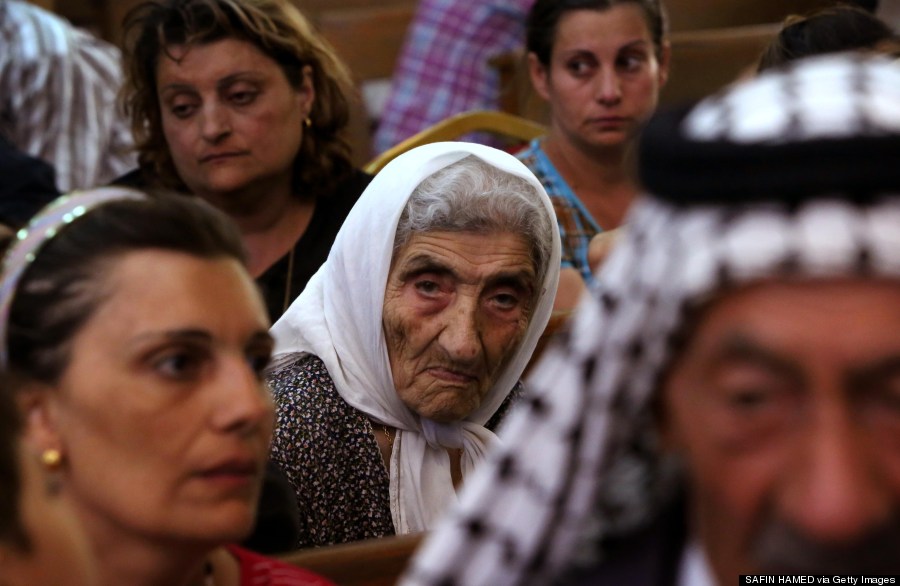 (SAFIN HAMED/AFP/Getty Images)
10. On August 4, 2014, villagers hike to evacuate from the their homes after a landslide in Sindhupalchowk district, Nepal.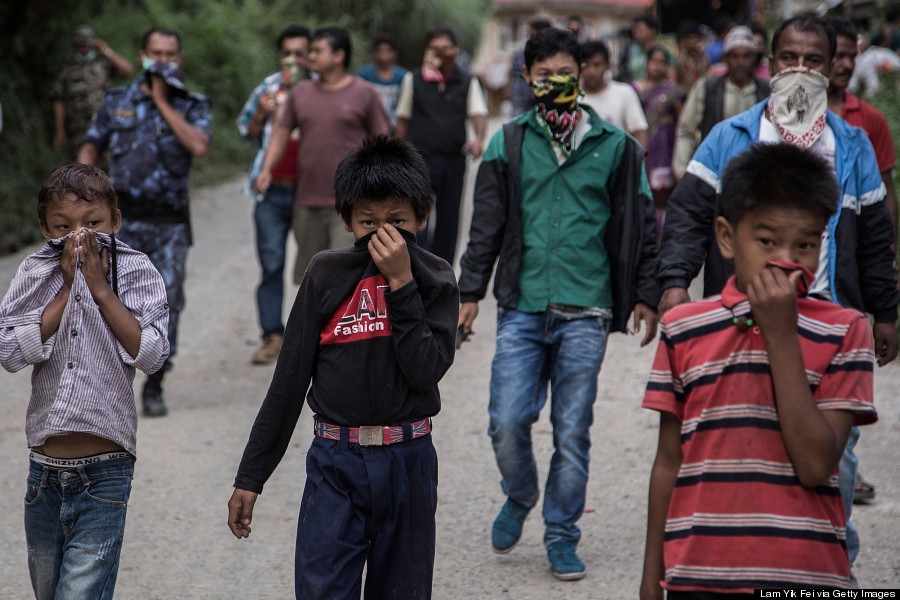 (Lam Yik Fei/Getty Images)