Did somebody say treats?!
While at work at the Newfields Country Store in Newfields, New Hampshire, Zac Mayeux, a student at University of New Hampshire, snapped this cute shot of a corgi named Oscar. Oscar and his owner are regulars at the convenience store, and Mayeux offers Oscar a treat whenever he sees him, Jessica Hesse, Mayeux's girlfriend, told HuffPost in an email.
Clearly, this time Oscar knew what was coming and could hardly contain his excitement.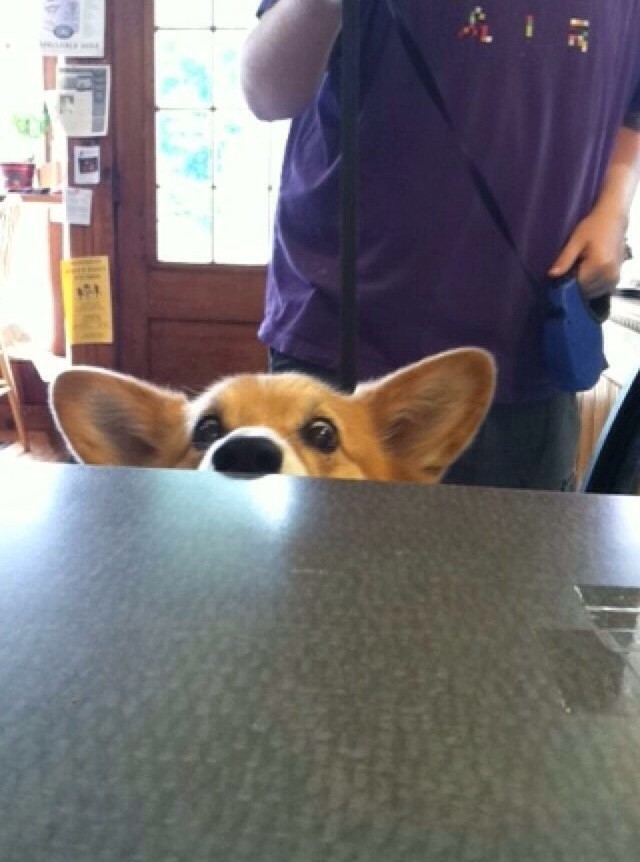 Hesse, aka Reddit user "hessica," saw the image and decided that Oscar's priceless expression deserved to be shared.
"I thought it was too adorable to not post on Reddit," Hesse told HuffPost via email.
And we sure are glad she did, because we can't stop laughing at this determined pup!
The photo was posted late Sunday night but has already gained a lot of attention on Reddit, even landing on the front page.
While there isn't a shot of Oscar once he finally got the coveted treat, we think this is a fair approximation of what it looked like:
BEFORE YOU GO
PHOTO GALLERY
31 Dogs Who Photobomb Better Than Anyone