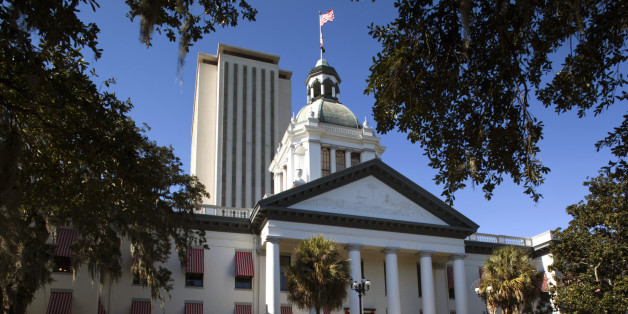 By Bill Cotterell
TALLAHASSEE, Fla., Aug 11 (Reuters) - The Florida Legislature reconvened in a special session on Monday to debate changes to seven U.S. congressional districts after a judge earlier found the state's redistricting map was unconstitutional.
Republican legislative leaders have rapidly advanced a plan to fix the district maps, developed in private and hurried through legislative committees, and may vote on the reshaped districts as soon as late Monday.
Leaders called the rare special session after Circuit Court Judge Terry Lewis ruled last month that the Republican-controlled Legislature had improperly rigged the maps to protect the GOP's House majority in Washington.
Lewis invalidated two of the state's 27 congressional districts, setting a deadline for lawmakers to provide new maps by the end of the week. He plans to hear arguments on Aug. 20 about whether to delay elections in the affected districts.
With early votes already being cast in the Aug. 26 primaries, Republican leaders have argued that any changes should wait until after the U.S. mid-term elections in November.
The redistricting changes focus on the districts represented by Representative Corrine Brown, a north Florida Democrat, and Representative Daniel Webster, an Orlando-area Republican.
Brown's snake-shaped district packs in black voters as it stretches from Jacksonville to central Florida. Webster's re-election chances were enhanced when his district gained white, conservative precincts.
Lewis found the result "made a mockery" of a state constitutional amendment, approved by voters in 2010, that prohibited legislators from protecting incumbents. (Reporting by Letitia Stein; editing by David Adams, G Crosse)
BEFORE YOU GO
PHOTO GALLERY
U.S. State Capitol Buildings