TOP STORIES
IRAQ GOVERNMENT CHAOS, POTENTIAL COUP Troops are massing in Baghdad as a showdown between Iraqi Prime Minister Nouri al-Maliki and Iraq's President Fouad Massoum intensifies. "The government formation process is critical in terms of sustaining stability and calm in Iraq, and our hope is that Mr Maliki will not stir those waters," Secretary of State John Kerry told reporters. The White House is reportedly sending weapons to Kurdish forces, who have begun to retake towns from ISIS. Meanwhile, thousands of besieged Yazidis left their entrapment on Mount Sinjar, their escape allegedly made possible by U.S. airstrikes. This profile of ISIS's leader suggests his path to leadership was shaped by "American actions." And this graphic breaks down the origins of the current conflict in Iraq and Syria. [HuffPost]
RIOTS, LOOTING AFTER UNARMED BLACK TEEN KILLED Chaos has erupted after police shot and killed an unarmed black teenager in Ferguson, a suburb of St. Louis. Friends and teachers described eighteen-year-old Michael Brown as a "gentle giant." [Story, Image via St. Louis Post-Dispatch]
GAZA CEASEFIRE HOLDS, FOR NOW Israel and Palestine entered into a new 72-hour ceasefire today, but a long-term peace agreement appears out of reach. While peace talks simmer, Israel is examining its failure to shut down Hamas' tunnel network sooner.
EBOLA OUTBREAK'S PATIENT ZERO Experts have identified the first victim of the current Ebola outbreak as a two-year-old who died in December in southeastern Guinea. Various West African countries are now closing their borders to stem the outbreak.
IRANIAN PLANE CRASH KILLS 39 Shortly after taking off from Tehran, a passenger plane crashed, killing 39 and injuring nine more. This make of plane has been blamed for several other crashes in the country.
HILLARY'S NOT A FAN OF OBAMA'S FOREIGN POLICY Hillary Clinton told The Atlantic's Jeffrey Goldberg, "Great nations need organizing principles, and 'Don't do stupid stuff' is not an organizing principle," a clear jab at President Obama. Read the interview in full here. [Image, Story via The Atlantic]
TURKEY ELECTS FIRST PRESIDENT Turkey's Prime Minister Recep Tayyip Erdogan will be the first popularly elected President after winning by a wide margin, despite the unrest this year stemming from widespread anti-government protests and a corruption scandal. "Erdogan's eccentricity as prime minister — which melds pugnaciousness, megalomania and big yellow wigs — means Turkey may get more of the same from him in his new office. That means more third person monologues, more giant holograms and more litigation." [WaPo]
AMAZON AND DISNEY AREN'T BURYING THE HACHETTE "When Amazon.com Inc. wants to fight, it turns to a familiar playbook. The latest to feel the Seattle retailer's sting is Walt Disney Co. Amazon isn't accepting pre-orders of forthcoming Disney DVD and Blu-ray titles including 'Captain America: The Winter Soldier' and 'Maleficent.' It is the same tactic Amazon has employed in a bitter four-month spat with Hachette Book Group over e-book pricing. To press its point, Amazon suspended pre-orders for physical copies of many Hachette titles and lengthened shipping times or pared discounts for others." [WSJ]
RACE TRACK TRAGEDY Tony Stewart, a NASCAR champion, struck and killed fellow driver Kevin Ward Jr. after Ward got out of his car to confront Stewart. No criminal charges are pending as yet, and Stewart said about the tragic crash, "There aren't words to describe the sadness I feel about the accident that took the life of Kevin Ward Jr." [HuffPost]
WHAT'S BREWING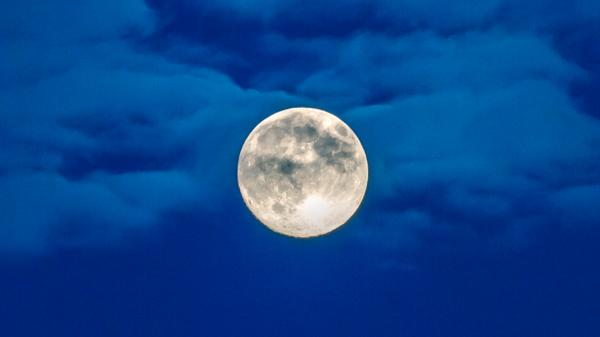 BAD *BIG* MOON RISING Last night was the largest moon of the year, the super moon of super moons. Check out the incredible photos and videos of the celestial event. [HuffPost]
SUMMER BOX OFFICE BOUNCES BACK Look what some talking turtles can do! The summer box office is now only down 16% after eight previous weeks of declines. [Variety]
MEET THE GUY WITH WORLD'S LARGEST VINYL COLLECTION "Paul Mawhinney, a former music-store owner in Pittsburgh, spent more than 40 years amassing a collection of some three million LPs and 45s, many of them bargain-bin rejects that had been thoroughly forgotten. The world's indifference, he believed, made even the most neglected records precious: music that hadn't been transferred to digital files would vanish forever unless someone bought his collection and preserved it." [NYT]
FACEBOOK MESSENGER = DEVIL INCARNATE The social media masses revolted this week when the crazy terms of Facebook's Messenger mobile app, which the site is now forcing you to download in order to use the messenger function, went viral. While being one of the top downloaded apps on the app store, its one-star rating says it all. [HuffPost]
PASS THE BREAD Don't give up on the bread basket just yet. "The USDA recommends eating grains daily, and at least half of those should be whole grains. Unless you have celiac disease, non-celiac gluten sensitivity or another reason to cut back, you don't want to miss out on the health benefits of whole grains." [HuffPost]
TRUST US, YOU WANT A GOOBER BURGER There are 16 regional American burgers, and you haven't lived until you've had all of them. [Thrillist]
ON THE BLOG
CHEMO, TEENAGERS, AND SPERM BANKS "My mom and I visited Fairfax Cryobank for the first time on September 25, 2000. The doctor explained my risk of sterility and the sperm banking process, and then asked my mom for written permission for me to use pornography." [HuffPost]
WE THOUGHT YOU SHOULD KNOW
~ This cat can hack your wifi.
~ Here's an awesome engagement photo shot with a massive bolt of lightning in the background.
~ Hold on to those BBQ ribs -- this tick can make you a vegetarian.
~ And here's Gisele doing yoga on the beach in a bikini, and she doesn't even look sandy. We are but mere mortals.
Got something to add? Send tips/quips/quotes/stories/photos/events/scoops to Lauren Weber (lauren.weber@huffingtonpost.com). Follow us on Twitter (@LaurenWeberHP). Does somebody keep forwarding you this newsletter? Get your own copy. It's free! Sign up here.