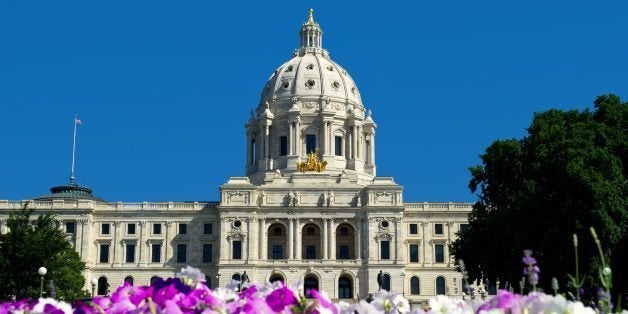 The Hennepin County commissioner fended off challenges from former state House Minority Leader Marty Seifert, former House Speaker Kurt Zellers and businessman Scott Honour. Johnson went into the race with the Minnesota Republican Party's endorsement.
Johnson will face Democratic Gov. Mark Dayton in the November general election. HuffPost's Amanda Terkel and Samantha Lachman reported on the Republican nominee's chances at defeating the incumbent earlier this week:
Whoever wins the GOP nomination will have a shot at ousting Dayton: Though polls have found a majority of voters approve of his performance as governor, he led Johnson by just 6 points in a June KSTP/SurveyUSA poll. The gubernatorial map is considered favorable to Democrats this cycle, so the state is one of the few where the GOP has an opportunity to move into the governor's mansion.
BEFORE YOU GO
PHOTO GALLERY
United States Governors