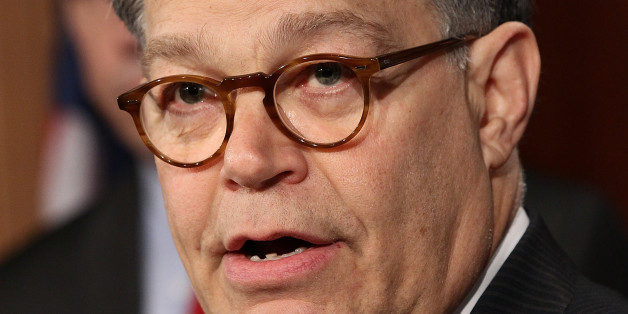 Investment banker Mike McFadden won Tuesday's Republican primary to challenge Al Franken (D-Minn.) for his Senate seat, the Associated Press reports.
McFadden, who has taken a leave of absence from his role as co-CEO of Minneapolis-based Lazard Middle Market, bested a field of four other Republicans: state Sen. Jim Abeler, David Carlson, Patrick Munro and Ole Savior.
McFadden was backed by the state's Republican Party, as well as by Rep. Michele Bachmann (R-Minn.).
The Huffington Post's Amanda Terkel and Samantha Lachman reported on the race earlier this week:
n the 2008 race for this seat, Al Franken (D) eked out an exceedingly narrow victory over then-Sen. Norm Coleman (R) in a drawn-out battle that went from a recount to a legal challenge. Now, he's waiting to see whom he will face in November in what may be another close contest. Financial executive and investment banker Mike McFadden has a sizable amount of cash in the bank and the state Republican Party's endorsement, though he faces a handful of lesser-known primary opponents. McFadden may want to shrug off his reputation for avoiding specific answers to policy-based questions if he moves on from the primary, though he faces a delicate balance in appealing to the state's moderate voters as well as tea party activists, who have bitterly told him to "go to hell" for avoiding them. Franken is running television ads highlighting his work on behalf of constituents in the Senate, in the hopes of cultivating a pragmatic, bipartisan image. He is staying away from references to his former career as a political satirist, radio host and "Saturday Night Live" star.
HuffPost Pollster, which tracks publicly available opinion polls, currently shows Franken with a wide lead over McFadden:
CORRECTION: An earlier version of this story misstated the name of McFadden's investment firm.
BEFORE YOU GO
PHOTO GALLERY
Senate Seats Up For Grabs In 2014