TOP STORIES
MALIKI REFUSES TO STEP ASIDE The Pentagon stated multiple U.S. airstrikes have slowed ISIS's advancement on Mount Sinjar, but hadn't stopped their onslaught. Haidar al-Abadi has been named the new Prime Minister of Iraq, but current Prime Minister Nouri al-Maliki has continued to reiterate he will not step aside. U.S. condemnation of Maliki's actions has been swift. Maliki has long had a contentious relationship with the United States. ROBIN WILLIAMS DEAD AT 63 The world is mourning Oscar-winning actor and comedian Robin Williams after his apparent suicide. Williams had struggled with depression and addiction throughout his life. Williams has four finished films yet to be released, and his "Mrs. Doubtfire" sequel has been put on hold indefinitely. Relive his incredible Oscar acceptance speech and the "O, Captain" scene from "Dead Poets Society" that "inspired a generation."
TEAR GAS USED TO SUBDUE SECOND DAY OF MISSOURI RIOTS "Tension stayed high and raw Monday as the St. Louis region waited for answers in the fatal shooting of an unarmed teenager by a municipal police officer. In another day of fast-moving events, the FBI promised to investigate the killing of Michael Brown, 18, on Saturday by a Ferguson police officer. Brown's parents called for an end to the violence while strongly disputing the police version of their son's death. More than 1,000 people observed a moment of silence at a meeting called by the NAACP." Two different accounts of the encounter that killed Brown are emerging. [St. Louis Post-Dispatch]
TROJAN HORSE? Russia has sent 280 trucks carrying humanitarian aid to Ukraine. They've also amassed 45,000 troops on the border. [NYT]
HAMAS OFFICIAL: 'THIS IS THE LAST CEASEFIRE' While the 72-hour ceasefire between Israel and Hamas has held, a truce seems unlikely. The latest ask from Hamas? A seaport and airport. [Jerusalem Post]
EBOLA OUTBREAK SHOWING NO SIGNS OF SLOWING The epidemic has now killed over 1,000 people. The last of the experimental drug ZMapp, which was used to treat the two infected U.S. missionaries, has been sent to West Africa. The virus claimed its first European victim yesterday, as the 75-year-old priest from Spain who had been evacuated to Madrid succumbed. And could Ebola be used in an act of bioterrorism?
SO MUCH FOR REGULATORY PRESSURES "Banks are lending to companies and individuals at the fastest pace since the financial crisis, helping propel profits to near-record levels. U.S. banks posted $40.24 billion in net income during the second quarter, the industry's second-highest profit total in at least 23 years, according to data from research firm SNL Financial. The latest profits are just below the record $40.36 billion recorded in the first quarter of 2013." [WSJ]
NOBODY ON THE DETROIT TIGERS IS SAFE Everybody was hurt last night during the Detroit Tigers game -- even the bat boy. [Deadspin]
WHAT'S BREWING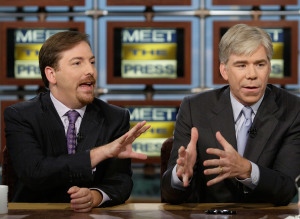 'MEET THE PRESS' GETS A NEW HOST According to Politico's Mike Allen, Chuck Todd will take over hosting duties from David Gregory. HuffPost's Jason Linkins explains why Todd isn't the right fix for the struggling show.
NEXT T-SWIFT ALBUM ABOUT... "Life event: She maybe dated the CEO of Snapchat, LOL. Song potential: 'Gone in a Snap,' a mid-tempo track about a short-lived romance. Life event: She wrote a WSJ op-ed. Song potential: 'A Nice Garden.' It's like 'We Didn't Start the Fire,' but it's just Taylor Swift listing all the exotic plants she grows at home." [Vulture]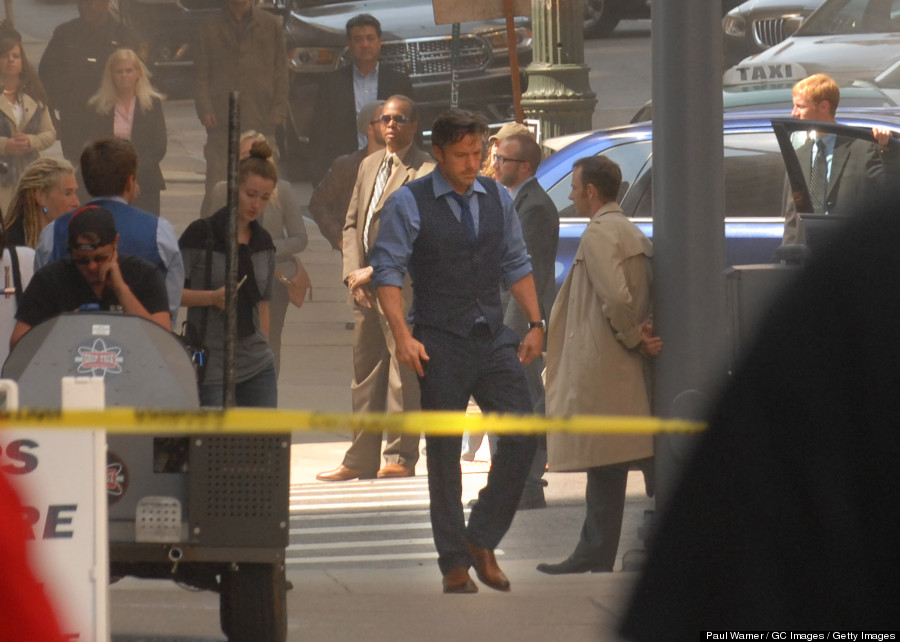 WE CAN MAYBE SEE IT Either Ben Affleck's charm is wearing us down, or we're just getting used to the idea of him being Batman. Either way, he looks pretty believable as Bruce Wayne in the latest stills from "Batman v Superman: Dawn of Justice." [HuffPost]
THIS 'TAMPON' COULD PREVENT HIV "Traditionally, women's options for lowering their risk of contracting HIV have been relatively limited: Use condoms or don't have sex. Don't inject drugs. And get tested. But if a team of bioengineers with the University of Washington succeeds at ushering its new research through clinical trials, women may soon be able to turn to dissolvable "tampons" that deliver HIV-preventing medication minutes before having sex." [HuffPost]
NAPS ARE LIFESAVERS Here's how to maximize those ZZZs so you're actually coherent throughout the day. [HuffPost]
STEALING CARS IS WAY HARDER NOW Unless you drive a Honda Accord made before 1998, which you're probably begging somebody to steal, anyways. [NYT]
ON THE BLOG
AL SHARPTON: CORRECTING THE POLICE FORCE "As I have often stated, not all police officers are bad. In fact, I believe most of them truly are doing their best to protect people and reduce crime. But it is blatantly clear that there are some bad ones who have violated their own policing protocol, and it is those that must be dealt with immediately. Just like police officers don't think everyone in our community is bad, we don't believe all of them are bad, but we want to catch the bad ones just like they want to catch the bad ones." [HuffPost]
WE THOUGHT YOU SHOULD KNOW
~ No one likes to clean the bathroom -- here's how to make it slightly less soul-sucking.
~ Before you take a selfie on a cliff, make sure you're not close to the edge -- or just don't take a selfie.
~ We're a bit frightened by James Franco's new hairstyle, as it's basically Aaron Carter circa "Aaron's Party: Come Get It."
~ And here's everything you need to escape from Alcatraz.
Got something to add? Send tips/quips/quotes/stories/photos/events/scoops to Lauren Weber (lauren.weber@huffingtonpost.com). Follow us on Twitter (@LaurenWeberHP). Does somebody keep forwarding you this newsletter? Get your own copy. It's free! Sign up here.