Three little girls whose image brought a message of hope, strength and community to the Internet recently headed back into the photo studio. This time, however, the resulting photographs are pure joy.
Earlier this year, a powerful photo of Rheann, 6, Ainsley, 4, and Rylie, 3, who were all cancer patients, went viral. Last month, all three children were confirmed to be cancer-free or in remission.
To commemorate the momentous occasion, photographers Lora Scantling and Christy Goodger got back behind the lens on Saturday to recreate the striking original image, as well as to take some new, happier ones.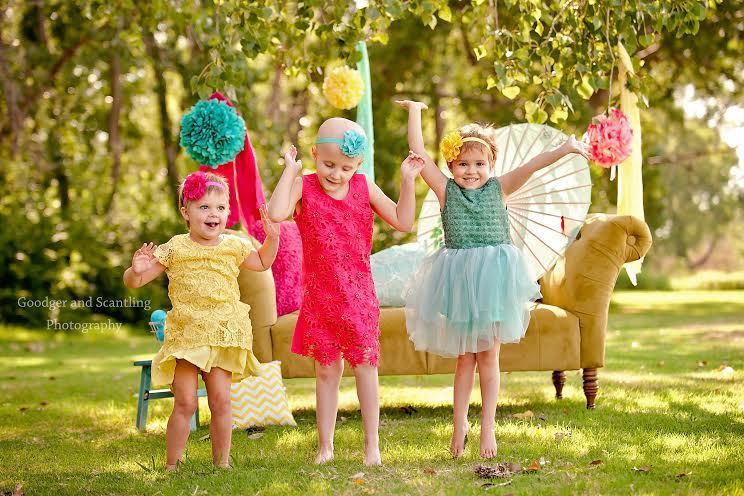 "The shoot definitely felt different," Andrea Peters, Ainsley's mom, told Today.com. "It was full of more hope and we know how much the girls have impacted the world. They've brought more knowledge to everyone that even the littlest fighters are full of strength."
When the original image was taken, Rylie had just beaten kidney cancer and Ainsley was in remission from leukemia. Last month, 6-year-old Rheann, who stood in the center of the original image, joined the other two girls in celebration, as she was declared in remission from mucoid spindle sarcoma.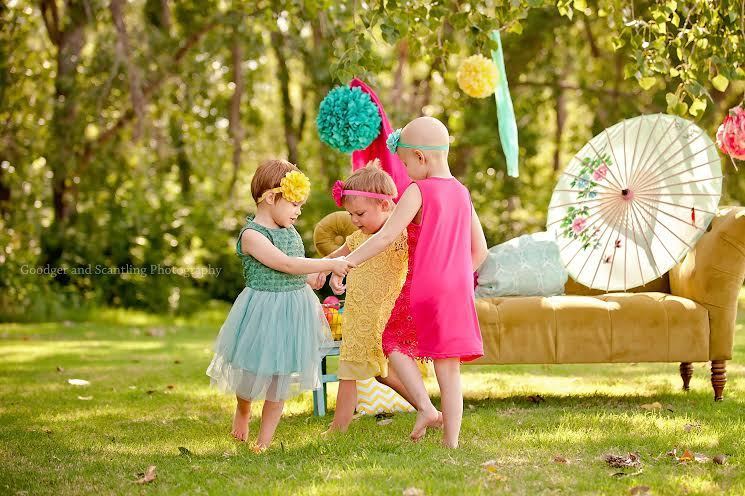 In the four months since the original image went viral, the photographers, the children and their families have become very close.
"We are all like old friends," Scantling told The Huffington Post via email. "And the girls absolutely love each other so this time it was very easy going. Though two of the girls were getting over being a little sick, they still had lots of giggles and smiles!"
Now, the girls, when not posing for photos, are busy being kids and enjoying their new status as minor celebrities.
"Rheann loves getting all the letters from around the world, but for the most part she just enjoys being a typical 6-year-old," Valerie Franklin, Rheann's mom, told Today.com. "She doesn't realize the impact that she has had on people."
PHOTO GALLERY
Three Girls From Viral Cancer Pic Do Cancer-Free Shoot
To purchase a print of the original image and help raise money for the girls' medical funds, visit this site. To see more of Christy Goodger and Lora Scantling's photography, visit the Once Upon A Memory Facebook page.
BEFORE YOU GO
PHOTO GALLERY
Childrens Books