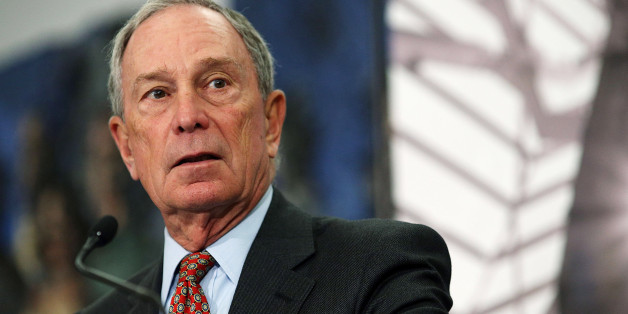 The current crisis of brutality and mental illness overwhelming Rikers Island, one of the country's most notoriously violent jail complexes, can be traced back to systematic policy failures and staff reductions seen under former New York City Mayor Michael Bloomberg (I), a new report claims.
The report, which is the latest in an ongoing New York Times series investigating the situation at Rikers, found that instances of brutality against inmates by correction officers swelled by 90 percent in Bloomberg's third and final term, which ended January 1.
A disturbing majority of inmates beaten at the jail suffer from mental illness. According to the Times, Bloomberg attempted to address problems surrounding the lack of treatment for the mentally ill with the creation of a task force in 2011, but sources said the panel never received full cooperation from high-ranking officials including former police commissioner Ray Kelly.
Budgetary cuts overseen by Bloomberg's administration were at one point so severe as to slash even bread and pepper provisions at the jail.
Together, cuts in staffing and an overall lack in prioritization experienced under Bloomberg's tenure are said to have fueled officer fatigue and severely exacerbated conditions at the jail.
"There was very little interest in expending political capital and financial capital on the jails," former corrections commissioner Martin F. Horn, who held the post during Bloomberg's first two terms, told the Times.
Earlier this month, federal officials released the findings of a Department of Justice investigation that detailed how a culture of routine violence, particularly against teenaged inmates, has surged at Rikers in recent years.
"The extremely high rates of violence and excessive use of solitary confinement for adolescent males uncovered by this investigation are inappropriate and unacceptable," Attorney General Eric Holder said in a statement.
The probe also found officers routinely strike inmates in the head, "often causing significant injuries," while bystanders are discouraged from reporting the abuses.
"Inmates see others being beaten and attacked and are afraid that they will face the same fate," the report stated. "Simply put, Rikers is a dangerous place for adolescents and a pervasive climate of fear exists."
Rikers has been under intense scrutiny following the deaths of several inmates, one of whom was a homeless veteran who reportedly "baked to death" in an overheated jail cell.
In the past, Bloomberg was criticized for a decision not to evacuate Rikers inmates during 2012's Superstorm Sandy, instead telling reporters "Don't worry about anyone getting out."
The former mayor held New York City's top post from 2002 to 2014.
BEFORE YOU GO
PHOTO GALLERY
27 Reasons Why U.S. Shouldn't Lead War On Drugs