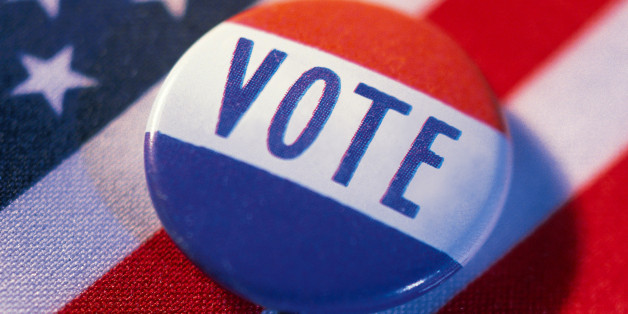 Pollster has a new home page. The Fox News poll finds support for the air strikes in Iraq. And we have a handy way to summarize the latest "SHOCK POLL" from the Drudge Report. This is HuffPollster for Wednesday, August 13, 2014.
HUFFPOLLSTER'S NEW DASHBOARD AND HOME PAGE IS LIVE - The site formerly known as Pollster.com joined the Huffington Post a little over four years ago. Over the years, we have upgraded much of what we do, including the statistical models and interactive graphics that render the charts.
Today, we've launched a new easier-to-search dashboard and home page for our charts and all things Pollster. It puts the charts front and center, with a search box that lets you find any of the 1,128 poll charts our historical archive, plus buttons that let you browse through categories including the 2014 races for Senate and governor. The new page also includes a listing of HuffPost Pollster's stories, and the listing of the most recent polls entered into our database (linked to source documents and more information about methodology). The new page features a "responsive design" that should be as easy to use on a mobile phone as on a computer monitor.
Today, typing "Pollster.com" into your browser takes you to the classic HuffPost Pollster page as it has existed for the last four years. Since the new design unifies easy navigation with charts, analysis and recent polls, however, we will update the the HuffPost menus and the Pollster.com URL in the next day or two to point to the new Pollster home page.
One extra piece of news for long time readers: We have restored the ability to leave comments on individual "recent polls" updates (via the new HuffPost system, which posts comments through Facebook; more details here). The Recent Polls listing now displays the latest count of comments.
The new Pollster page is the first of a series of upgrades we'll be rolling out over the next few weeks. Please let us know what you think, and stay tuned...[HuffPost]
AMERICANS APPROVE OF AIR STRIKES, BUT OBAMA'S FOREIGN POLICY RATINGS REMAIN LOW - Dana Blanton: "Voters are generally dissatisfied with how President Obama is handling the world's hot spots -- most give him a thumbs-down for the job he is doing on Iraq, Israel and Ukraine. At the same time, they approve of U.S. airstrikes he's ordered against ISIS militants in Iraq. That's according to a new Fox News national poll released Wednesday….Overall, 64 percent think it is likely there will be a new cold war with Russia. That's up from 54 percent who felt that way in August 2008, during the conflict between Russia and the Republic of Georgia...A majority disapproves of the job Obama is doing on Iraq overall (37 percent approve vs. 52 percent disapprove), yet most voters -- 65 percent -- approve of recent airstrikes he authorized against insurgents. Majorities of Democrats (59 percent), independents (68 percent) and Republicans (73 percent) approve of the action." [Fox]
'WHO CARES ABOUT 'COPYCAT POLLSTERS'? - Andrew Gelman, responding to an earlier FiveThirtyEight story on evidence pointing to "copycat pollsters" who rely on others' results: "[L]et's consider a thought experiment. I state very clearly that I'll interview N people and then I'll use Bayesian inference to combine the information from my survey and a forecast of the election based on economic conditions and recent polls. The only thing I don't reveal is N, but we all have trade secrets, right? It turns out that N=0. Here's my point. Am I 'cheating'? No. I'm doing the right thing. Indeed, if good polls are already out there, it would be a waste of people's time for me to survey them just to get one more damn poll….News organizations are supposed to check their sources, right? If someone calls you and says they saw XYZ, you don't just run the story, you check it, right? Same goes with polls. If the polling organization won't show you their raw data, don't treat them like they're actually reporting a survey." [WashPost]
JONATHAN CHAIT SAYS LIBERTARIAN STORY RELIED ON 'ADVOCACY POLLING' - Chait: "The premise underpinning Robert Draper's New York Times Magazine cover story on the 'Libertarian Moment' is that libertarians offer the cure for the Republican Party's political difficulties….[Draper quotes] Emily Ekins, a pollster for the Reason Foundation, who asserts, 'Unlike with previous generations, we're seeing a newer dimension emerge where they agree with Democrats on social issues, and on economic issues lean more to the right.'...In my story, I described Reason's polling as 'advocacy polling.'...Advocacy polling is an honorable profession with perfectly well-qualified polling professionals. I have no reason to doubt Ekins's credentials. Still, it is important to understand the job of an advocacy pollster. The most important fact about polling is that, since most people's political opinions are inconsistent and malleable, responses can vary wildly with even slight changes to the wording of a question, or even to the order of questions. Advocacy groups commission polls that, using what is often very neutral-sounding language, invariably produce results that present public opinion in a favorable light for their sponsor….The dead giveaway is that Reason's poll of millennials does not survey other age cohorts. There is nothing to compare the results against. Would the same questions yield even more conservative replies from older voters? Almost certainly. But such information would fatally undercut the purpose of the survey, which was to produce findings that would allow Reason and its libertarian allies to claim that young voters are social liberals but economic conservatives." New York magazine]
TOLEDO WATER CRISIS HAD VIRTUALLY NO EFFECT ON NATIONWIDE OPINIONS OF WATER SAFETY - HuffPollster: "[M]ost Americans are not worried about the safety of their water, according to a new HuffPost/YouGov poll. Seventy-three percent said the tap water in their area is safe to drink, a percentage virtually unchanged from a poll taken in the aftermath of the West Virginia crisis. Just 10 percent said they've been following the situation in Toledo very closely. Americans are also relatively unconcerned that their own water supplies could face contamination in the future. Just 36 percent said it's likely that a situation similar to what occurred in Toledo could happen in their area, while 42 percent said it's unlikely and 22 percent said they were unsure. Opinions were divided on the need for further regulation: 47 percent of Americans said the government should do more to regulate the safety of the public water supply. But 40 percent said current regulations are about right, and the remainder were undecided or favored less regulation." [HuffPost]
THE DRUDGE REPORT MAKES A SHOCKING DISCOVERY
-
SHOCK POLL: Palin would lose to Clinton http://t.co/kb5OF60ca3— DRUDGE REPORT (@DRUDGE_REPORT) August 13, 2014
ÑØ⊗ - From HuffPollster's guide to 2016 shorthand: "Ñ: 'No, [name of candidate] is not running/can't run/won't run, but what if [name of candidate] did/could/would run? Huh?! What then!?'….Ø: Yes, your suspicions are correct, Public Policy Polling is trolling you again….⊗: Please stop clicking on stories that mention Sarah Palin." [HuffPost]
HUFFPOLLSTER VIA EMAIL! - You can receive this daily update every weekday via email! Just click here, enter your email address, and and click "sign up." That's all there is to it (and you can unsubscribe anytime).
WEDNESDAY'S 'OUTLIERS' - Links to the best of news at the intersection of polling, politics and political data:
-Nate Silver explains why Hillary Clinton doesn't need to worry about a candidate running to her left. [538]
-Nate Cohn sees an unexpectedly tight Senate race in Kansas. [NYT]
-YouGov examines the differences between British, French and American opinion on the conflict in Gaza. [YouGov]
-Republicans are far more likely than others to be climate change deniers. [YouGov]
-Rasmussen finds Bruce Braley (D) and Joni Ernst (R) tied in Iowa. [Rasmussen]
-Gallup finds the government and immigration are top concerns for Americans. [Gallup]
-Philip Bump explains how the AP may have blown a call in a Wisconsin House primary. [WashPost]
-Jonathan Bernstein says unsuccessful tea party challenges still succeed at scaring incumbents. [Bloomberg]
-Robert Boatright looks at how the Republican civil war played out in this year's primaries. [WashPost]
-Drew Altman explains why opinions of the ACA are "stuck in neutral." [WSJ]
-Pew finds the birth rate among unmarried women is declining for the first time in decades. [Pew]
-Vindu Goel discusses the ethical debate surrounding online social science research. [NY Times]