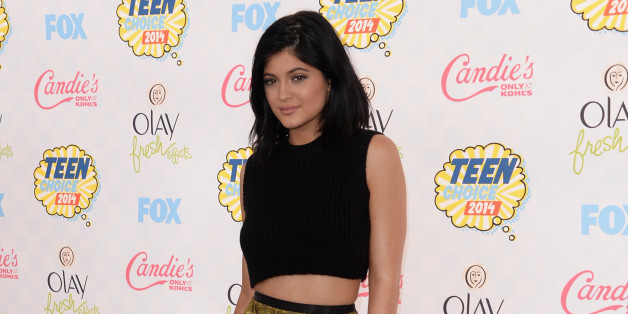 Out of all the ladies in Kardashian/Jenner clan, Kylie Jenner is certainly the most experimental when it comes to hairstyles. Whether she's dying her hair blue, green, blond or chopping it off, you can always count on the 17-year-old to switch it up with her locks.
This time, Jenner took it to a whole new level when she shaved the back of her head. The reality star posted an Instagram picture of the freshly buzzed cut on August 11:
Though it seems like a pretty bold move to buzz your head, we suspect that the rest of her locks cover up the freshly missing pieces. Jenner shared another photo the following day where the missing hair went totally unnoticed:
Looks like the perfect little streak of rebellion.
BEFORE YOU GO
PHOTO GALLERY
Kylie Jenner's Instagram Photos