TOP STORIES
MALIKI'S OUSTER IMMINENT "Prime Minister Nuri Kamal al-Maliki's defiant fight to retain power in Iraq appeared to collapse on Tuesday after his former backers in Iran, the military and his own party all signaled that he could no longer expect their support." The White House sent 130 more military advisers to help Yazidis escape from Mount Sinjar. [NYT]
GUNS SALES 'SPIKE' IN ST. LOUIS Local gun store owners reported an uptick in gun sales following the unrest after the shooting of unarmed teenager Michael Brown. Police shot and critically injured a suspect after a drive-by shooting that appears unrelated to the protests. The racial disparity in traffic stops in Ferguson is striking. Meanwhile, the police have refused to release the name of the officer who shot Michael Brown, citing fears for his safety. [Image via St. Louis Post-Dispatch]
BURIAL TRADITIONS SPREADING EBOLA "The harder phone calls that the Dead Body Management Team receives, and the more dangerous burials they perform, take place in the communities themselves. Here, they must walk a delicate line between allowing the family to perform goodbye rituals and safeguarding the living from infecting themselves. The washing, touching, and kissing of these bodies—typical in many West African burials—can be deadly. But prohibiting communities from properly honoring their dead ones—and thereby worsening their distrust in medical professionals—can be deadly, too." The latest tactic West African countries are using to limit the spread of the disease hasn't been seen in the last century. Survivors tell how their communities shun them. And here's what would happen in the U.S. if you woke up tomorrow with the deadly virus. [Daily Beast]
GAZA CEASEFIRE NEARS END The agreement is set to run out at 5 p.m. EST. "According to media reports, Egyptian brokers mediating indirect talks between the parties drafted a proposal with steps to ease, but not immediately lift, the blockade on the Gaza Strip in return for a more lasting ceasefire...The Israeli positions, as related to Hamas by Egyptian mediators, 'do not meet 5% of our demands,' an unnamed Hamas official told Israel Radio." [LA Times]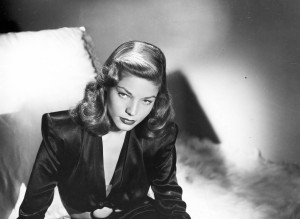 LAUREN BACALL HAS DIED The screen siren from Hollywood's golden age was 89. Known for her sultry "look" and marriage to star Humphrey Bogart, who was 25 years her senior, Bacall was "Hollywood royalty." Here are 15 of her most famous quotes, as well as footage from her wedding to Bogart.
RUSSIAN 'AID TRUCK' DISPUTE The nearly 280 trucks, which Russia claims contain aid for Ukraine, are fast-approaching the Ukrainian border. Kiev will not allow the trucks to enter Ukraine, ordering the supplies to be transferred to Red Cross vehicles. But according to the Red Cross, Russia has not coordinated the transfer of supplies. [WSJ]
WHITE FLAGS ON BROOKLYN BRIDGE A STUNT Two Berlin performance artists claim they switched out the flags flying atop the Brooklyn bridge for white flags in honor of the bridge's builder. The incident has been an embarrassment for NYPD, who had been unable to determine who swapped the flags in such an enormous security breach. Criminal charges are being considered. [Image, Story via NYT]
THE CLIPPERS HAVE A NEW OWNER Steve Ballmer, former Microsoft CEO, is now the official owner of the Los Angeles Clippers. "I am humbled and honored to be the new owner of the Los Angeles Clippers," Ballmer said. "Clipper fans are so amazing. They have remained fiercely loyal to our franchise through some extraordinary times." Shelly Sterling has been named "Clipper's Number One Fan for Life." [HuffPost]
WHAT'S BREWING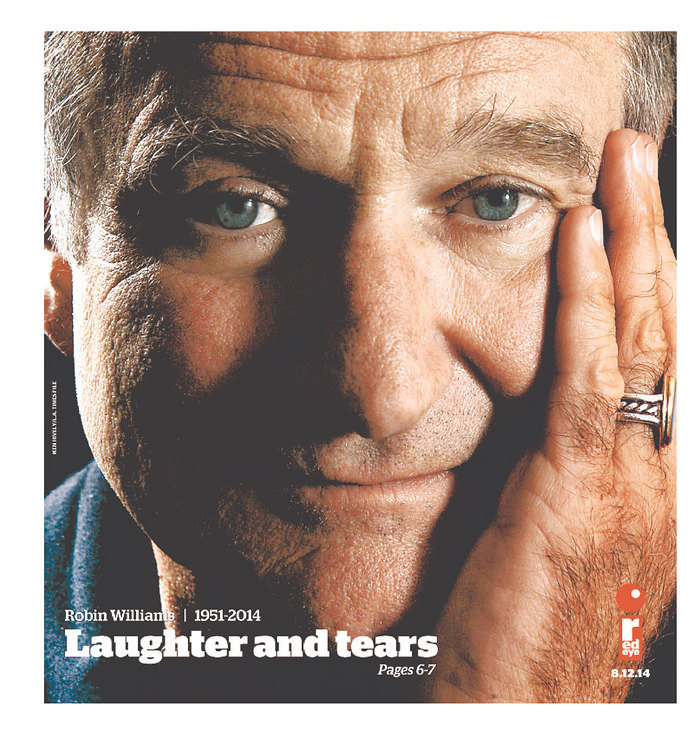 DETAILS EMERGE IN ROBIN WILLIAMS' DEATH "According to the preliminary result of the forensic investigation, Robin Williams' cause of death was asphyxiation by hanging, Lt. Keith Boyd of the Marin County Sheriff's Office said during a press conference on Aug. 12." Williams might have been in dire financial straits. According to the CDC, "the suicide rate among Americans 45 to 64 has jumped more than 30 percent in the last decade...Among white, upper-middle-aged men, the rate has jumped by more than 50 percent, according to the public data." [HuffPost]
MEET AUDREY HEPBURN'S GRANDDAUGHTER Spitting image. [Harper's Bazaar]
'GMA' VS 'THE TODAY SHOW' "There are booking wars, digital innovations and, of late, a flurry of anchor shuffles. With the pace of change on both programs accelerating, the result is a Coke vs. Pepsi-like battle for hearts and minds that won't reach the last drop any time soon. 'Never take for granted being No. 1,' says "GMA" co-anchor Robin Roberts. 'The sports person in me says that once you do that, you get yourself in trouble. … My mother always said, "When you strut, you stumble."" [Variety]
FLORIDA LOVES TO TORRENT Check out the most popular illegal movie and TV show downloads in your state. Oregon's tastes are rather questionable. [WaPo]
SWIMMING POOLS ARE DISGUSTING Turns out you really should shower before you get in the pool -- otherwise you're carrying in "natural oils, sweat, makeup and other personal care products, urine and, yep, fecal matter." [HuffPost]
GET MAD Turns out anger, fear, shyness, disgust, sadness, embarrassment, and self-delusion aren't ALL bad. [HuffPost]
ON THE BLOG
RALPH NADER: DEMOCRATIC PARTY SELF-DESTRUCTING "My message to Democrats is: Dump your corporate consultants. Just campaign for the necessities of the people. And publicize those Republican votes crisply, widely and repeatedly." [HuffPost]
WE THOUGHT YOU SHOULD KNOW
~ Meet the world's first baby panda triplets.
~ We're a fan of the Army's new workout gear. Get running.
~ Watch out for the toxic algae bloom larger than Rhode Island heading to the Florida coast.
~ You can now eat McDonald's on a grounded plane, which will totally make up for the fact you just consumed your weight in cholesterol.
~ Hello Father Time: this kid took a selfie every day for 7 years, and watching him age in front of your eyes is pretty crazy.
Got something to add? Send tips/quips/quotes/stories/photos/events/scoops to Lauren Weber (lauren.weber@huffingtonpost.com). Follow us on Twitter (@LaurenWeberHP). Does somebody keep forwarding you this newsletter? Get your own copy. It's free! Sign up here.