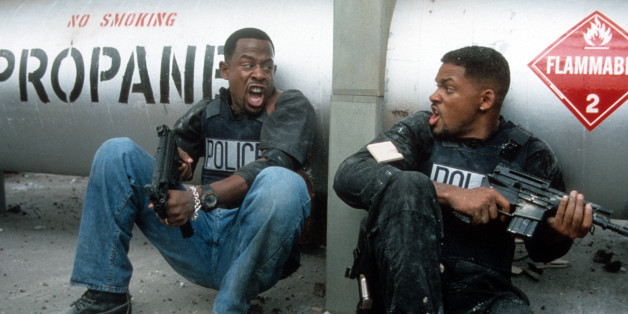 Martin Lawrence announced on Wednesday night that "Bad Boys 3" is happening. This is news for anyone who didn't remember that Sony, the studio behind the first two "Bad Boys" films, had hired David Guggenheim to write a script for "Bad Boys 3" in December of 2013.
"I just talked to Jerry Bruckheimer yesterday. He said it's real," Lawrence told Conan O'Brien during an appearance on "Conan." "They're working on the script. They're getting close. It all looks good."
This, of course, isn't the first time Lawrence has talked about "Bad Boys 3" or used "real" to describe its progress. Speaking to MTV in 2010, the actor said he discussed the sequel with director Michael Bay.
"It's real realistic," he said. "We've talked about 'Bad Boys 3.' [...] I met with Michael Bay, and he said he's onboard too -- so it's real."
The original "Bad Boys" starred Lawrence and Will Smith as mismatched partners and was released in in 1995. "Bad Boys II," a sequel that ends with the two stars basically invading Cuba, came out eight years later, in 2003. Both films were directed by Bay. The script for "Bad Boys 3" was first announced all the way back in 2009.
Watch Lawrence discuss "Bad Boys 3" in the video below. Expect another update in four years or so.
BEFORE YOU GO
PHOTO GALLERY
Celebrity News & Photos