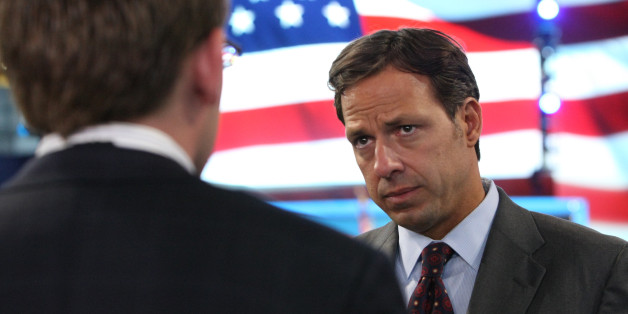 CNN's Jake Tapper had the perfect response when the spokesman for the Department of Justice claimed to speak up for press freedom on Wednesday night.
Brian Fallon tweeted in support of Huffington Post reporter Ryan J. Reilly, who was arrested Wednesday night for simply doing his job of covering the tensions in Ferguson, Missouri. Fallon called Reilly "gutsy" for his coverage of the protests and said the DOJ is "lucky" to have him.
The problem, as Tapper pointed out, is that Fallon is currently part of the administration threatening to jail another journalist, James Risen, for doing his job.
Risen has been ordered by the DOJ to testify against an alleged source who is believed to have given him classified information about the CIA for his 2006 book State of War. Risen, who has continued to fight for his privacy and press freedom, has said he would go to jail before revealing a confidential source.
As Tapper put it:
.@brianefallon how do you distinguish between the "gutsy" reporters and the one the administration is threatening to put in jail?

— Jake Tapper (@jaketapper) August 14, 2014