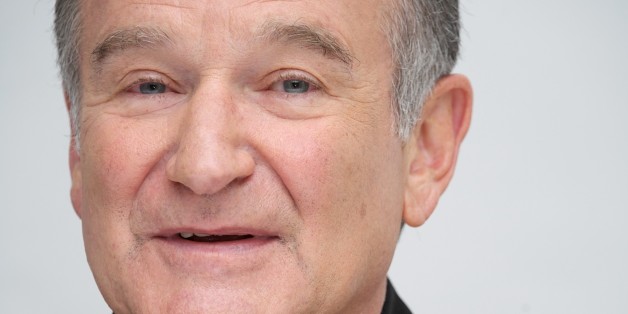 Alongside his public struggle with addiction and depression, Robin Williams was also much more privately dealing with early stages of Parkinson's disease, his wife Susan Schneider revealed in a statement.
"Robin's sobriety was intact and he was brave as he struggled with his own battles of depression, anxiety as well as early stages of Parkinson's Disease," the statement read, "which he was not yet ready to share publicly."
Parkinson's is a progressive disease of the nerve cells in the brain that leads to slowed movement, stiff muscles, tremors and other motor problems. As the nerve cells break down, they produce insufficient dopamine, a chemical in the brain crucial for movement, according to WebMD. At this time, the cause of Parkinson's is unknown and there is no cure, although treatment options can help manage the symptoms, according to the Parkinson's Disease Foundation (PDF).
Although it's unknown if Parkinson's played a role in Williams' depression, the mental side effects of Parkinson's can be just as debilitating. "For people with Parkinson's, depression is quite common and disabling," according to the PDF website. As many as 10 million people live with Parkinson's around the world, and up to 60 percent experience symptoms of depression. In fact, people with any chronic illness face a higher risk of depression, WebMD reported, and that risk climbs with "the severity of the illness and the level of life disruption it causes."
But other chronic conditions, including Parkinson's disease and multiple sclerosis, seem to cause changes that can directly lead to depression, . "[R]esearch suggests that the disease itself causes chemical changes in the brain that may lead to depression," according to the PDF.
In a 2008 study, researchers found that people with Parkinson's seem to have a higher than normal number of "reuptake pumps" for another essential brain chemical, serotonin, according to the National Institute of Mental Health (NIMH). Serotonin is intricately involved in mood disorders, and the added activity of these pumps leads to a reduced level of serotonin in the brain overall, one possible cause of symptoms of depression in people with Parkinson's. People with both Parkinson's and depression seem to have a harder time with symptoms of both diseases, according to the NIMH.
Depression in people with Parkinson's is typically treated with a combination of therapy and medication, although WebMD advises against treatment with certain depression drugs that could worsen Parkinson's symptoms.
In some instances, researchers have found that treating depression in people with Parkinson's rather than treating the motor symptoms themselves improved both quality of life and the same motor symptoms, according to the PDF. People with Parkinson's shouldn't wait to speak to their doctors about changes in their mood: "Depression can range from feelings of sadness and discouragement to extreme hopelessness," the PDF website states. "These feelings generally are different from the grief and frustration you may feel as a result of your diagnosis."
Need help? In the U.S., call 1-800-273-8255 for the National Suicide Prevention Lifeline.
BEFORE YOU GO
PHOTO GALLERY
7 Helpful Websites For Coping With Depression