Jo Pavey is 40 years old. She's been running professionally for almost half her life, but she's never won an international gold medal. That is, until now.
On Tuesday, Pavey, who's from the U.K., won the 10,000m race at the European Athletics Championships, becoming the oldest woman ever to clinch a gold medal at the competition. But not only did Pavey win, the tenacious mom of two did it with a thrilling performance. As she started her final lap, she whizzed past France's Clemence Calvin, who the BBC notes is 16 years Pavey's junior.
(Scroll to 1:10 in the video above to watch Pavey's magnificent finish.)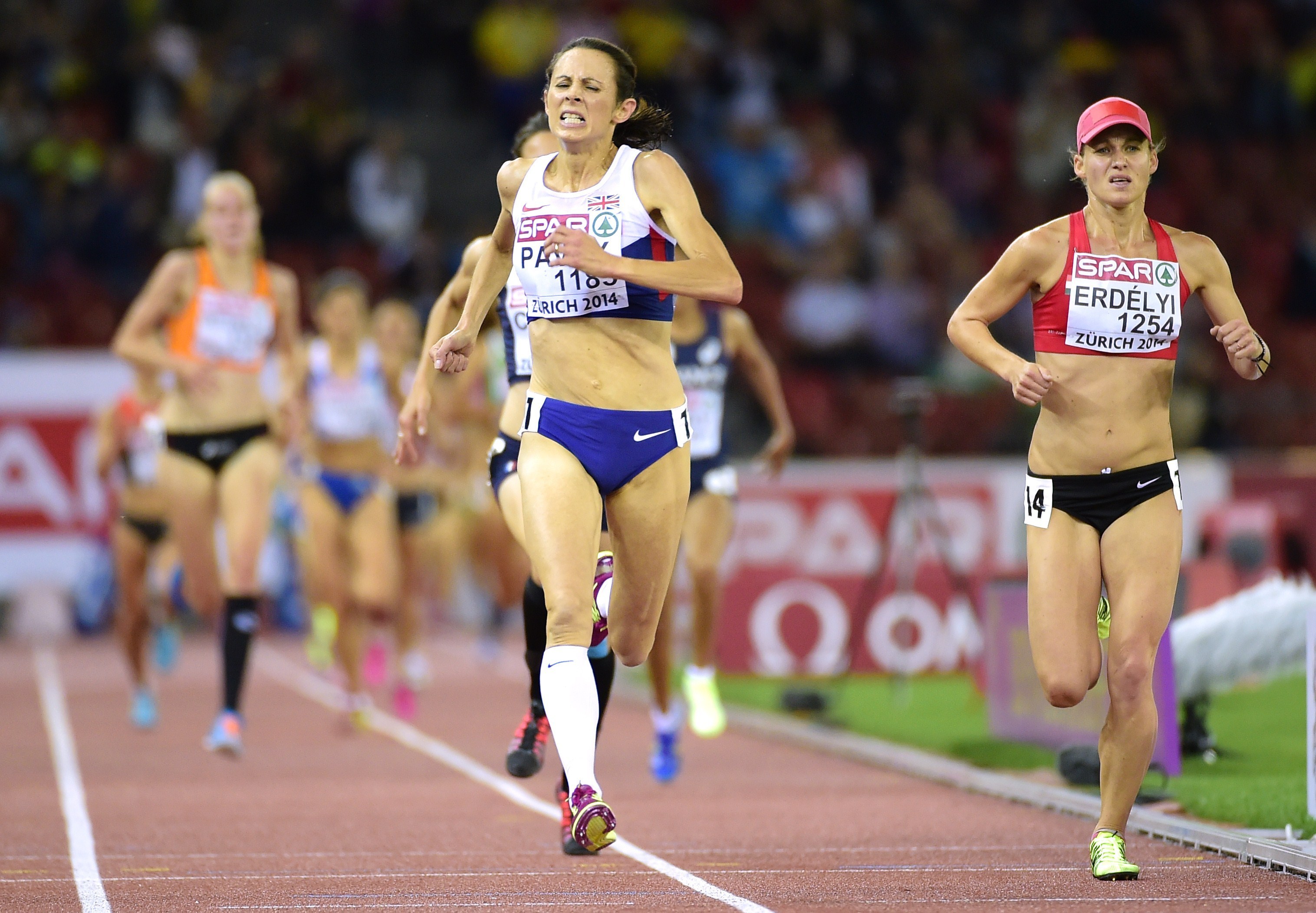 Great Britain's Jo Pavey (center) wins the Women's 10,000m final during the European Athletics Championships at the Letzigrund stadium in Zurich on Aug. 12, 2014.
"I've been trying for years to win this and never managed it. It seems funny to do it at the age of 40 now I'm a mother with two young children," Pavey said after her win, per The Guardian. "I'm so happy in my personal life. I train really hard but don't get stressed about it."
She also told the news outlet that her victorious performance at the European Championships, as well as her bronze-medal winning 5,000m run at the Commonwealth Games earlier this month, has invigorated her.
"I wasn't thinking of retiring but the last couple of weeks have given me hope that I will continue to [the 2016 Rio Olympics] and a couple of years after that," said Pavey, a four-time Olympian. "I'm definitely still enjoying it and I feel renewed and motivated."
Pavey, who gave birth to her second child just 11 months ago, will be competing again at the the European Championships on Saturday. This time, in the 5,000m race.
Pavey told reporters that her "legs are going to be sore" in the lead-up to her next run, per Race Results Weekly. But since she's competed in the 10,000m and the 5,000m races at the Olympic Games and other international competitions in the past, she says she'll be prepared.
Based on her talent, grit and can-do attitude, we'd happily put our money on Jo.