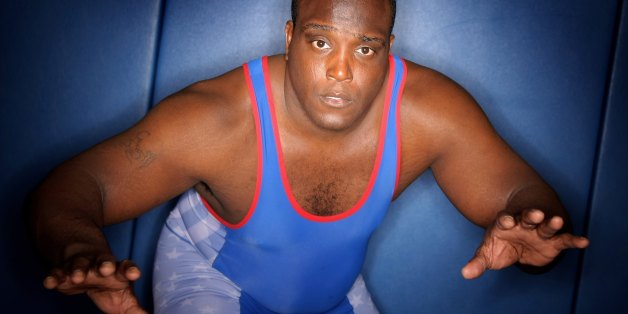 An Olympic wrestler was cited Thursday after allegedly stalking a deer through a Lexus dealership in Colorado Springs, Colorado, and then shooting the animal with a bow and arrow.
A police report identified 39 year-old Dremiel Byers, a competitor in both the 2008 and 2012 Olympic games, as the prime suspect, after concerned bystanders observed him hunting the deer and called authorities.
A Colorado Parks and Wildlife official told the Colorado Springs Gazette Byers was located in a nearby parking lot shortly after the call and was "given several hunting and wildlife violations," including one for hunting out of season.
Officials had to euthanize the animal, which had an arrow lodged in its hind end.
In addition to his wrestling career, 9News notes Byers is a sergeant first class in the U.S. Army.