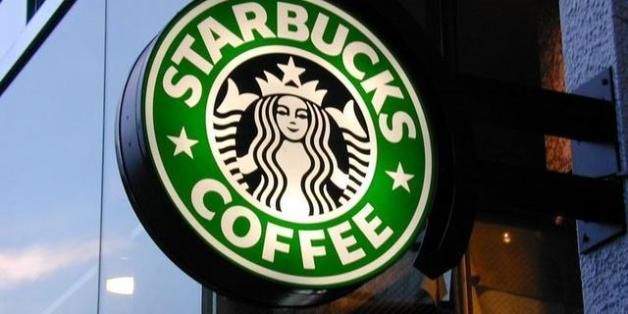 Fall is coming a little bit earlier this year. At least, according to Starbucks.
According to a Starbucks spokesperson, the coffeemaker is bringing back the popular hot drink later this month. The "official" return date for the Pumpkin Spice Latte is September 2, but certain customers will be able to gain early access as soon as August 25. No word on if the seasons will also be changing earlier, but we'll get our sweaters and scarves out of the closet just in case.
The official Twitter account for Pumpkin Spice Latte (affiliated with the Starbucks chain) announced its return by tweeting out information to its nearly 15,000 followers:
18 days until I'm back from vacay. Get ready to "fall" in love all over again. 😘 #seewhatididthere

— Pumpkin Spice Latte (@TheRealPSL) August 7, 2014
@sparhawk @Starbucks I'm back 8/25! Still on vacay 😎

— Pumpkin Spice Latte (@TheRealPSL) August 14, 2014
As Foodbeast pointed out, summer doesn't officially end until September 23, but we're sure the cult-like following around Pumpkin Spice Lattes won't mind the weather at all. Employees have been posting pics of the syrup on twitter, and Jimmy Fallon even announced the good news in his opening monologue last night.
Rumor has it that certain stores are already pouring the drinks, but for now we can simply confirm that the syrup has been sent to most Starbucks stores. In "colder" news, we've also heard that Starbucks is going to try out cold-brewed iced coffee this year, a first for the chain.
In the meantime, enjoy some of the greatest Pumpkin Spice Latte tweets we've rounded up this morning:
"Starbucks is bringing back its fall drink, the pumpkin spice latte, a month early..." http://t.co/5NNMttQ7SW pic.twitter.com/hQZ8HEkpgf

— Fallon Tonight (@FallonTonight) August 15, 2014
The awkward moment you realize you are way to excited for when @Starbucks starts serving Pumpkin Spice latte.

— Susan Alexander (@susankalexander) August 15, 2014
As if I didn't have enough problems in my life without the pumpkin spice latte coming back

— Mary Kobayashi (@MaryKoCo) August 13, 2014
Starbucks Branded Solutions Signature Espresso Fall shipments are arriving! #chkd #Sodexo pic.twitter.com/KdTN4icyyH

— Tom Woods (@TomWoods9) August 13, 2014
the weather is so pumpkin spice latte but I'm still in valencia orange refresher mode

— alora (@alora14o) August 14, 2014
It's coming...time for women to lose their minds and men to make public appearances in pajamas. The Pumpkin Spice Latte is a month early.

— @PxBest (@PxBest) August 15, 2014
@GameOverGreggy The PSL's arrival is imminent! BEYOND! pic.twitter.com/vN7OtzbVq7

— Dean Marchese (@thebeast_nj) August 13, 2014
Want to read more from HuffPost Taste? Follow us on Twitter, Facebook, Pinterest and Tumblr.
BEFORE YOU GO
PHOTO GALLERY
The Unhealthiest Hot Starbucks Drinks