Is anyone anything safe from the omnipotent desire to place a camera at arm's length from one's own face and click? The answer appears to be no.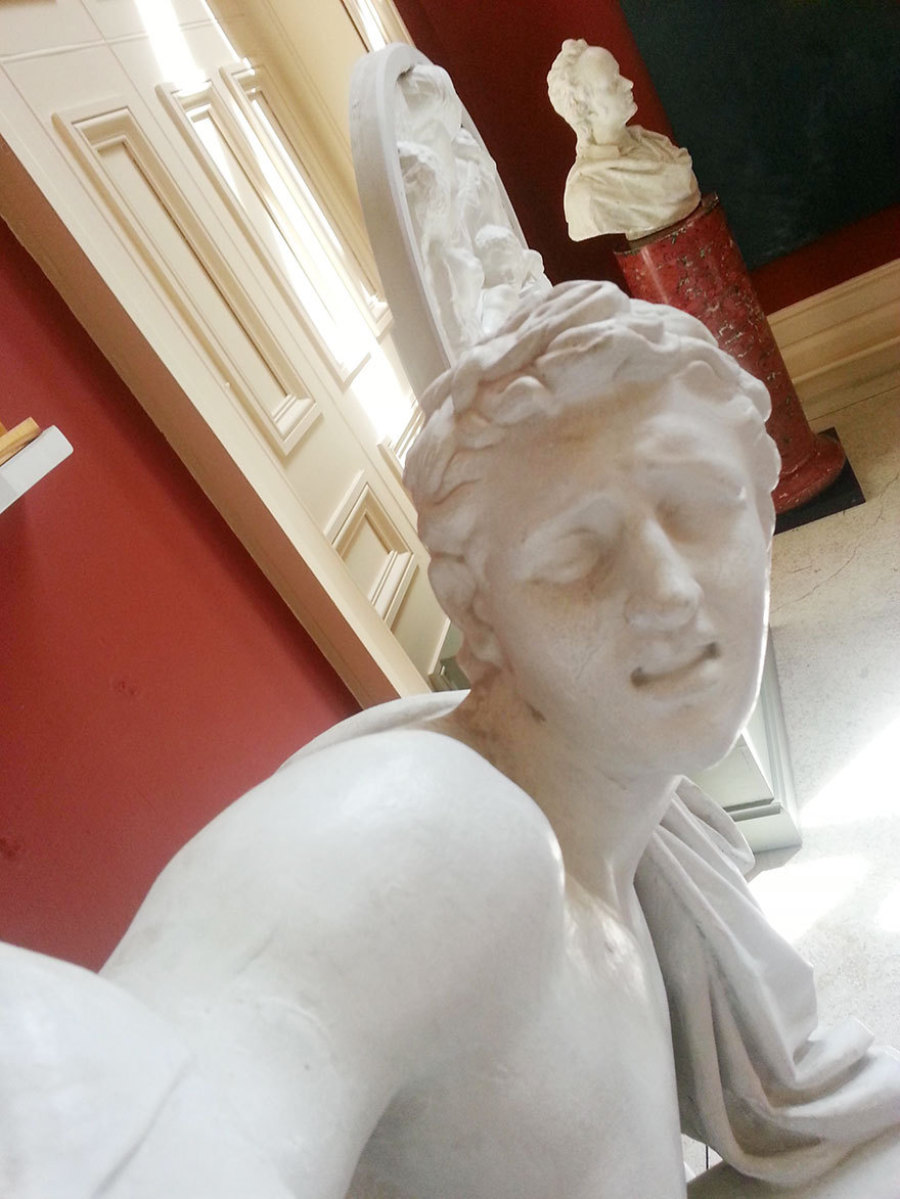 On a recent visit to Crawford Art Gallery, an evil genius of a Reddit user cleverly captured a series that makes Greco-Roman statues look like even they are snapping their own selfies, from their best angles no doubt.
Choosing sculptures with outstretched arms and placing the camera right beyond the hand, Redditor Jazus_ur_lookin_well yielded a top notch selfie resemblance. The meme is already being hailed as "the next great internet art trend," which means Beast Jesus can finally rest in peace.
The best/worst part of this burgeoning art trend is that almost anyone can do it. Just find a statue with an outstretched arm and will it to make its best pouty face. But as ArtNet so kindly reminded us: Please don't accidentally touch the centuries-old statues in an attempt to snap a faux selfie. That's embarrassing.
Take a look at the original #statueselfies below and let us know your thoughts in the comments.