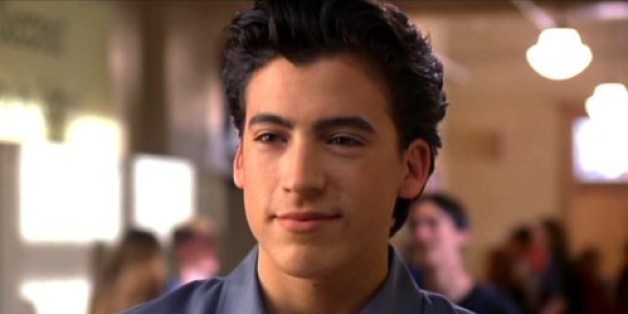 Some teen heartthrobs grow up to become Oscar winners, sex tape stars or philanthropists. Others found religions. Andrew Keegan, who starred in 1999's "10 Things I Hate About You," falls into the latter camp and has started a "spiritual movement" called Full Circle in Venice Beach, Vice reported in a recent profile.
Keegan started the church after he and two friends were attacked by alleged gang members in Venice Beach in 2011. That event, combined with the tsunami in Japan and "a series of odd events" led him on a new path. "I had a moment where I was looking at a street lamp and it exploded. That was a weird coincidence," he told Vice. "At a ceremony, a heart-shaped rose quartz crystal was on the altar, and synchronistically, this whole thing happened. It's a long story, but basically the crystal jumped off the altar and skipped on camera. That was weird." The church's mission is to "take war out of our story, which is essentially peace, but activated peace."
Full Circle's website claims it's a "Co-creative Collective, activating a next-level human experience." They hold meditation and yoga classes, concerts and political rallies. "We are artivists, thought-leaders, professionals and teachers…fulfilling our dreams of making a positive difference." Keegan is on the church's "Passion Team," and is described as a "serial entrepreneur," trying to make the world a better place.
According to Keegan, he named the movement Full Circle because time is indeed a flat circle. "Synchronicity. Time. That's what it's all about. Whatever, the past, some other time. It's a circle; in the center is now. That's what it's about."
After "10 Things I Hate About You," Keegan had other roles in TV shows and movies like "7th Heaven," "O" and "The Price Of War," but he'll probably always be known to us as Joey "Eat Me" Donner. Watch a promo for Full Circle below.
[via Vice]
BEFORE YOU GO
PHOTO GALLERY
Child Stars: From Mild To Wild