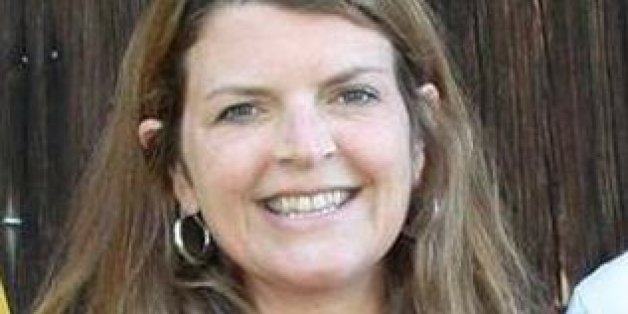 A weight loss doctor in Martinsburg, West Virginia, was canned after she repeatedly exposed herself at the office and forced a female co-worker to "motorboat" her surgically enlarged breasts.
According to a 31-page complaint released last month by the state's Board of Medicine, Dr. Tressie Montene Duffy, 44, is unqualified to continue practicing medicine for breaking a litany of medical and ethics laws and standards.
The report alleges that Duffy, the CEO and co-owner of West Virginia Weight and Wellness Inc. in Martinsburg, allegedly forced employees to fill out blank prescription slips for powerful painkillers and other drugs, when she was out of the office.
Employees also claim that after Duffy underwent breast augmentation surgery, she repeatedly showed off the new boobs to staff and patients at her clinic and reportedly rubbed them against staff. She also allegedly allowed drug salespeople to feel her breasts while staff and patients were present, Sunday World reports.
A woman identified in the report as Complainant R said Duffy "pulled Complainant R's head between her breasts and asked Complainant R to 'motorboat' her," the complaint states.
The Charleston Daily Mail, which broke the story, felt obliged to define "motorboating" to its readers:
According to the complaint, Duffy grabbed Complainant R by the back of her head and kissed her on the lips that same day. When the victim told Duffy to stop, the doctor allegedly said the Complainant R was being a "titty baby."

Complainant R said the alleged sexual abuse and Duffy throwing a chair at her led her to quit her job.

The complainant also alleges Duffy "engaged in a scheme with a drug salesperson to inflate sales in exchange for consideration from the salesperson, including paid parties and office staff."

This isn't the first time the West Virginia Board of Medicine has tried to revoke Duffy's license.

In 2009, she was charged with felony prescription fraud and conspiracy to commit prescription fraud, according to the New York Daily News.

Duffy's attorney, Lisa Lilly, told the Charleston Daily Mail that Duffy was familiar with the complaint and "denies any and all wrongdoing." She also said she was unaware of any criminal charges.

The board will meet on Nov. 17 for a three-day hearing to determine Duffy's future. It will decide whether to accept, reject or modify the report's findings.

Like Us On Facebook |
Follow Us On Twitter |
Contact The Author
BEFORE YOU GO
PHOTO GALLERY
Wild X-Rays And Medical Photos