Nothing quite compares to the power of a photograph to communicate the goings on in the world. Ranging from the serious to the silly, these photos offer peeks into what happened around the globe this week.
1. A girl plays with a dog as a perigee moon, also known as a supermoon, rises in Madrid on August 10, 2014. (AP Photo/Andres Kudacki)
2. A man with his dog walk past a mural depicting actor Robin Williams in downtown Belgrade, Serbia on August 13, 2014.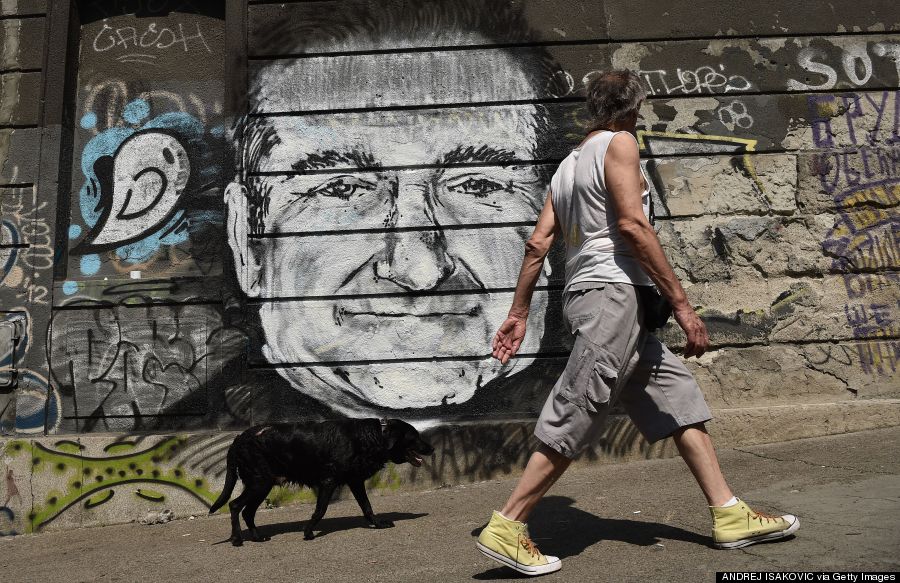 (ANDREJ ISAKOVIC/AFP/Getty Images)
3. Police force protesters out of the business district of Ferguson, Missouri on August 11, 2014, amid demonstrations over the fatal police shooting of an unarmed black teenager.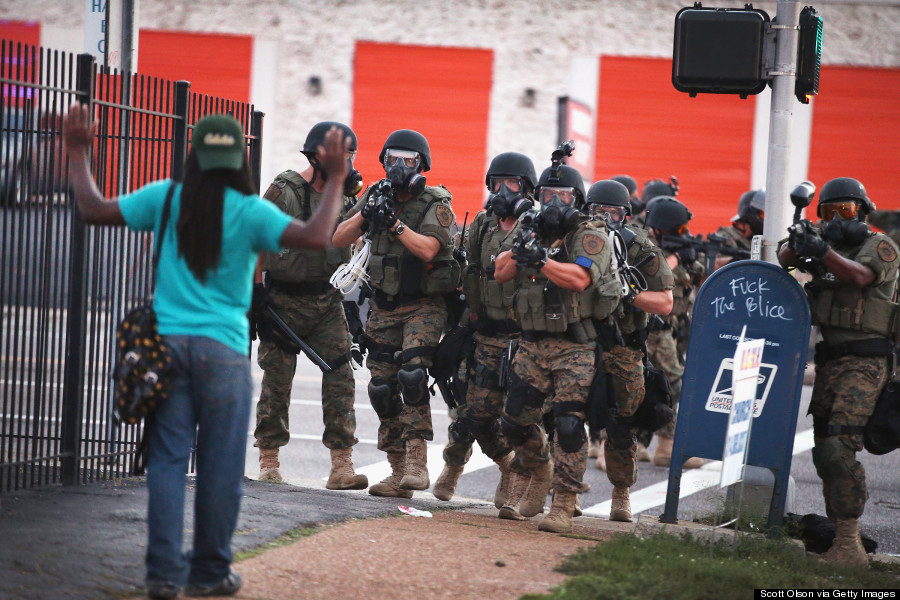 (Scott Olson/Getty Images)
4. On August 15, 2014, thousands of Muslims pray for the people of Gaza at the Istiqlal Mosque in Jakarta, Indonesia.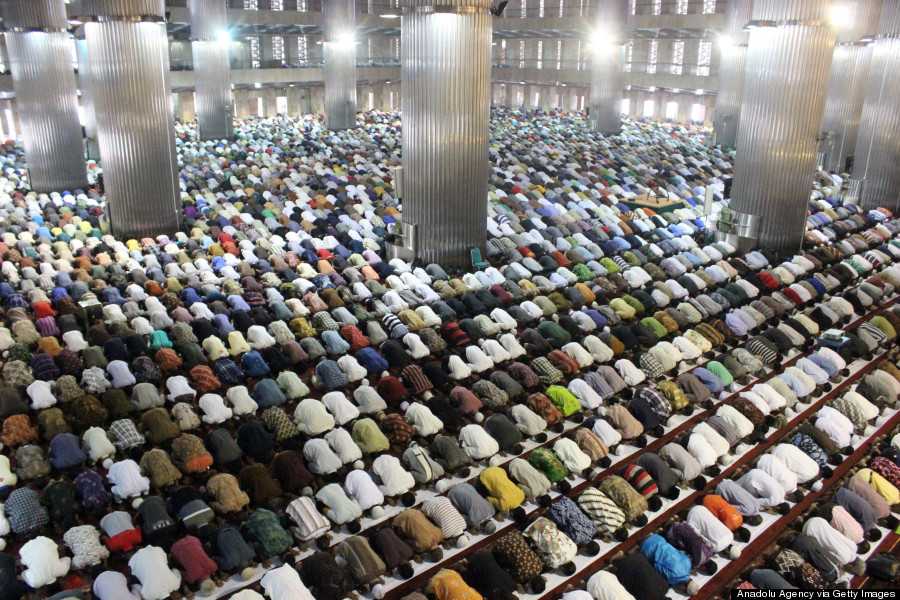 (Adem Salvarcioglu/Anadolu Agency/Getty Images)
5. Young Iraqi Yazidi refugees fill bottles with water at the Newroz camp in Hasaka province, northeastern Syria, on August 14, 2014, after fleeing the advance of Islamic State militants in Iraq.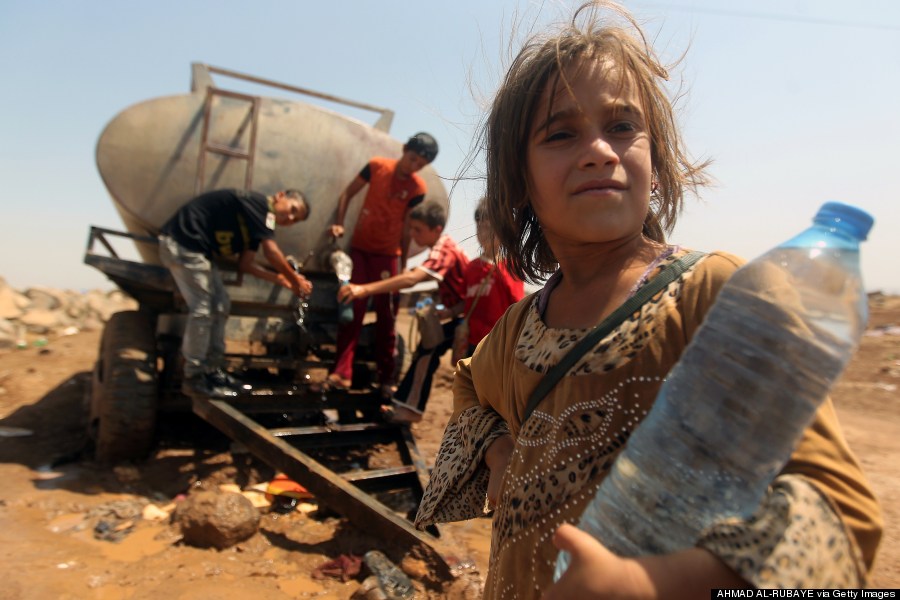 (AHMAD AL-RUBAYE/AFP/Getty Images)
6. India's Prime Minister Narendra Modi delivers a speech from the Red Fort monument to mark the country's 68th Independence Day in New Delhi on August 15, 2014.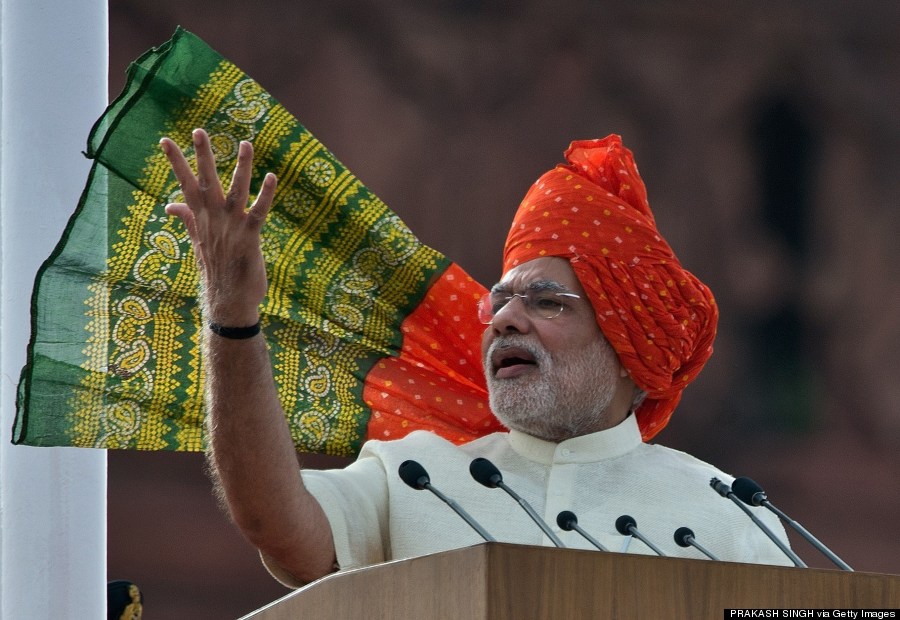 (PRAKASH SINGH/AFP/Getty Images)
7. Pope Francis meets with journalists aboard the papal flight to Seoul, South Korea, after being informed that Associated Press video journalist Simone Camilli died in Gaza on August 13, 2014 .
(AP Photo/Gregorio Borgia)
8. Supporters of Prime Minister Nouri al-Maliki chant slogans during a demonstration in Baghdad, Iraq on August 13, 2014. (AP Photo/Karim Kadim)
9. Two thirteen-week old white lion cubs play with their father, Yabu, on August 15, 2014 at the zoo in La Fleche, western France.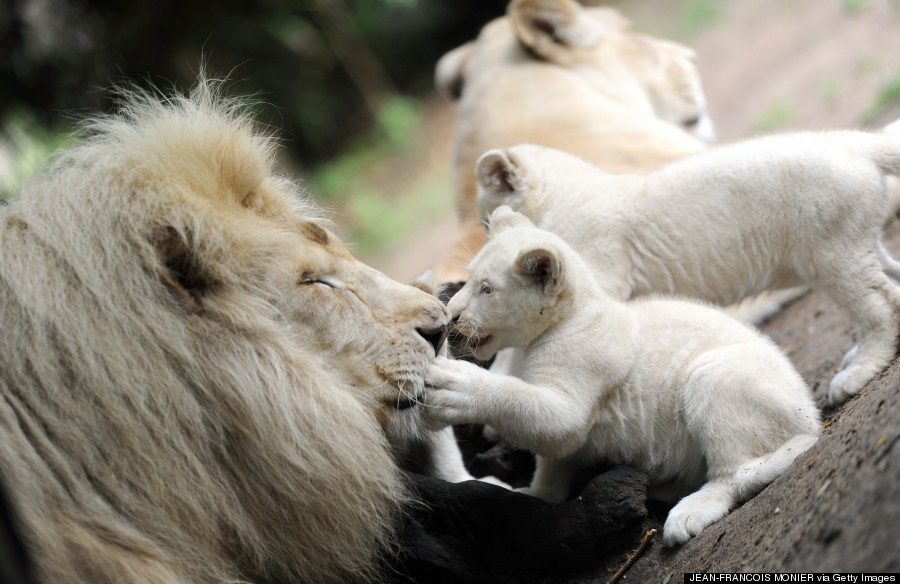 (JEAN-FRANCOIS MONIER/AFP/Getty Images)
10. On August 15, 2014, Ukrainian border guards check people suspected of crossing the border illegally in the small city of Novoazovsk in the Donetsk region.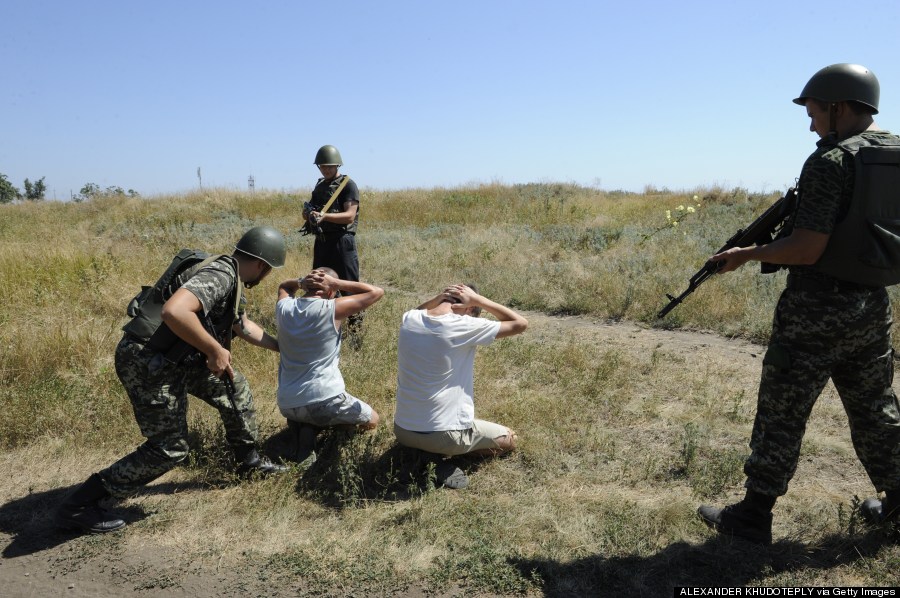 (ALEXANDER KHUDOTEPLY/AFP/Getty Images)