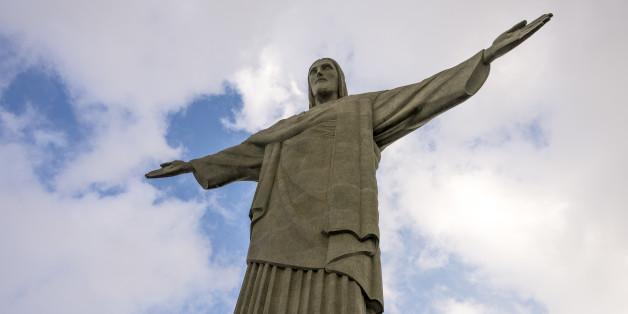 You might want to avoid this post if you're scared of heights.
It would take a lifetime to visit the world's most sacred and beautiful places in person, but these videos may be the next best thing. Filmed by drones, some allow you to peacefully soar over stunning landscapes and structures, while others feature death-defying, vertigo-inducing drops.
Take a birds-eye tour through the world's religious sites via drone here:
Strasbourg Cathedral
Strasbourg, France

Baha'i Gardens
Haifa, Israel

Durham Cathedral
Durham, United Kingdom

Tian Tan Buddha
Lantau Island, Hong Kong

The Flooded Belfry of St. Nicholas Church
Kalyazin, Russia

Notre Dame de la Garde
Marseille, France

Wat Phra That Doi Inthanon
Chiangmai, Thailand

La Sagrada Familia
Barcelona, Spain

Christ the Redeemer
Rio de Janeiro, Brazil

Hambye Abbey
Normandy, France

Crystal Mosque and Floating Mosque
Kuala Terengganu, Malaysia

Church of the Blessed Sacrament
Santiago, Chile

Sanctuary of Truth
Pattaya, Thailand

Jagannath Temple
Puri, India

Cristo en Monte Naranco
Oviedo, Spain

El Panecillo Madonna
Quito, Ecuador

Blue Mosque
Istanbul, Turkey

The Church of Jesus Christ of Latter-Day Saints
Washington, D.C.

Angkor Wat
Siem Reap, Cambodia

Stonehenge
Wiltshire, England

Vienne Cathedral
Vienne, France

BEFORE YOU GO
PHOTO GALLERY
Beautiful Stained Glass Windows