Home videos often contain irreplaceable memories. This soldier knew exactly how precious these tapes can be, so when some turned up inside a thrift store purchase of his, he was determined to return them to their rightful owner.
Sgt. 1st Class Joe Lynch of Clarksville, Indiana, recently set out to buy a video camera, so he could capture more footage of his children, according to WAVE 3 News. After heading into Goodwill, Lynch settled on an RCA model. But when he inspected his purchase at home, he found tapes in the camera case containing footage of important moments from the lives of an unknown family. The tapes included birthdays, holidays, and even a child meeting his newborn brother for the first time.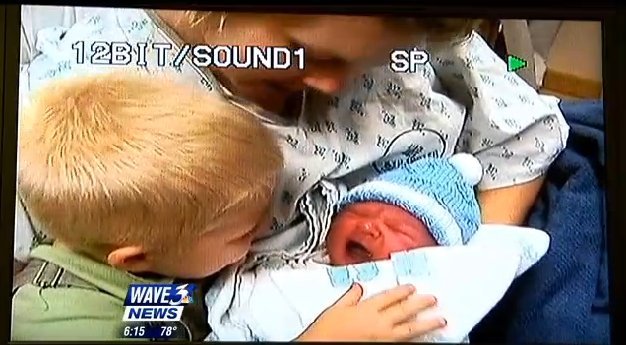 Lynch immediately took to Facebook in the hopes of finding the owner -- in just a matter of days, he was successful.
The original owner of the camera, Kit Applegate, saw the footage on TV after a local station aired the story and came forward to claim the tapes which belonged to his brother-in-law. Neither Applegate nor his brother-in-law were aware that the tapes were in the case.
"That is so awesome that this guy would go out of his way to try to find out who these people were," Applegate told WAVE 3.
Applegate also said his brother-in-law plans on meeting Lynch in person to thank him for his good deed.
This isn't the first time treasured memories have been returned to their owner in a lucky chain of events. Lindsay Scallan of Newnan, Georgia, lost her camera during a scuba diving trip in Hawaii in 2007. Douglas Chen, a China Airlines employee, found the camera with its memory card still in tact, when it washed up on shore in Taiwan last year. Chen had China Airlines contact their Honolulu staff, who launched a search for the camera's owner. One of Scallan's former classmate saw the news story and contacted her.
In another fortunate twist, John Noerr of Poultney, Vermont, and his son found a muddy camera while in the Adirondacks. The memory card still functioned, and Noerr, with the help of Google Maps, was able to track down the address of a house featured in one of the photos on the camera. Noerr contacted the resident of the house using information he searched from tax records. The resident happened to be the sister of the camera's owner, Michael Cormeau, who lost the camera three years prior to its discovery, after it slipped out of his hands while he was taking a picture on a bridge.
BEFORE YOU GO
PHOTO GALLERY
Milestones Through the Years