Denise Krawczyk Geschwender has been campaigning to lift the ban on pit bulls in Parma, Ohio. She has spoken at City Council meetings, written letters to elected officials and started online petitions; but none of it's worked. So about a month ago, she tried a less conventional tactic.
Donning a T-shirt that reads "Save A Pit Bull, Muzzle A Politician," Geschwender now marches alone outside the mayor's house.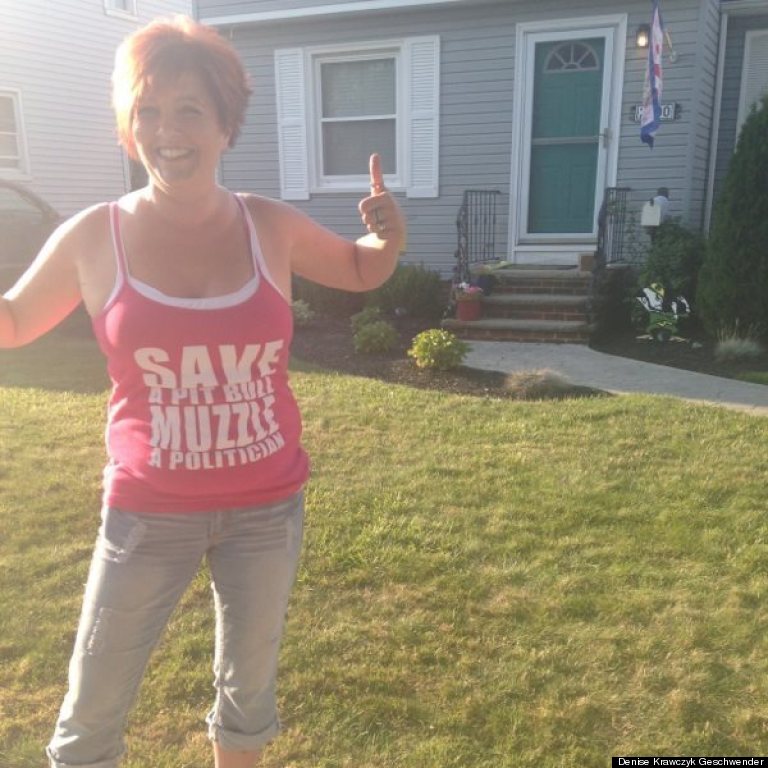 "I've walked past the mayor's house at least five times now with my shirt," she tells The Huffington Post. "I wear it all around the City of Parma. I get many folks in Parma who love my shirt."
Geschwender is a grandmother and paralegal who came to this issue after falling in love with a sweet pup at a shelter where she volunteers, only to learn she couldn't adopt the dog because of her city's breed-specific legislation, which bars residents from owning pit bulls as pets.
"Hampton was eventually adopted, from a non-Parma resident. Although I was happy about his adoption, I felt very discriminated against because I couldn't understand why I wasn't allowed to adopt him. I'm a responsible, law-abiding citizen, yet was being treated as if I was anything but," she says.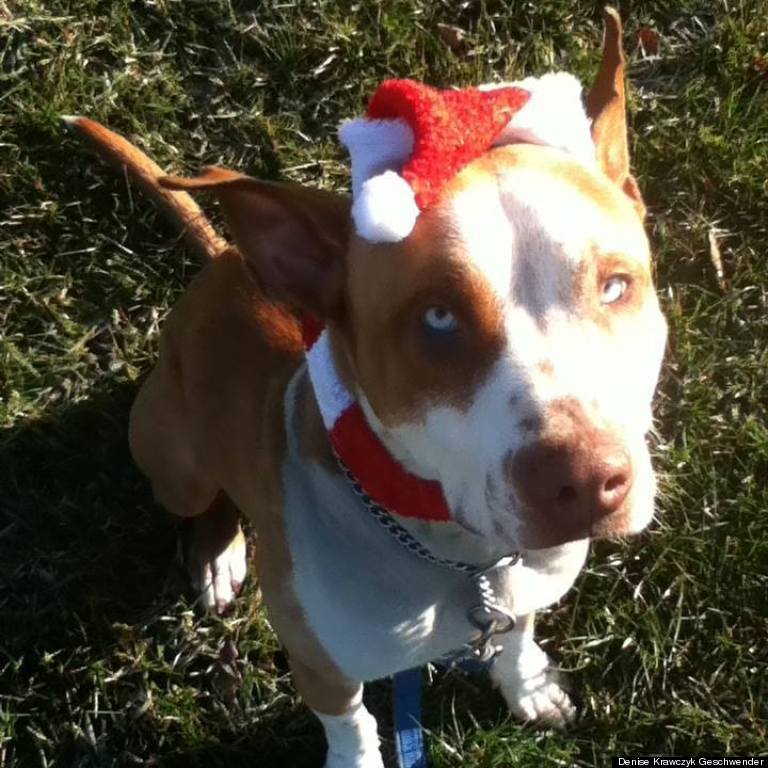 Hampton is the dog who inspired Geschwender's activism.
Parma Mayor Tim DeGeeter was previously unaware that Geschwender's T-shirt protest was even taking place, according to City of Parma spokesperson Jeannie Roberts, who tells HuffPost the mayor "has recommended no change in the ordinance to City Council, and no action has been taken."
Until that changes, Geschwender says she will continue speaking up at council meetings, rallying her fellow dog lovers, going door to door to change the minds of those who aren't currently on her side -- and wearing her favorite tee outside the home of a certain chief executive.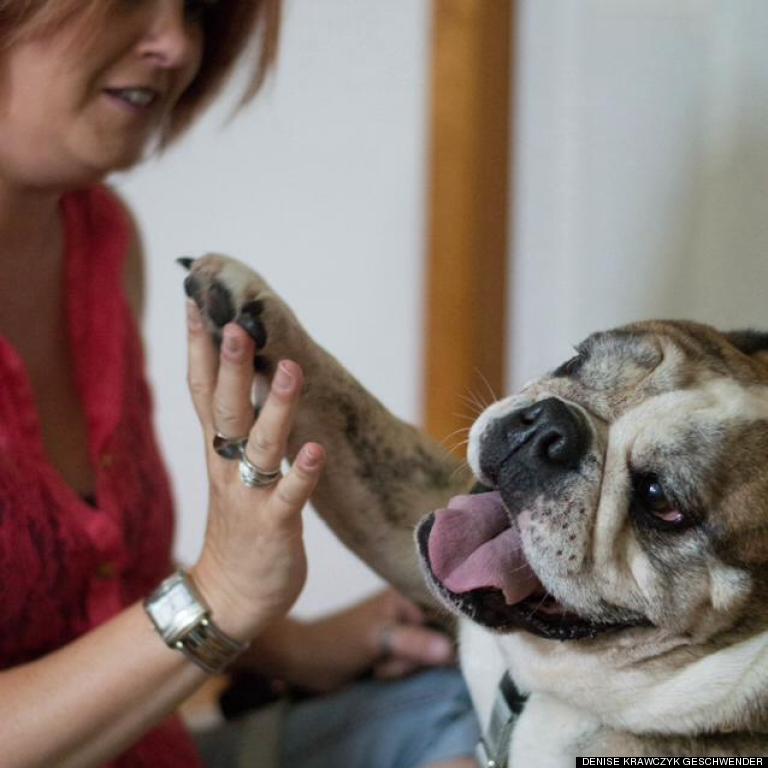 Geschwender's bulldog Montana also approves of her work on behalf of pit bulls. Photo credit: Nicole Turk of Ruff, Pet Photography
"Mayor DeGeeter is my neighbor. He only lives a few houses from me. Although I have yet to catch him outside while I walk past his house with my shirt on, I know it's only a matter of time," Geschwender says. "I'll never give up hope to have the ban lifted."
Get in touch at arin.greenwood@huffingtonpost.com if you've got an animal story to share!