TOP STORIES
NATIONAL GUARD HEADED TO FERGUSON MIssouri Governor Jay Nixon is sending the National Guard to Ferguson after the worst night of violence since the shooting of Michael Brown on August 9. "Police cleared Ferguson of protesters hours before a state-imposed curfew was set to take effect, throwing tear gas at individuals who were out in the streets over the death of Michael Brown... What had started out as a loud, party-like gathering -- with protesters honking horns, dancing and yelling -- quickly dissolved into chaos as the midnight curfew approached. Police, equipped with armored vehicles, shields and gas masks, fired tear gas down Ferguson's West Florissant Avenue. In a press conference early Monday morning, Missouri Highway Patrol Capt. Ron Johnson, who is now in charge of security in Ferguson, said officers were commanded to throw tear gas after members of the crowd began throwing molotov cocktails at the police." Preliminary autopsy results released Sunday show Brown was shot six times. In light of the unrest, the first day of school has been canceled in Ferguson. And these graphic photos capture the mayhem. [HuffPost]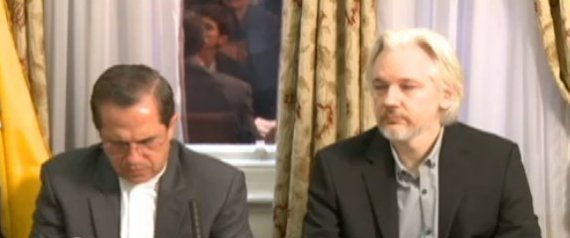 ASSANGE TO LEAVE ECUADORIAN EMBASSY Julian Assange, the founder of Wikileaks, declared he won't be staying in the Ecuadorian Embassy in London much longer. "I am leaving the embassy soon, but perhaps not for the reasons the Murdoch press are saying at the moment … As you can imagine, being detained in various ways in this country without charge for four years and in this embassy for two years which has no outside area, therefore no sunlight ... it is an environment in which any healthy person would find themselves soon enough with certain difficulties they would have to manage." [HuffPost]
EBOLA CONCERNS GROWING Kenya has closed its borders to travelers coming from countries affected by Ebola. Over the weekend, a crowd attacked a treatment center in Liberia, scattering Ebola patients after the mob stole supplies from the facility. Many of the mattresses and other materials they took were most likely infected. And in case you missed it this weekend, here's why the spread of Ebola is "worse than everyone thought."
UKRAINE ACCEPTS RUSSIAN AID After days of standoff over 280 Russian convoys that were allegedly filled with aid, Ukraine has agreed to accept the vehicles and their supplies. However, 40,000-plus Russian troops are still massed on the border. [HuffPost]
ISRAEL-HAMAS CEASEFIRE SET TO EXPIRE AT MIDNIGHT "There were no indications, however, that the two sides were close to a longer-term agreement in Egyptian-mediated talks in Cairo to end the third major military confrontation between Israel and Hamas since 2007. At the same time, both appear to have little appetite for a resumption of fighting, raising the prospect that the latest and costliest military confrontation between Israel and Hamas could well end with no accord and each side unilaterally declaring a truce." [WSJ]
KURDS MOVE TO SECURE MOSUL DAM "Seizing on the momentum of focused American airstrikes in recent days, Kurdish forces moved to retake the strategic Mosul Dam on Sunday night, in their most significant challenge yet to the Sunni militants' advance in northern Iraq...In the past two days, United States forces have conducted 30 airstrikes across Iraq, officials said, with many of them focused around the dam, which militants captured after routing the Kurdish forces 10 days ago." According to British officials, the Iraq campaign could last "weeks or months." [NYT]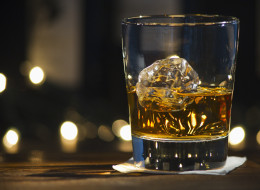 MAKER'S HAS HIT ITS MARK Forget the gin movement -- it's bourbon's time. Distillers are ramping up production in order to keep up with the increasing demand for the spirit, which take at least two years to age. [AP]
FSU NUMBER ONE IN AP POLL Surprise, surprise -- last year's national champs took the number one spot in AP's preseason poll. Here's why such polls don't matter, but we love 'em anyways. [AP]
WHAT'S BREWING
THE CREATIVE EMMYS WERE LAST NIGHT Yes, that's different than the regular ol' Emmys, which is next weekend. You should care because… because it's August, and nothing else is going on with TV. [Variety]
BEYONCE AND JAY Z SURE LOOK FINE... In the latest trailer for their "On the Run" tour. Said trailer also proves that Beyonce is overdue for a late night comedy bit where she sings mundane things in a breathy, slowed down voice. [HuffPo]
TWITTER'S MOMENT David Carr breaks down how the social media tool continues to drive news coverage in Ferguson. Meanwhile, Twitter users across the web aren't too happy about the microblogging service's latest change: Now, you can see content in your feed that users you follow have favorited instead of content exclusively from those you follow.
HOW TO GO FROM NAKED DANCER TO MOVIE STAR Meet Emily Ratajkowski, star of the music video absurdity that was "Blurred Lines," who will star in David Fincher's "Gone Girl" this fall. [Vanity Fair]
ALL WHITE KITCHENS LOOK PRETTY FANTASTIC Forget what you learned about white being a "boring" color for home decorating. Just don't drink red wine. Ever. [HuffPost]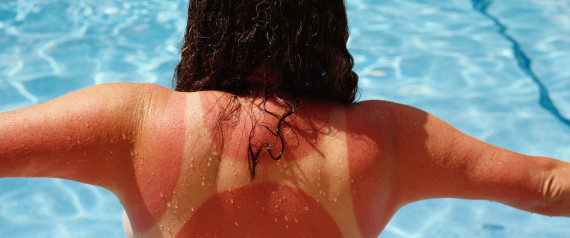 RED ALL OVER? Here's how to make your sunburn slightly less awful. [HuffPost]
DON'T EAT OUT Being a hermit actually improves your health, apparently. [HuffPost]
ON THE BLOG
'21 THINGS YOU ONLY KNOW IF YOU'VE WORKED IN RESTAURANTS' "Putting the lunatics in charge of the asylum is a fair description of restaurant management...Today's specials are either the freshest ingredients from the market handpicked for your dining pleasure, or, sh*t we have to use up today before it kills someone or develops sentience." [HuffPost]
HOW TO SURVIVE YOUR CHILD GOING TO COLLEGE "So your kid is going off to college and you're dreading it. Every time you walk past his or her room, all you can see are the bags from Target or Walmart filled with towels, extra long twin sheets, pillows, socks, a shower caddy and Ramen noodles...Embrace your kid by letting go. You'll see that college can be an incredible journey." [HuffPost]
WE THOUGHT YOU SHOULD KNOW
~ You too can smell like J. Crew thanks to its new perfume.
~ This browser tool, AdDetector, will highlight native advertising so it's absolutely, positively clear to you that The Atlantic's piece on Goldman creating jobs is an AD.
~ Volunteer firefighters are disappearing -- here's why.
~ Kevin Spacey finally got a chance to show off his incredible Bill Clinton impersonation skills.
~ We're still trying to process that Jennifer Lawrence and Chris Martin are dating...
Got something to add? Send tips/quips/quotes/stories/photos/events/scoops to Lauren Weber (lauren.weber@huffingtonpost.com). Follow us on Twitter (@LaurenWeberHP). Does somebody keep forwarding you this newsletter? Get your own copy. It's free! Sign up here.