Don Pardo, television and radio announcer best known as the voice of NBC's "Saturday Night Live," died on Monday, August 18 in Tucson, Ariz., his daughter and an NBC representative confirmed.
Cause of death has not been released at this time, according to The Hollywood Reporter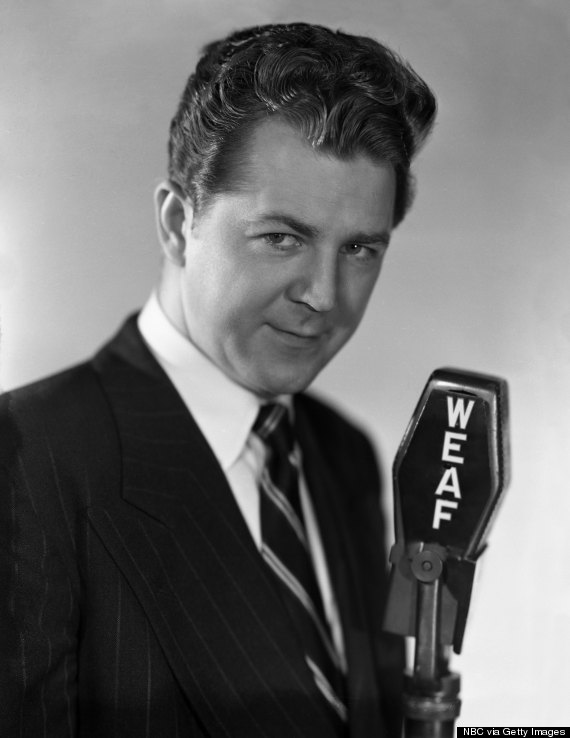 Announcer Don Pardo in 1945. (NBC/NBCU)
Pardo's long career in radio began in 1938, with a Rhode Island NBC affiliate. In 1944 he ended up with a job offer at NBC's main network while touring the New York headquarters.
He made the move to television as NBC experimented with the new medium, announcing for variety and game shows, including "The Price Is Right." When "The Price Is Right" left NBC, Pardo moved to another game show that would prove wildly successful, "Jeopardy!" As the original "Jeopardy!" came to an end, he was approached by Lorne Michaels for his new sketch comedy program, "Saturday Night Live." At that point, Pardo had been with the network for more than three decades; he would serve as the announcer for "SNL" for nearly 40 years.
Although Pardo officially retired from NBC in 2004, he would continue to announce the network's renowned sketch comedy show through its most recent season. In recent years, he had been recording episodes from his home in Tucson, according to the Associated Press.
Lorne Michaels once said, "I can't imagine the show without [Don]," and, "and as long as he's there, I stay young."
Former "SNL" cast member and host of "The Tonight Show" Jimmy Fallon said of Pardo, "Nothing is like the moment when Don Pardo says your name."
His authoritative voice helped him become one of the first announcers inducted into the Television Academy Hall Of Fame.
The Hollywood Reporter notes that his voice was one of the first to report that President John F. Kennedy had been shot , breaking into programming on on Nov. 22, 1963 to report, "President Kennedy was shot today just as his motorcade left downtown Dallas. Mrs. Kennedy jumped up and grabbed Mr. Kennedy. She cried, 'Oh, no.'"
Born Dominick Pardo on Feb. 22, 1918, in Westfield, Mass., his booming voice and affinity for entertaining came early in life, through public speaking and school theater. While he became best known for his announcing of "SNL," his career was diverse, ranging from war reporting to sports, news and advertising, the Associated Press reports.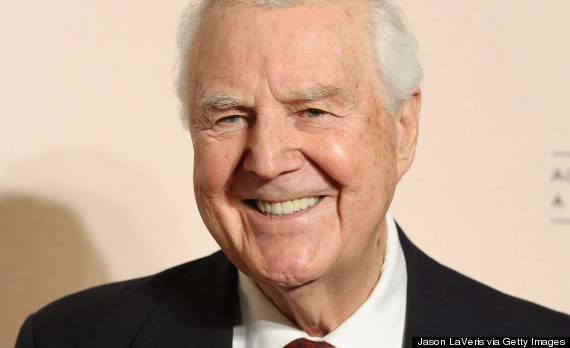 Don Pardo at the Academy of Televison's 19th annual Hall of Fame induction gala at Beverly Hills Hotel on January 20, 2010 in Beverly Hills, California. (Jason LaVeris/FilmMagic)
Pardo is survived by his daughters, Paula, Dona and Katherine, and sons, David and Michael, along with five grandchildren and three great-grandchildren, according to The New York Times.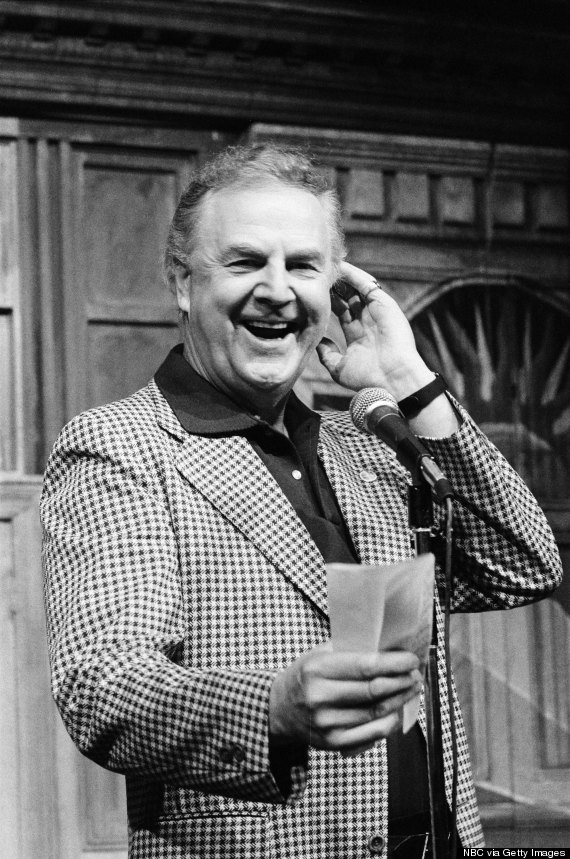 Announcer Don Pardo on the set of "Saturday Night Live," on September 25, 1982. (Al Levine/NBC/NBCU)
This is a developing story. Check back for updates.
BEFORE YOU GO
PHOTO GALLERY
Entertainers We've Lost In 2014