On Aug. 9, Ferguson, Missouri, police officer Darren Wilson fatally shot unarmed black teen Michael Brown at least six times, including twice in the head.
The shooting, followed by the Ferguson Police Department's refusal to release an incident report detailing the circumstances leading to Brown's death, has sparked ongoing unrest in an area long fraught with racial tension.
An aggressive response by Ferguson police, including the deployment of rubber bullets and tear gas on protesters, has also sparked a national debate over the increasing militarization of local law enforcement.
Americans nationwide have responded in solidarity, holding vigils and demonstrations in Brown's honor.
Here are a few ways you can help, even if you're not in Ferguson:
1. Donate to the Michael Brown Memorial Fund here. The fund, established by the parents of Michael Brown, will assist the family with legal, burial and travel costs as they investigate their son's killing.
2. Support the Missourians Organizing for Reform and Empowerment's Legal Defense Fund for Justice for Mike Brown.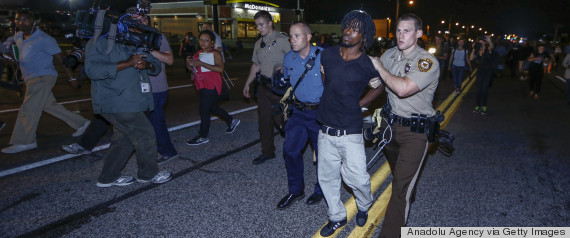 All contributions to this cause provide legal support for those arrested as part of the protests, primarily on bailing or bonding residents out of jail. The group's legal support program includes distributing information on legal resources, coordinating with pro bono lawyers and manning a jail support line.
"All people, regardless of their charges, have a right to legal representation. We know that currently public defenders are overworked," MORE, a St. Louis-based community group, stated in a press release. "According to the law, each person is innocent until proven otherwise; however, this is not how the system plays out on a day-to-day basis, particularly for communities of color. "
Go here to donate.
3. Support efforts requiring all state, county and local police to wear body cameras.
Amplified by the Ferguson Police Department's refusal to release an incident report on Brown's shooting, the department's failure to implement dashboard and body cameras has further outraged a community left without any specific details or footage of Wilson and Brown's interaction.
Despite receiving a grant from the Department of Justice to purchase the necessary equipment, Ferguson Police Chief Thomas Jackson claimed at a press conference last week that the department didn't have enough funding to implement the technology.
More than a thousand police agencies nationwide have established dash camera or body camera policies, and as a result, communities have seen greater police transparency and accountability.
In Rialto, California, where the entire police force has worn body-mounted cameras since 2012, complaints against officers fell by 88 percent in the first year of the program's implementation, according to The New York Times. Over the same period, use of force by officers also dropped significantly, by almost 60 percent.
Launched on Wednesday, a White House petition for a "Mike Brown Law" has already garnered more than the 100,000 signatures required to get a response from the White House.
"The law shall be made in an effort to not only detour police misconduct (i.e. brutality, profiling, abuse of power), but to ensure that all police are following procedure, and to remove all question, from normally questionable police encounters," the petition states. "As well, as help to hold all parties within a police investigation, accountable for their actions."
To sign the petition, go here.
4. Advocate for the removal of the Pentagon's "1033 Program."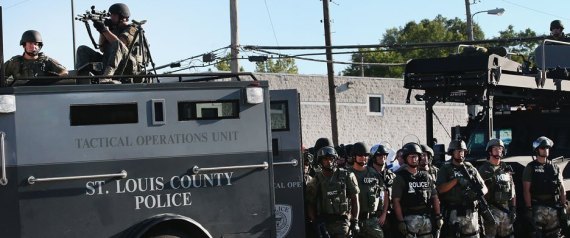 Created in 1997, the federal "1033 program" provides local police departments across the United States with billions of dollars' worth of surplus military weapons at no charge.
Because 1033 acquisitions are not public record, the excessively militarized state of law enforcement in the U.S. has also occurred with little to no oversight.
According to Newsweek, "the Defense Logistics Agency (DLA), which coordinates distribution of military surplus, refuses to reveal the names of agencies requesting 'tactical' items ... for security reasons." Those items include assault rifles and Mine-Resistant Ambush Protected vehicles.
Moreover, a yearlong investigation by the American Civil Liberties Union found that "of the more than 800 paramilitary raids that we studied, almost 80 percent were for ordinary law enforcement purposes like serving search warrants on people's homes."
A mere 7 percent were deployed for hostage, barricade or active shooter incidents.
Cue Ferguson, where police decked out in Marine-issue camouflage, Kevlar vests and automatic rifles have patrolled the city in vehicles outfitted for combat for the past week, discharging tear gas and rubber bullets at community protesters.
In response to the Ferguson Police Department's military tactics, a Care2 petition urging the Department of Defense to "dissolve the 1033 program and hold all police officers involved in brutality accountable" has already picked up more than 27,000 signatures.
"The Pentagon is encouraging local police forces to feel as if they are going into battle -- with a clear enemy and a shoot-to-kill mentality," the petition states. "This national militarization of police must be stopped immediately."
To sign the petition, go here.
Last week, Rep. Hank Johnson (D-Ga.) also announced plans to introduce legislation curbing the sale of surplus DOD weapons to local law enforcement.
5. Stop voting for defense industry-backed lawmakers who voted to continue the 1033 program.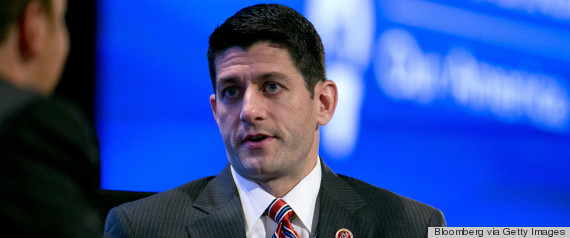 In June, 355 House lawmakers opposed legislation by Rep. Alan Grayson (D-Fla.) that aimed to block the transfer of military equipment to local law enforcement, thereby dissolving the 1033 program.
According to a new report by MapLight, a campaign finance research organization, lawmakers who voted against Grayson's amendment received 73 percent more money from the defense industry than representatives who voted to defund it.
Of the 59 representatives who received more than $100,000 from the defense industry from Jan. 1, 2011, to Dec. 31, 2013, only four voted in favor of Grayson's amendment. Lawmakers in the former category include GOP Reps. Darrell Issa (Calif.), Pete King (N.Y.), Paul Ryan (Wis.) and new House Majority Leader Kevin McCarthy (Calif.). Democrats Adam Schiff (Calif.), Brad Sherman (Calif.), Chris Van Hollen (Md.) and House Minority Leader Nancy Pelosi (Calif.) also voted against the amendment.
Rep. Richard Nugent (R-Fla.), who received $18,555 from the defense industry during the same time period, defended his vote to maintain the program in an interview with The Huffington Post last week.
"As a past sheriff, we utilized that equipment in a responsible way," Nugent said. "End of the day, you can always find misuses of any equipment that's given or utilized by law enforcement. It's the responsibility of those communities to keep that law enforcement agency in check. But to just outright ban the usage of that equipment would devastate local law enforcement agencies across the nation."
To view the votes by state, go here.

6. Demand accountability from federal and city officials.
Even if they're not your representatives, you can still show support for and voice your opinions to Ferguson's elected officials charged with helping to mediate the conflict. In the state legislature, Ferguson is primarily represented by state Sen. Maria Chappelle-Nadal (D) and state Rep. Courtney Curtis (D).
Chappelle-Nadal was tear-gassed Sunday while peacefully protesting Brown's death and has pushed back against the Ferguson police chief's cavalier attitude toward deploying tear gas against civilian protesters.
"He blew me off," she told The Huffington Post Wednesday, speaking of Jackson. "It was bullshit, and the thing is ... I don't tell people when I'm out with these kids, 'Hey, I'm your senator.' But I don't care about that, I care about these kids."
Curtis has also voiced support for safeguarding the public against police misconduct by requiring police officers to wear body cameras while on duty.
Human rights organizations such as Amnesty International and the ACLU have also criticized the Ferguson Police Department for resorting to "heavy-handed tactics."
"Under international law, officers responsible for abuses should be adequately disciplined, and, where warranted, prosecuted," Amnesty wrote in a petition addressed to Jackson.
To sign the Amnesty petition, go here. To support a similar effort by the ACLU, go here.
You can also contact the Ferguson Police Department, urging law enforcement leaders to release public information related to the shooting.
To contact Police Chief Thomas Jackson, call 314-524-5269 or email tjackson@fergusoncity.com.

7. Don't allow irrelevant narratives to deflect from the larger issue at hand. As Michael Brown's death unfolds in the media, numerous developments haphazardly released by the Ferguson Police Department have served to distract from the core issue behind the Ferguson protests: Another unarmed, black teenager has been gunned down by law enforcement with little to no explanation.
On Friday, the Ferguson police chief released a video allegedly depicting Brown in a strong-arm robbery at a convenience store, where police claim he stole a $48.99 box of Swisher Sweets cigars. Jackson later noted that the robbery was unrelated to Brown's death.
On Monday, The Washington Post reported that the St. Louis County medical examiner revealed that Brown had "marijuana in his system" when he died.
Throughout the ongoing unrest in Ferguson, some people have also focused on a minority of hostile protesters looting local stores as a justification for police brutality against a larger group of peaceful protesters with a more pressing mission: justice for Brown.
Regardless of whether an 18-year-old stole a pack of cigars or had marijuana in his system when he died, his life had value and the circumstances of his death deserve fair and complete examination. Black Americans have had to remind the rest of the nation this a few too many times.
8. Send condolences or a message of support to Brown's family here.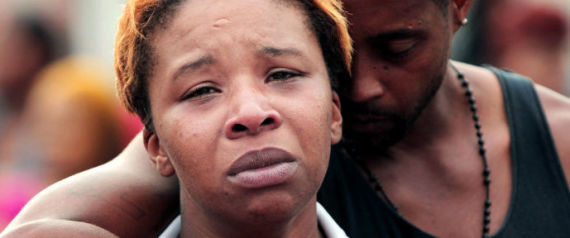 9. Diversify your media consumption.
The ongoing protests in Ferguson have unleashed a flurry of competing perspectives on issues ranging from police militarization to racial inequality.
With social media driving so much of the Ferguson narrative, it becomes even more important to actively seek coverage from a diverse range of political outlets to gain a deeper understanding of the historical, cultural and socio-economic factors at play in Ferguson.
A snippet from some different accounts of the unrest in Ferguson:
"The reason I go through such painstaking efforts when I deal with police is because I learned from my parents and through experience that you want that officer to feel as calm, comfortable and safe as possible. You don't want him on edge, nervous or agitated. Stay calm. Breathe. Don't get animated. Don't get loud. Don't be a smart-ass. Don't even move. Don't do anything."
-- T.J. Holmes, The Root
"I don't know what made me buy a plane ticket to St. Louis at 1:15 a.m. on Tuesday ... But perhaps it was just me. A black boy turned black man who finds it increasingly miraculous that I made it to 27. A black man with a black mother who was alive in the South for the final push of Jim Crow. And a black man with a black mother with black parents who would have done anything so that their children and grandchildren wouldn't have to live a life in fear of the dogs. And the hoses. And the bombs." -- Rembert Browne, Grantland
For insight into international coverage of the protests, read The Washington Post's "How the rest of the world sees Ferguson."
10. Recognize the widespread implications of white privilege, and invest yourself in racial equality.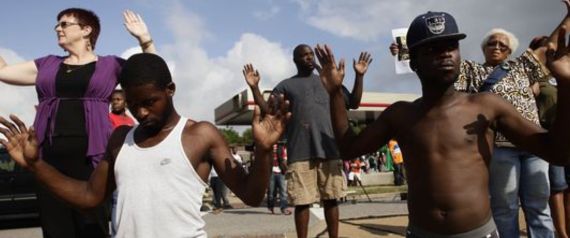 The Civil Rights Act may have become law 50 years ago, but America's fight against racial discrimination is far from over.
In a society where black people are more likely to be held back a grade in school or disproportionately arrested for drug-related crimes, the societal privileges afforded to whites become even more critical issues to recognize.
White privilege is being able to play with a toy gun in Walmart without making other shoppers uneasy and without being shot to death by police.
White privilege is being able to send your son to a convenience store without worrying that store employees will stalk him, afraid that he might steal something.
Or being able to carry loaded rifles into restaurants without fearing that a misconstrued move could end your life.
In an interview with The Huffington Post last week, the Rev. Tony Lee, an African-American pastor at Community of Hope AME Church in Prince George's County, urged white Americans to show solidarity with the African-American community:
We need to lock arms amidst all of this. If the police feel they are above the law with any one group, they will feel they are above the law with others. We need to learn from the civil rights movement. It wasn't just black folks, it was everybody, because it wasn't a black problem it was a moral issue. We are remembering 40 years after the Freedom Summer. That wasn't just black people risking their lives, it was a community that went down to Mississippi because they knew that when any group within the nation is marginalized then we can't be the nation we want to be.
BEFORE YOU GO