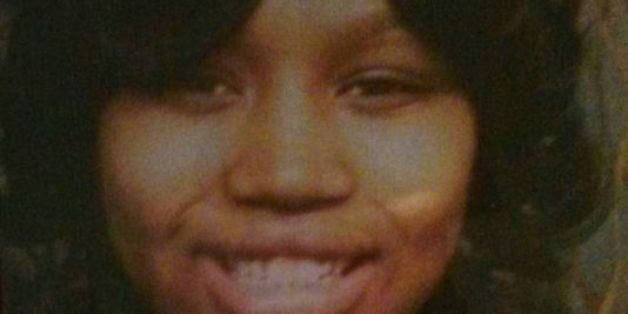 The family of Renisha McBride, the woman who was shot to death on a Detroit-area porch last year, is suing her convicted killer for $10 million.
Theodore Wafer, 55, shot McBride in the face through his locked screen door in Dearborn Heights, Mich. when she appeared on his porch around 4:30 a.m. on Nov. 2. He allegedly feared a break-in, though she was injured, intoxicated and unarmed, and did not call 911 until after shooting her. A jury convicted Wafer of second-degree murder and manslaughter in the 19-year-old's death earlier this month.
On Tuesday, attorney Gerald Thurswell filed the wrongful death civil lawsuit in Wayne County Circuit Court on behalf of McBride's estate and parents, Monica McBride and Walter Ray Simmons, citing counts of assault and battery, negligence, gross negligence, emotional distress and wrongful death.
"She was a beautiful young lady, you know. She had things going for her," Simmons said of his daughter the day Wafer was convicted. "And he took that; he took that away from us."
The case sparked national attention as civil rights activists connected McBride's case to other unarmed young people killed by white shooters. Like Trayvon Martin, the Florida teen who was shot to death by a self-appointed neighborhood watchman in 2012, McBride's case was a rallying point for those who see justice continually denied to black victims.
Wafer's conviction also preceded the shooting of unarmed 18-year-old Mike Brown, who was killed by police officer Darren Wilson in Ferguson, Missouri on Aug. 9. Days of protests have focused on police brutality and the danger of growing up black in America, and a candlelight vigil in Detroit last week mourned Brown, McBride and other black victims.
"For various reasons, these rights [of democracy, freedom and citizenship] have never been fully afforded to … black people," Julia Jordan-Zachery, director of Black Studies at Providence College, recently told The Huffington Post. "For some communities, this has been a longstanding issue in terms of how we value lives and which lives get celebrated, even mourned. ...If you can't value a life then it suggests that this life cannot be mourned because it just doesn't embody something that can be missed."

Wafer lived in a middle-income suburb and was an airport maintenance worker. He is scheduled to be sentenced Sept. 3 and faces a maximum of life in prison for the second-degree murder charge. The involuntary manslaughter charge carries a 15-year maximum and an additional charge for using a firearm while committing a felony comes with a mandatory two years penalty.
The first status conference for the lawsuit is scheduled for Nov. 18, MLive reports. Read the lawsuit here.
BEFORE YOU GO
PHOTO GALLERY
Ferguson Protest