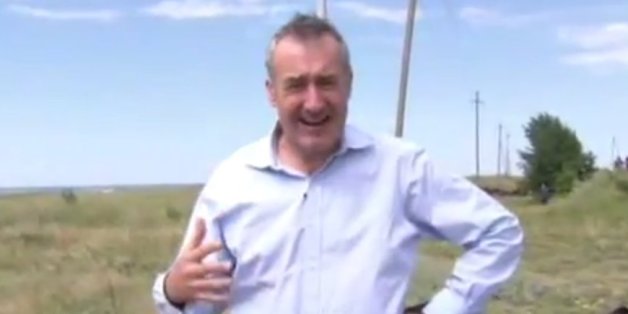 Sky News is now facing an investigation over its controversial report about the Malaysia Airlines crash in Ukraine last month.
The network sparked outcry from viewers earlier this year when one of its reporters rifled through a victim's belongings at the Malaysia Airlines Flight 17 crash site. Both the network and the reporter, Colin Brazier, apologized for crossing the line.
The segment prompted over 200 complaints from viewers to Ofcom, the agency which regulates media in the UK, nonetheless. The BBC reported Monday that the agency will investigate the incident. An Ofcom spokesperson told news outlets that given the complaints, "there are grounds to investigate under our rule on potentially offensive material."
Everyone aboard MH17 died when the plane crashed Ukraine last month. Brazier had been reporting live from the crash site, and bent down to pick up items from a victim's suitcase and show them to viewers at home. He stopped himself, saying, "We shouldn't really be doing this, I suppose," but not before viewers expressed their outrage on Twitter.
He later issued an emotional apology, admitting that he had made a "serious error in judgement".