TOP STORIES
VIOLENCE CONTINUES IN FERGUSON "Strict new protest rules and the presence of the National Guard in Ferguson didn't prevent fresh clashes with police on Monday night, the ninth night of unrest since unarmed black teenager Michael Brown was shot dead by a white police officer on Aug. 9." Two men were shot, two fires were started, and 31 people were arrested last night, including a 90-year-old Holocaust survivor. Attorney General Eric Holder is heading to St. Louis tomorrow to oversee the case. The first day of school has been postponed to next week for all schools in the Ferguson-Florissant district. And lawmakers are already evaluating the Pentagon program that has resulted in the dispersion of military gear to police precincts across the country. [HuffPost]
GAZA CEASEFIRE RESUMES FOR 24 HOURS "Israel and the Palestinian factions, including the Gaza Strip's ruling Hamas movement, were prolonging their cease-fire an extra 24 hours to pursue talks on a long-term truce and a broader deal for the conflict-ridden territory … Agreement on the truce, the 10th since the latest fighting between Hamas and Israel began on July 8, came just minutes before a five-day cease-fire was set to expire at midnight Monday, local time. In announcing the extension, there were no indications from the negotiators whether the wide gaps between the two sides in the talks had narrowed and what, if anything, an additional 24 hours would accomplish." [WSJ]
EBOLA DEATH TOLL HITS 1200 At least 2,240 people have been diagnosed with the deadly virus and over 1,229 have died, according to the World Health Organization. West African countries are running out of the funds necessary to fight the outbreak. And meet the man with one of the most dangerous jobs in Liberia. [Image via Buzzfeed]
MOSUL DAM SECURED "Iraqi and Kurdish ground troops overran Sunni militants and reclaimed Iraq's largest dam on Monday, President Obama said, as American warplanes unleashed a barrage of bombs in an expansion of the limited goals laid out by the president in authorizing the military campaign in Iraq … Administration officials repeatedly painted that second directive — the protection of Americans in Baghdad, 290 miles away — as the justification for the intense air campaign over Mosul Dam, seized two weeks ago by militants with the Islamic State in Iraq and Syria." In the meantime, more horror stories are emerging of ISIS's treatment of the Yazidi people, including reports of victims being buried alive. [NYT]
UNKNOWN AIR STRIKES IN TRIPOLI "Airstrikes launched by an unknown party targeting Islamist-led militias in Libya's capital killed six people Monday, authorities said, as the interim government vowed to investigate the strikes amid raging street battles." Meanwhile, the number of anti-aircraft missiles in the hands of Syrian rebels poses a serious threat to commercial aircraft. [AP]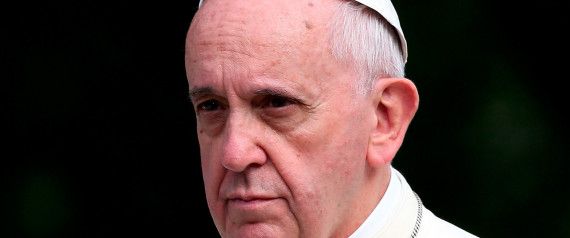 POPE: POSSIBLE JUST WAR IN IRAQ "In these cases, where there is an unjust aggression, I can only say that it is licit to stop the unjust aggressor," Pope Francis said. "I underscore the verb 'stop.' I'm not saying 'bomb' or 'make war,' just 'stop.' And the means that can be used to stop them must be evaluated." [AP]
DO CHINESE HACKERS HAVE YOUR MEDICAL INFO? "Chinese hackers have stolen medical records for 4.5 million patients, according to a regulatory filing from Community Health Systems, a publicly-traded company that runs 206 hospitals in 29 states. The stolen data includes records for patients of who have seen doctors affiliated with the company in the past five years." [WaPo]
MODERN DAY ROBIN HOOD? "Heavily armed gunmen stole thousands of pounds in an attack on a convoy of diplomatic vehicles belonging to a Saudi prince in the north of Paris on Sunday evening, French police have reported...Police said no shots were fired and nobody in the convoy was injured. 'It's an unusual robbery. Clearly [the robbers] were informed, but it's still quite a rare type of attack,' a police source told Le Monde." [The Guardian]
STRIPPING MINOR LEAGUE MANAGER Minor League Manager Joe Mikulik is running out of ways to vigorously protest calls, so obviously he turned to stripping. [ESPN]
WHAT'S BREWING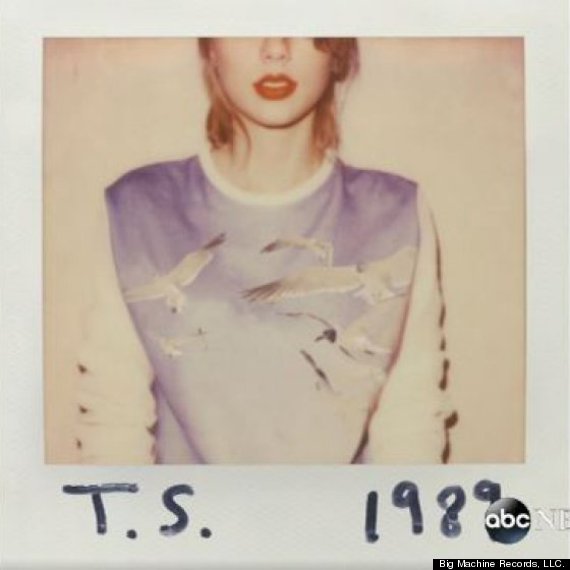 T SWIFT DROPS NEW SINGLE And further solidified her transformation to pop princess with the catchy "Shake It Off." She also announced her new album, 1989, will be released October 27. [HuffPost]
DID PIRACY KILL 'THE EXPENDABLES 3' "A 2011 report by Carnegie Mellon researchers found that when a film leaks before its debut, box office revenues can drop by 19.2 percent. 'We don't know what ["The Expendables 3"] would have done were it not pirated, but this looks exactly like what we were talking about in the paper — it was a high quality leak, before a movie opened, that attracted fans who would have paid to see and now don't have to.' said Michael D. Smith, a professor of information technology and marketing at Carnegie Mellon University's Heinz College school of public policy." [Variety]
U2 ALBUM NEXT MONTH? A U2 spokesperson clarified that an album release will happen in 2014, and rumors are swirling it could be as early as next month. [Story, Image via Rolling Stone]
ARIANNA HUFFINGTON: ENDING THE STIGMA AROUND MENTAL ILLNESS "The first response most of us have to news of a suicide is: Why? And certainly the tragic death of Robin Williams was no exception. ... So while of course each instance of suicide is different, and while the reasons that people choose to take their own life are complex and individual, as we ask 'why' about Robin Williams, we should also broaden the question. Why tens of thousands of people? What is happening that so many people make this irrevocable choice? What are we missing in our culture? How can we open up the conversation on this issue to make other choices seem more realistic and appealing?" [HuffPost]
GOOGLE KNOWS WHERE YOU'VE BEEN Google maps is tracking where you've been with your phone. Check out your location over the last few days, and here's how to stop the creepy monitoring. [Vox]
AMERICA'S LOVE AFFAIR WITH OJ AT END? "U.S. orange-juice sales fell to the lowest level on record as the former star of the American breakfast table continues to fall out of favor with consumers … Demand for orange juice has been slipping for years, as newer entrants in the beverage aisle, including more-exotic fruit juices, such as pomegranate, energy drinks and ready-to-drink coffee, have grabbed a greater share of the market, analysts and traders say." [Story, Image via WSJ]
ON THE BLOG
DAN RATHER: A NATION'S 'FAULT LINES' "As I watched with a sickening sense of deja vu the images coming out of Ferguson, Missouri this week, I couldn't help but come to this conclusion: we have allowed a pernicious historical revisionism to undermine the legacy of the civil rights movement…. This nation has perilous fault lines between its citizens. Race is part of the story, but so too are questions of economic and social justice. Dr. King saw these divisions and worried about them. We must as well, if we care, really care, about what is to become of our country." [HuffPost]
AMAL ALAMUDDIN: EGYPT'S SHOW TRIAL "Sentencing a political opponent to death after a show trial is no different to taking him out on the street and shooting him. In fact, it is worse because using the court system as a tool of state repression makes a mockery of the rule of law." [HuffPost]
WE THOUGHT YOU SHOULD KNOW
~ Forget watches as wearables -- this ring will notify you of important texts, emails, and calls.
~ Here's how to gif any YouTube video -- yes, we just upgraded your office email skills by a lot.
~ The latest scandal from the Spanish royals makes Camillagate look mild.
~ Deep fried tequila shots exist.
~ J. K. Rowling released a new story detailing Harry Potter's world.
~ You too can design Stevie Nicks' new concert shawl.
~ Here's a tip: faking your death to get out of your own wedding is not going to work out.
Got something to add? Send tips/quips/quotes/stories/photos/events/scoops to Lauren Weber (lauren.weber@huffingtonpost.com). Follow us on Twitter (@LaurenWeberHP). Does somebody keep forwarding you this newsletter? Get your own copy. It's free! Sign up here.