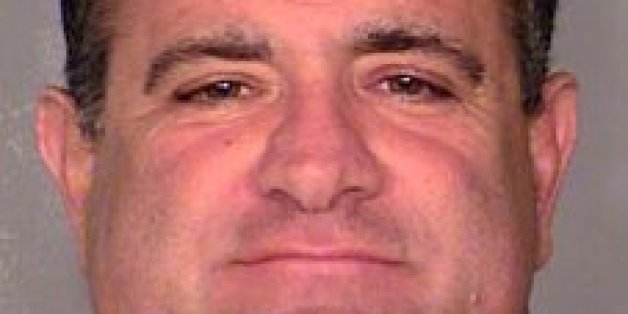 A Southern California police officer has been charged with soliciting a prostitute after being caught in a sting involving an undercover cop in a Las Vegas casino.
Vahak Mardikian, 48, of the Glendale Police Department, was arrested Aug. 8, after allegedly spending an hour chatting up a woman posing as a prostitute in the Flamingo Casino.
When the suspect asked the undercover officer if she was a cop, she said no, according to the Las Vegas Review-Journal.
Mardikian said he wasn't an officer either.
According to the arrest report, Mardikian and the undercover officer made plans to go to the woman's apartment for anal sex in exchange for $250 and gas money.
The two agreed to meet separately at the woman's car in a parking garage to avoid suspicion, Fox5Vegas.com reports.
Shortly after the suspect gave the undercover officer money for gas, he was arrested by nearby undercover detectives, police said.
Mardikian was booked at the Clark County Detention Center on one count of soliciting prostitution, the Las Vegas Sun reports.
This isn't Mardikian's first bout with controversy.
He was demoted within the Glendale Police Dept. in 2012 for allegedly pressuring and harassing other officers, but was reinstated to his rank in 2013, according to the Glendale News-Press.
Like Us On Facebook |

Follow Us On Twitter |

Contact The Author
BEFORE YOU GO