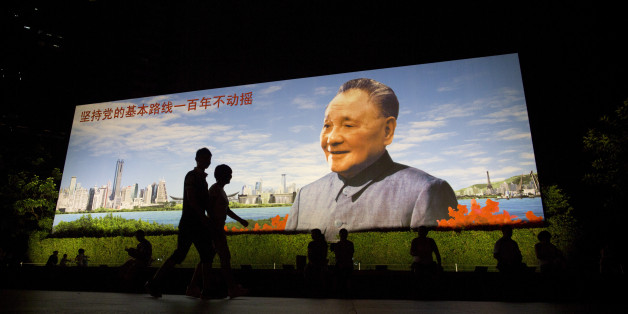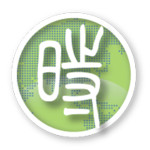 User-Generated, Censor-Chosen Keywords on Weibo is a monthly feature produced by China Digital Times for The WorldPost.
At the auspicious hour of 8:00 p.m. on August 8, Chinese Central Television aired the first episode of Deng Xiaoping at History's Crossroads. The 48-part drama, which took three years and 120 million RMB ($19.5 million) to produce, arrived two weeks in advance of Deng Xiaoping's 110th birthday. Chinese state media are touting Deng Xiaoping as a groundbreaking look at the former "paramount leader," the architect of China's reform and opening policy which transformed the country after the ravages of the Cultural Revolution. Its mention of sensitive subjects like Hua Guofeng, Mao Zedong's designated successor whom Deng replaced, and Hu Yaobang, whose death sparked the 1989 protest movement, give the show a rare feeling of edginess.
But the series avoids the most controversial episodes in Deng's career. It starts in 1976, skipping to the end of Deng's political exile during the Cultural Revolution. And it ends in 1984, five years before he ordered troops and tanks to clear out protesters in Tiananmen Square on June 4, 1989. Lest anyone point out this omission, "Deng Xiaoping + tank" (邓小平+坦克) has been barred from search results on Sina Weibo since at least August 15.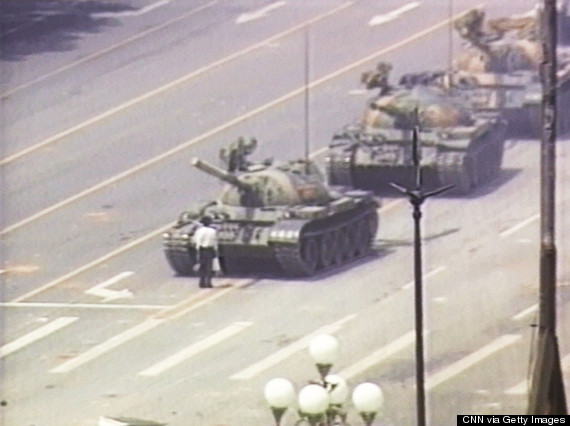 The show also bends historical fact to maintain the Party line on certain events. It suggests that Deng was instrumental in bringing down the Gang of Four, a group which included Mao's wife Jiang Qing and which held political sway until Mao's death in 1976. But Deng was not politically rehabilitated until after the Gang's arrest. As one Weibo user scoffed, "Right after Mao died, Deng was still fixing tractors in Jiangxi."
More egregious to viewers and historians alike is the drama's claim that before his death Mao planned to "crush the Gang of Four." There is no evidence that Mao had any such intention.
Meanwhile, the censors are deleting Weibo posts claiming that a National People's Congress representative wants the show cancelled:
一夫评论: Only two episodes of Deng Xiaoping at History's Crossroads have aired, yet it has already featured six big lies, such as "crushing the Gang of Four was the plan Mao made before his death," "the Gang of Four was going to stage a rebellion on October 10," and the great flight to Hong Kong of October 1976. Because of this, National People's Congress Representative Wang Quanjie wants the show immediately cancelled. F**k your uncle! How gutsy and shameless does a country have to be to twist recent history on such a grand scale?
The six "lies" are enumerated on the Chinese website Fuxing Wang [Chinese].
Despite, or perhaps because of, this public skepticism, officials are organizing viewing parties across the country. Schools and local governments have gathered students and cadres to watch Deng Xiaoping together. Local newspapers have reported on these viewings, such as one in Yibin, Sichuan corroborated by a notice posted on Weibo:
Yibin City Propaganda Department Notice on Transmission of "Notice on Organized Viewings of the TV Drama Deng Xiaoping at History's Crossroads"

All county propaganda departments, municipal departments, and institutions at the municipal level and above:

We hereby transmit Sichuan Propaganda Department Document [2014]10 to you. Please earnestly organize cadres to watch the TV series Deng Xiaoping at History's Crossroads together. All levels of the media must produce related propaganda.

Office of the Yibin City Propaganda Department

August 10, 2014
With all this fanfare and required viewing, Weibo user EnderWang questions how brave this TV series can really be: "Does it take guts to sing a praise song?"
BEFORE YOU GO
PHOTO GALLERY
Zhou Yongkang